Awards
Tate McRae's 2023 Billboard Music Awards Performance Is a Glorious 2000s Pop Throwback
The Calgary-born pop star made the most of her moment, performing her biggest hit, "greedy."
Nov 20, 2023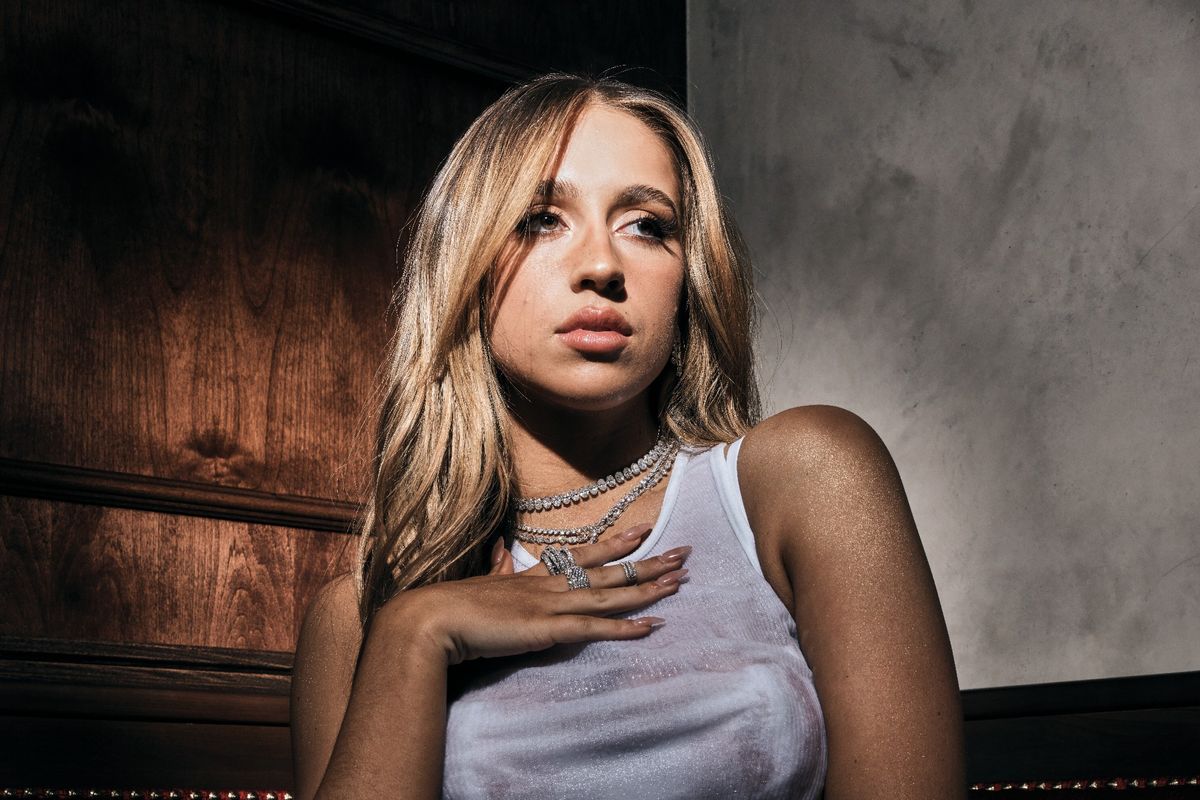 Michael Buckner for Penske Media
In her new Billboard cover story, Calgary-born pop singer Tate McRae talks about finding inspiration from early-2000s hits by fellow Canadian Nelly Furtado. She asked her collaborator Ryan Tedder if the sound would still work now, and to which he replied "One hundred percent it will." He continued, "I'm just old enough where I know cycles, and this cycle is going to happen."
If her 2023 Billboard Music Awards performance on Nov. 19 is anything to go by, it's happening — at least for her. Performing "greedy," her biggest hit (which reached No. 3 on the Canadian Hot 100 and currently sits at No. 4), she threw back to the pop stars that filled the airways on MuchMusic in the early 2000s. Like Britney Spears and Christina Aguilera, both of whom she also namedrops in the cover story, she sang and danced and strutted with the early-20s confidence that those singers exuded in pivotal hits like "Dirrty" and "I'm a Slave 4 U."
---
Taking over the Moxy Hotel Downtown Los Angeles in a performance presented by Marriott Bonvoy, McRae strutted through the hotel to a rooftop filled with superfans. Stripping down from a gray suit to a sequinned crop top (with a slight sporty touch), she worked through full choreography with a team of male backup dancers. She ended the performance with a wind machine in her hair and a rafter-reaching guitar solo that she wailed along to playing air guitar. It felt like someone who had studied the best young pop stars from awards shows past.
Watch Tate McRae's full performance at BBMAs.watch.
It was a big week for McRae, who was also the musical guest on Saturday Night Live after gracing the cover of Billboard. She released a new song, "exes," which will be out on her sophomore album THINK LATER on Dec. 8 via Sony Music Canada.
Tate McRae didn't walk away with a BBMA, with David Guetta & Bebe Rexha's "I'm Good (Blue)" (also performed at the awards) edging out over "10:35," her collaboration with Tiësto in the Top Dance/Electronic Song category.
But a couple of other powerhouse Canadian artists earned new BBMA honours. Drake, who holds the record for most BBMAs of all time, upped his total from 34 to 39 with five new wins: Top Rap Artist, Top Rap Male Artist, Top Rap Touring Artist, Top Rap Album and Top Rap Song.
The Weeknd, meanwhile, won two: Top R&B Male Artist and Top Collaboration for "Creepin'" with Metro Boomin and 21 Savage.
Find the full list of 2023 BBMAs winners here.