FYI
UMC Whip Up A Teenage Head Tornado
A 1983 mini-album by the proto-punk Hamilton rockers is given the deluxe reissue treatment by Universal Music Canada.
Jul 26, 2019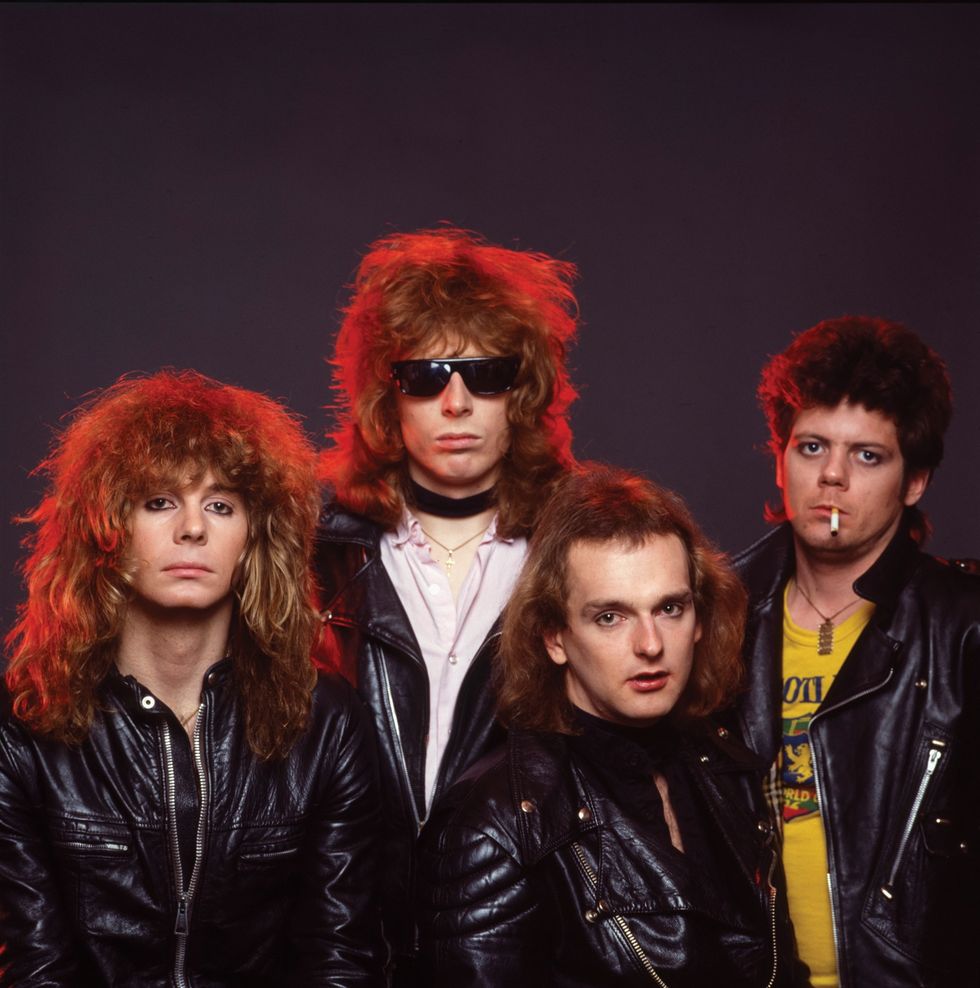 By FYI Staff
Hamilton proto-punk rock band Teenage Head is still out there gigging, while interest in the group's earlier albums continues to grow.
---
Back in April, the eponymous debut Teenage Head album was given a 40th-anniversary official re-release, via Warner Music Canada.  Now comes word that the band's 1983 EP Tornado will be reissued on Aug. 30 in expanded form by Universal Music Canada. This was the last release from the original lineup (featuring the late Frankie Venom on vocals) that initially came out as a six-track mini-album.
The Expanded Reissue will come out as a 14 track split green/yellow vinyl release, as well as a 21 track CD containing all-new 2019 mixes (by Mark Berry), the original 1983 mixes plus demos and 'rarities.' The package also includes a band family tree, photos, flyers, plus essays from bassist Stephen Mahon and Ralph Alfonso.
UMC's VP Catalogue Marketing, Ivar Hamilton, informs us of one neat touch sure to please hardcore Head collectors. "On the vinyl, which is on split/green colouring, every copy on the initial pressing comes with a set of real concert tickets from one of seven shows the band performed in 1983 during the Tornado era. As far as we know, no one has put real unused concert tickets into a package before."
"Also, the first 100 copies of the vinyl pre-ordered on MusicVaultz will be signed by the three surviving members of the original line up including Nick Stipanitz who hasn't been in the band for 27 years."
Hamilton also explains that "for the reissue we had Mark Berry remix the original master tapes of the mini-album to take it up to 2019 standards, and the album now sounds way better than it ever did in the first place.
"For the demos and previously unreleased tracks, Peter J. Moore (Cowboy Junkies, Bob Dylan and The Band, Joe Strummer] painstakingly restored them from various sources, and he did an amazing job."
The release of the limited-edition expanded reissue of Tornado on Aug. 30 comes just days before Teenage Head's hometown performance in Hamilton at the CFL Labour Day Classic half time show. For the September 2 performance, the Teenage Head lineup will consist of the original trio of friends from Westdale Collegiate (bassist Steve Mahon, guitarist Gordie Lewis, singer Dave Rave) with the addition of Gene Champagne on drums.
Here are the tracklists
Teenage Head – Tornado (Expanded Reissue):
Vinyl Tracklist
Side A:
Don't Cage Me In (2019 Mix)
(I'm Just) Too True (2019 Mix)
Dangerous Imagination (2019 Mix)
Tornado (2019 Mix)
Blood Boogie (2019 Mix)
Luv For Sale (2019 Mix)
Drive-In (Demo)
Side B:
Don't Cage Me In (1983 version)
(I'm Just) Too True (1983 version)
Dangerous Imagination (1983 version)
Tornado (Demo)
Blood Boogie (Demo)
Luv For Sale (1983 version)
Send A Letter (Demo)
CD & Digital Album Tracklist
Don't Cage Me In (2019 Mix)
(I'm Just) Too True (2019 Mix)
Dangerous Imagination (2019 Mix)
Tornado (2019 Mix)
Blood Boogie (2019 Mix)
Luv For Sale (2019 Mix)
Drive-In (Demo)
Don't Cage Me In (Demo)
(I'm Just) Too True (Demo)
Dangerous Imagination (Demo)
Send A Letter (Demo)
Tornado (Demo)
Blood Boogie (Demo)
Luv For Sale (Demo)
Rock With Rock (Demo)
Don't Cage Me In (1983 version)
(I'm Just) Too True (1983 version)
Dangerous Imagination (1983 version)
Tornado (1983 version)
Blood Boogie (1983 version)
Luv For Sale (1983 version)