FYI
Three Days Grace: Lifetime
A powerful rock ballad featuring intense vocals and poignant lyrics.
Apr 13, 2022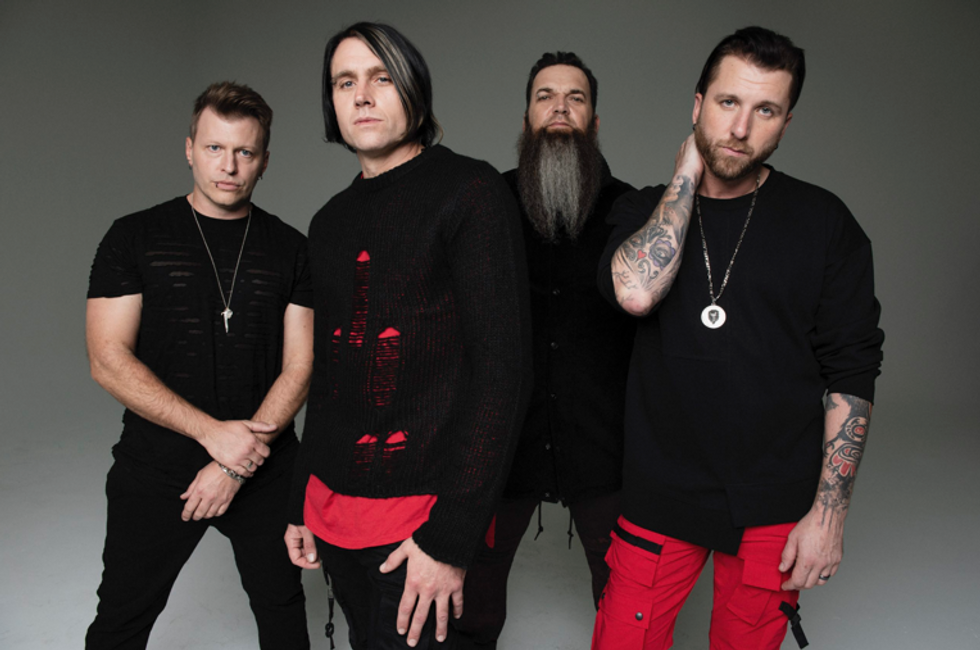 By Kerry Doole
Three Days Grace - Lifetime (RCA Records): On May 6, the multi-platinum hard rock band releases a seventh studio album, Explosions, preceded by this new single and video.
---
The clip has real resonance for the group, as it was filmed in the town of Mayfield, KY, the home area of TDG guitarist Barry Stock. The town was devastated last Dec., as a violent tornado ripped through it, and the video is designed to raise awareness and funds to help it rebuild. Three Days Grace has partnered with PLUS1 so that $1 of every tour ticket will go to support tornado recovery efforts.
In a press release, the band shared this about the song and video: "Lifetime is about loss. It also speaks to the human condition to push forward and put one foot in front of the other even when you wake up and your world is turned upside down. The Mayfield community has shown hope and resilience in the face of unimaginable devastation. When we discussed how we wanted to visually portray this song the story of Mayfield immediately came up. We travelled down to Kentucky from Toronto in March. To see it all with our own eyes and to meet some of the families while overwhelming at times, was also a reminder to us and hopefully to all of you that while there is suffering there is also hope, resilience and strength around every corner all over the world."
The song itself can be termed a power ballad, with an emphasis on power. Matt Walst's full-blooded voice shines as it evokes a tale of personal loss - "you were the one I wasn't supposed  to lose, I thought I'd have you for a lifetime." Gripping stuff.

Three Days Grace has been one of Canada's top-selling rock bands over the past two decades, amassing chart records along the way.  In 2012, Transit of Venus soared to the Top 5 of the US Top 200 and garnered a nod for Best Rock Album of the Year at the Juno Awards. In 2015, Human marked the group's second straight #1 slot on the Billboard Top Hard Rock Albums Chart as well as their fourth consecutive debut in the Top 20 of the Top 200. It spawned two #1 singles, Painkiller and I Am Machine, signalling their 13th overall and 5th consecutive number one on the U.S. Active Rock Radio chart.
The album One-X [2006] notched an RIAA triple-platinum certification, Three Days Grace [2003] was minted platinum and Life StartsNow went gold. The quartet consistently averages an impressive 3.9 million monthly listeners on Spotify.
Earlier this week, TDG announced a headlining tour of the US and Canada. Special guests on select Canadian dates are The Warning & The Standstills. The Canadian dates run from Nov. 11-23. Tickets for the dates and VIP packages will be available here starting today (April 14) for Canada.
Links