FYI
Slaight Music Launches It's Your Shot With $100K Prize Pack
Canada's premiere songwriting and artist development competition returns, with submissions now being accepted. The grand prize, valued at $100K, was won last year by Moscow Apartment (pictured).
May 27, 2019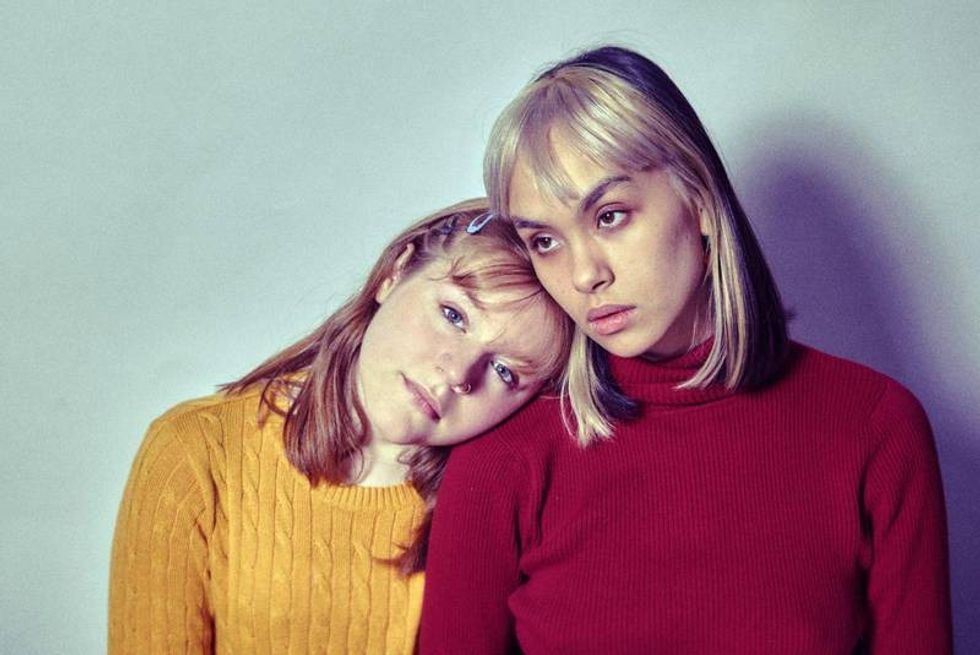 By FYI Staff
Slaight Music – champion and prime supporter of the Canadian music industry – has announced the launch of "It's Your Shot 2019", Canada's premiere songwriting and artist development competition. The contest, which is open to all musical genres, encourages artists to submit a song and/or video to itsyourshot.ca for a chance to win a Grand Prize valued at $100,000 in total. Now open, the competition will run until August 2, and the winner will be announced on October 4.
---
Slaight Music is proud to announce Black Box Music as its 2019 label partner to support this initiative via a multiplatform digital EP release. The winning artist will receive recording, distribution, radio promotion, publicity, and marketing support via Black Box Music, along with a professionally produced photo shoot, artist biography and music video. Additionally, the winner will receive business mentoring, personalized development of their own artist brand, including website and social media platforms, and opportunities to perform live in 2020.
"We are very excited to be working with Jason Murray, Ian Stanger and the Black Box Music team on this artist development initative," says Derrick Ross, President of Slaight Music. "Black Box Music brings a great wealth of knowledge and experience in developing artists from the ground up.  The success they have had with Classified, The Glorious Sons, SonReal and more is exceptional, and we can't wait for our teams to work together to launch another undiscovered Canadian artist into the music landscape."
Of the competition, Black Box Music president and co-founder Jason Murray adds, "The Slaight team's commitment and unwavering support for Canadian artists is inspiring, and we look forward to partnering with them to help elevate an already fantastic program."
"We're thrilled for this year's contest to start up again," says Ali Slaight, Talent Development Coordinator, Slaight Music. "It's inspiring to hear all of the amazing music that's sent in every year and we're looking forward to this year's submissions!"
Past winners of the "It's Your Shot" competition include: Liz Coyles (2011/Maple Music),Thought Beneath Film (2012/MapleMusic), Jillea (2013/Universal Music Canada), Sam Drysdale (2014/Warner Music Canada), Kayla Diamond (2015/Cadence), Notifi (2016/Sony Music Canada), and Moscow Apartment (2018/Hidden Pony Records).
"I've always dreamed of hearing my song on the radio one day, and 'It's Your Shot' made that happen," says 2015 winner Diamond, who had a 2017 Top 40 hit with her song Carnival Hearts. "Slaight Music and Cadence took me from being just a girl witha piano, and developed me into a Canadian Top 20 artist. 'It's Your Shot' provided a platform for me to be recognized and I will be forever grateful!" 
"Winning 'It's Your Shot' was the kind of windfall that is almost impossible to come by in an industry as tough as music," says 2014 winner Drysdale. "The prize just seemed too good to be true, but the truth is, it's even better. The entire Slaight team make you feel more like family than a signed-artist. I've been given life changing opportunities because of 'It's Your Shot' and it's as simple as that."
"It's Your Shot 2019" is one of the many initiatives put forth by Slaight Music—a company focused on discovering, developing, inspiring and supporting Canadian recording artists. 
For more information on Slaight Music, please visit:
For more information on It's Your Shot, please visit:
ABOUT SLAIGHT MUSIC
Slaight Music started in 2011, with a mandate to support the Canadian music community through a variety of initiatives, and to develop Canadian talent via strategic partnerships with industry peers. Slaight Music works with artists from across the country and across the musical spectrum, helping to further careers and get great music heard. Slaight Music is also invested in the technology sphere, helping Canadian music entrepreneurs develop the next generation of digital platforms and services. And they support a variety of music-related events, causes and charities.    
ABOUT BLACK BOX MUSIC
Black Box is an independent record label, artist management and music publishing company based outside Toronto, ON. With over 15 years of experience working alongside critically acclaimed and commercially successful artists across multiple genres, Black Box is the most diverse and versatile music company in the country. Black Box has over a dozen Juno Award nominations across multiple categories, four Polaris Music Prize nominations, and over two-dozen top-10 radio hits across their various interests. Recent successes include Canada's biggest rock export in the last 5 years, The Glorious Sons, the multi-dimensional singer/songwriter SonReal and one of the most recognized voices in Canadian hip-hop, Classified. In addition to Black Box's label and management work, they are also partnered with 11-time Grammy Award winner Babyface in the Good Vibes Music Group publishing venture, and handle all of BMG and Broken Bow Records' business in Canada.