FYI
Rob Farina: The Interview
Rob Farina has a great reputation in radio especially around innovating formats that generate great ratings.
Jul 04, 2023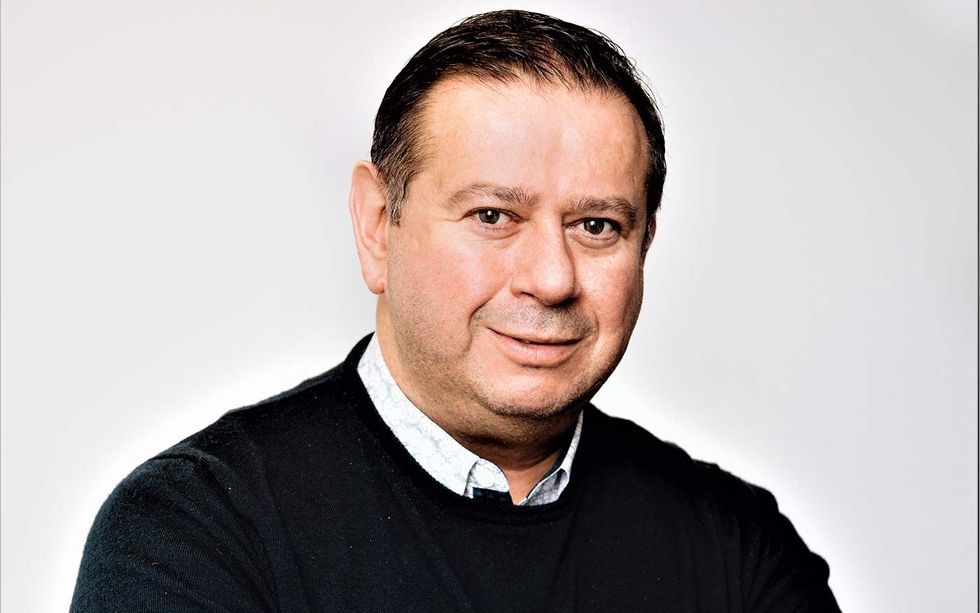 By Dave Charles
Rob Farina has a great reputation in radio especially around innovating formats that generate great ratings.
---
He's a very creative, out-of-the-box thinker who has developed content that appeals to listeners living in a very complex media world with over choice of channels, podcasts and music streams.
He's also partnered with Rob Basile to form RMR Media Strategies.  Dave Charles gets up close to this broadcasting leader to have an in-depth conversation about his achievements and views on radio in a time of rapid change.
DC: Can you give our readers some of your radio career highlights?
RF: I've been fortunate to work with incredible teams throughout my career. Top of mind I think of the following career highlights
Launching Young Country Y105 in Ottawa and bringing it to #1 A25-54 within 6 months of launch.

Launching Boom in Toronto. 

Rolling out Virgin Radio brand across Canada

Building Canada's first on-demand digital music service with the Astral Radio music app.

Bringing CHUM FM back to #1 in the key adult demographics.
DC: Since leaving Bell Media, you've created a new company called RMR.  Tell us about what your new company does.
RF: We set up shop to service the growing audio business. We support talent by providing infrastructure and services to launch and manage their own business. Strong personalities continue to leverage fan bases. In the creator economy,' you can build your own business without the reach of a traditional antenna.
In addition, we are hired by media companies to develop strategic plans, tech companies that want to break through in the audio space and content creators and services looking for representation.
We each leverage our own strengths to bring a varied and interesting mix of projects to the table. Mike Ben Dixen leads the talent development and podcast business, Rob Basile drives media projects and syndication, and I focus on the tech and music industries. We all play a hand in servicing our clients.
DC: Radio AI is coming on fast.  Can you give us your pros and cons on what this will mean for Radio today?
RF: I don't think we can fully predict the impact as the technology continues to evolve in real time. AI can play a powerful role in supporting some of the back-end work - music scheduling, accounting, show prep, etc. It will also play a role in the on-air presentation. As the technology gets better, it will marginalize on-air Announcers. What it can't do is replace personalities. Radio's driving force is our connection to the listener. That connection is based on shared experiences, the need to connect to the community and to be entertained and informed. While AI can replicate some of those aspects - it will never replace a personality that can connect a listener to his/her world.
DC: Rob Basile from Bell/Orbyt Media is working with you at RMR.  What will his role be in your new company?
RF:  Rob is multi-talented and one of the smartest and hardest-working people I know. He has tremendous programming skills. He is a true student of radio and all facets of the business. He brings incredible relationships, ideas and opportunities to the team. His primary focus is the media industry and syndication. 
DC: With all the new media offerings available, what will RMR provide that's different, unique and better?
RF: Our existence is predicated on all the new media offerings. A lot of people are jumping into the audio space without the coaching or infrastructure needed to build an audience and a real business. We've spent years developing brands, building strategies and personalities for success.  We enter the market with an unparalleled track record for success and can apply those learnings to our client base.
DC:  What in your view should radio be focused on post-Covid?
RF: Radio played a vital role during Covid. In many respects, it reminded us in the industry of the important service we provide to our communities. While the tuning dropped dramatically due to lockdowns, the impact of the service was never more pronounced from the feedback we received. Radio provided information, companionship, and a sense that everything would be OK.
I believe in a post-Covid world that community connection remains paramount. We need to focus on getting in front of our listeners more often, creating reasons for organic interactions.
We also need to ensure we are reinventing our product offering to listeners. As more content streams demand attention, we need to build a new playbook for what it means to be a radio station in a community. Our existence is tied to how relevant we are in our listeners' lives. How do we make our brands live in their world and travel with them across platforms?
DC: Content is King?  Context is essential.  Localism is vital.  Talk about each of these in terms of what radio needs to provide its listeners.
RF: We need to attract and coach new talent. We've been losing young creative minds to other platforms. If we believe content is king, we need to develop new stars. To do that, we need to let go of conventions of what we believe a radio host should sound and act like. AI can competently do intros and back sells. But it can't replace a beloved personality that is present in the community and adds value to their lives. 
DC: Cars will have a new ultra-integrated dashboard giving you many more options and features.  What should radio know about this new experience for their listeners?
RF: The experience will be slightly less annoying than trying to find a podcast to listen to. My experience has become similar to TV viewing- I spend more time finding something to consume than actually consuming. 
In the new world, the importance of a strong brand, smart programming, and marketing coupled with engaging personalities to drive tuning remains important. Making our streams easy to access is critical. Also, we need to focus on what other services the technology allows us to deliver direct to the listener. Whether it's the personalization of the content feed, incentives or on-demand capsules. In-car technology is expanding with new and different ways to engage our listeners - as an industry, we would be well served to explore those opportunities.