FYI
Road Trippin' Summer 2023
I'm 16, and the station wagon is in motion, as it always was come summers when pops would claw back vacation time.
Jun 06, 2023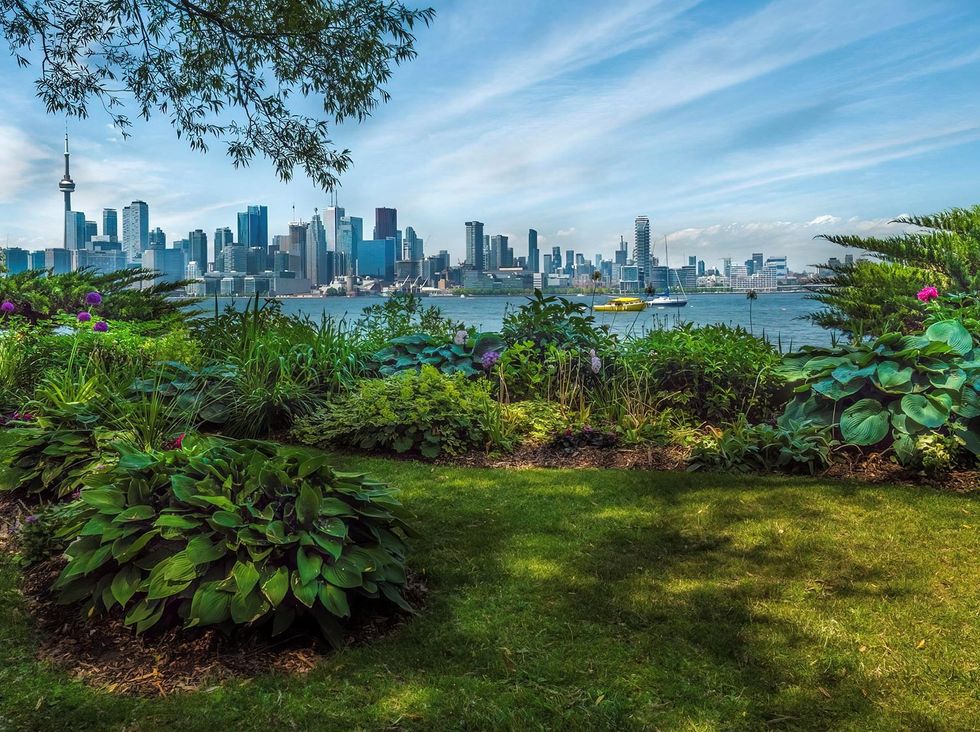 By Bill King
I'm 16, and the station wagon is in motion, as it always was come summers when pops would claw back vacation time. We'd frequently drive from Indiana to Pennsylvania and have two weeks of downtime on the farm with Mom's side of the family. When not flipping bales of hay or harassing busy uncles, it was time spent at George Washington's home in Mt. Vernon, New York, Lincoln's log cabin in Hopkinsville, Kentucky, a swim with the manatees in Florida, hunting for the Lobo wolves through the midwest, camping in Georgia, or a stop by the Hershey factory. This was long before talk radio. News shows were brief, crammed in between the farm report and county fair updates. It was fucking hot, too.
---
In '63, Nat King Cole had complete control of the dial with 'Those Lazy-Hazy-Crazy Days of Summer'. During gas fill-ups, Nat chased us down the road, past the main street and blasted from those bird-shit-covered transistors in barns near the milk cows. I remember Pops bypassing Van Morrison, the Pretty Things, and the Rolling Stones with a few not-so-complimentary words.
Then 1967—January, and the Doors released Break on Through to the Other Side. I'm hitchhiking, long walking, and hanging around head shops across America. Hoping another song fractures the hold this song has on FM radio. Sure enough! I just had to wait until May and Sgt. Pepper's LonelyHearts Club Band and the Beatles. Then John Mayall and the Bluesbreakers. More road work. The Cream, Procol Harum, Country Joe. All good cruising music. In the 70s, I journeyed across America with Little Feat, Elton John, David Sanborn, Weather Report, and Miles Davis. That cassette recorder is in play.
 As I jot down a few memories of those locked-in audio appliances that held our listening habits in check, I thought I'd ask a few Facebook friends (writers, musicians, authors, publicists, broadcasters, recording engineers, big music fans) if their listening tastes have changed much. If they prepared for a road trip, what could we hear thundering from the insides of that touring vehicle?
Hits come and go, but road music is based on preferred listening history. Music with a bounce and attitude. One doesn't need to go deep in search of meaning or brood about yesterday's nonsense or misbegotten affair. It's all about what feels good when the wheels spin and the wind massages.
Just a note: Radioman Jim Richards and producer Tony Tedesco posed this question to me and publicist Eric Alper in a recent show. Our picks later…
Here goes:
Kesha Wint
Both Sides Now (2000 version) - Joni Mitchell
I Never Knew Love Like This Before - Charles Jenkins
The Essence - Quisha Wint
I Can't Make You Love Me - Bonnie Raitt
Mandolin Rain - Bruce Hornsby and the Range
Jessica F. Bellamy
Thinking About You – Radiohead
 She's Got Her Ticket - Tracy Chapman
I Left My Wallet in El Segundo - A Tribe Called Quest
Dirty Back Road - B-52's
 Violently Happy - Bjork
Gloria Martin
Milk and Honey - OKA
Lovely Day - Bill Withers
End of the Line - Traveling Wilburys
Asher Ettinger
The Promised Land - Chuck Berry
Bob Dylan's 115th Dream - Dylan
Me and Bobby McGee -Janis
Let's take this show on the road - Freeman Dre
Born To Run - Bruce Springsteen
Deana Hester
Freeway Jam - Jeff Beck
 Lifted - Trombone Shorty
 Freedom - Jon Batiste
Fool and Me - Robin Trower
Tie Your Mother Down - Queen
Robert Armes
Learning To Fly - Tom Petty
Highway 61 - Bob Dylan
Boys of Summer - Don Henley
Take It Easy - Jackson Browne
Go Your Own Way - Fleetwood Mac
Maria Karam
Lovin Cup - Rolling Stones
Green Eyed Lady - Sugar Loaf
Black Country Rock - Bowie
Village Green Preservation Society - Kinks
Magic Man - Heart
Mark Kelso
As falls Wichita, So falls Wichita Falls - Pat Metheny
Hejira - Joni Mitchell
Cityscape - Michael Brecker - with Claus Ogerman
 All 'N' All - Earth Wind & Fire
Uprising - Bob Marley
Larry Cimino
Loan Me a Dime - performed by Boz Scaggs
On the Road Again - Willie Nelson
Goin' Up the Country - Canned Heat
Hot Rod Lincoln - Commander Cody
The Way - Fastball
Pat Silver
Running on Empty - Jackson Browne
Takin' It Home - Countermeasure
Chili Con Carne - The Real Group
Feel It in the Air - Naturally 7
Rise Up - original by Parachute Club
Rick Shurman
The Weight - The Band
Rock and Roll Doctor-Little Feat
Doctor My Eyes - Jackson Browne
Angel From Montgomery - Bonnie Raitt
 September - Earth Wind and Fire
Touran Zohdy
Me & Bobby McGee - Janis Joplin
Sweet Home Alabama - Lynyrd Skynyrd
Revolution - The Beatles - 45 RPM version
I'm Going Home - Ten Years After - Woodstock version.
Won't Get Fooled Again - The Who
David McPherson
 Baba O'Reilly - The Who
 Running Down a Dream - Tom Petty
Born to be Wild - Steppenwolf
Running back to Saskatoon - The Guess Who
 Three Pistols - The Tragically Hip
Gilbert Carty
Hit The Road Jack - Ray Charles
 Stand By Me – Ben E. King
Straighten Up and Fly Right - Nat King Cole
Hitch Hike - Marvin Gaye
Fever - Peggy Lee
Rob Walker
Radar Love - Golden Earring.
Beck's Bolero - Jeff Beck.
Sandy (4th of July) Bruce Springsteen
Black Betty - Ram Jam.
Can't Find My Way Back Home - Blind Faith
Lee Marshall
Coming In from the Cold - Bob Marley
Sail on Sailor - Beach Boys
Keep on Chooglin' - CCR
Bad to the Bone - George Thorogood
Her Strutt - Bob Seger
For the Return Trip...
Run For Your Life - Beatles
You Really Got Me - Kinks
Better Watch Out - McKenna Mendelson Mainline
Sons and Daughters - Neville Bros
Cool Runnings - Bunny Wailer
Elaine Overholt
Five Hundred Miles - Paul Ponnudorai
September - Earth Wind & Fire  
Over the Rainbow - Eva Cassidy 
Superstition - Stevie Wonder
State of Mind - Raul Midon
Andrew Champion
Bruce Springsteen - Born to Run
The War on Drugs - Holding On
Bob Seger - Hollywood Nights
Bleachers - Rollercoaster
Day Wave - Something Here
Tony Nardi
Led Zeppelin IV
Joshua Tree – U 2
Madman Across the Water – Elton John
Crime of the Century – Supertramp
Rubber Soul – Revolver – Abbey Road
Rebecca Hennessey
 Both Sides Now - Joni Mitchell
 Humble Me - Kevin Breit's latest album Yearning Soul Rebellion
 Dead Man in the Ivy - Kevin Breit's latest album Yearning Soul Rebellion
 Boy In The Bubble - Paul Simon
Diamonds on The Soles of Her Shoes - Paul Simon
Fergus Hambleton
Break on Through...Doors
Any Beatles / Beach Boys
West Side Story / My Fair Lady
Birth Of the Cool – Miles Davis
Electric Flag
Susan Perly
Going Down - Freddie King
Too Marvellous for Words - Eliane Elias
If You Could Read My Mind - Gordon Lightfoot
 Be My Baby - The Ronettes
Wouldn't It Be Nice - The Beach Boys
Neil Chapman
La Grange - ZZ Top
One Night in Bangkok - Murray Head
Burning Down the House - The Talking Heads
Aja - Steely Dan
Rain - The Beatles
Lou Pomanti
The Way It Is - Bruce Hornsby
One Fine Morning - Lighthouse
Chris Whitley - Big Sky Country
Tower of Power - Don't Change Horses
America - Ventura Highway
Karen Gordon
 Abacab (album version or live) - Genesis
I Don't Wanna Dance - Split Enz
Get Up - Mike & The Mechanics
Only You Know and I Know - Phil Collins
Can't Stop - Red Hot Chili Peppers
Andre Roy
Going to Montana Too Soon – Frank Zappa
Grazing in the Grass – Hugh Masekela
The Long and Winding Road – The Beatles
Goin' Down to Detroit – Wes Montgomery
It Must Be a Camel – Frank Zappa
Craig Morley
Kid Charlemagne - Steely Dan.
 Your Smiling Face - James Taylor.
 Spanish Moon - Little Feat.
 Wouldn't It Be Nice - Beach Boys.
The Boys of Summer - Don Henley.
Grace Adams
Skate - Silk Sonic
Blame it on the Girls - Mika
Imma Be - Black Eyed Peas
That's Why They Call It the Blues - Elton John
P.Y.T. - Michael Jackson
Sean Loucks
On The Road Again - Canned Heat
Medley: Jack & Neal / California, Here I Come - Tom Waits
Carefree Highway - Gordon Lightfoot
Midnight Train To Georgia - Gladys Knight & the Pips
Ventura Highway – America
Stella Saul
Don't Stop Me Now- Queen
Common Eileen - Dexys
Raise a Little Hell - Trooper
Don't Stop Believing - Journey
Shook Me All Night Long- AC/DC
Ross Perlmutter
Jessica - Allman Bros
Squib Cakes - TOP
Surrender - Cheap Trick
Beer Drinkers & Hell Raisers - ZZ Top
Can't You See - Marshall Tucker
Eliana Cuevas
1: Añoranza - C4 Trio and Luis Enrique
2: A Beautiful Blast Off - KC Roberts
3: Two Cousins - CaneFire
4: Of the Stars - KC Roberts
5: Catapult - KC Roberts
Bob Roper
Oh Atlanta - Little Feat
Road To Hell - Chris Rea
Route 66 - The Rolling Stones
Pancho and Lefty - Merle Haggard and Willie Nelson,
Help Is on Its Way - Little River Band
Honourable mention…Take It Easy - Eagles.
Patricia Power
Boys of Summer - Don Henley
Born to be Wild - Steppenwolf.
Get Your Kicks on Route 66 – Chuck Berry
Part of You, Part of Me - Glenn Frey
Eunice Sheffield
Mustang Sally - Wilson Pickett
Stuck in the Middle with You - Stealers Wheel
Master Blaster (Jammin') Stevie Wonder
Spinning Wheel - Blood Sweat and Tears
Takin' it to the Streets - Doobie Brothers
Linda Branham
I'm Still Alive - Pearl Jam
The Chain – Fleetwood Mac
In The Air Tonight (Live) – Phil Collins
One Day – Matisyahu
Long Train Running - Doobie Brothers
Because the Night – Natalie Merchant
Kristine King
Boogie Wonderland - Earth, wind and Fire
Stayin' Alive - Bee Gees
You Should Be Dancin' - Bee Gees
Uptown Funk - Bruno Mars
Moves Like Jagger - Maroon 5
Rico Ferrara
Thunder Road - Bruce Springsteen
Lido Shuffle - Boz Scaggs
That's Life - Frank Sinatra
Bring It on Home To Me - Sam Cooke
Love The One You're With - Steve Stills
Diana Wiley
Eva by Heart - Eva Cassidy
True Love – Pat Benatar
Unplugged – Eric Clapton
Kind of Blue – Miles Davis
Shakespeare and All That Jazz - Cleo Laine & John Dankworth
John RS Dowsett
Great Canadian Railroad Trilogy – Gordon Lightfoot
Wild Things Run Fast - Joni Mitchell
Summers up - Max Webster
Heart of Gold - Neil Young
Martine Levy
Spain - Chick Corea
Eric Mercury - Love is Taking Over
End of the Road - Gladys Knight
Girl from Ipanema - Jobim
I'll Take You There - Staple Singers
 Eric Alper
Running Down A Dream – Tom Petty
Born To Run – Bruce Springsteen
Radar Love – Golden Earring
Where The Streets Have No Name – U2
Life Is a Highway – Tom Cochrane
Bill King
Love Shack - B 52's
Boogie Wonderland - EW&F
Dixie Chicken - Little Feat
It Takes Two - Tina Turner/Rod Stewart
Funky Kingston - Toots & the Maytals/Bootsy Collins
James Paul
Runaway Lane - Jerry Jerry & The Sons Of Rhythm
Jesus Built My Hotrod - Ministry
The Shield - Tragedy Ann
Michipicoten - Pat Gilmour
Big Black Nemesis - Shriekback
Aliza Spiro
Depends on where I'm driving - could be James Taylor, could be a Bway cast album, could be Chet Baker, could be Chopin. But here is something you should know about that I'm sure you can share one day:
I used to drive to Toronto - New York City every other week. In the Catskill Mountains, "The Wolf" and "The Hawk" were the only radio stations in range, both playing country music.
I made up a game in which each person in the car chooses one of the following topics:
1. Booze:  Beer / Whiskey / Bars
2. Driving: Cars / Trucks / Chevy / Jeep / Parking Lot
3. Jesus
4. Mama
5. Clothing: Blue Jeans or Boots
Then, when a song starts, you get a point if your topic is the first one mentioned in the lyric.
And everyone in the car gets an extra point if the song rhymes "Truck" with "Up."