FYI
A Podcast Conversation With OC Recipients, Andy Kim & Tom Wilson
Her Excellency the Right Honourable Mary Simon, Governor General of Canada, recently announced new appointments to the Order of Canada, including musicians Andy Kim and Tom Wilson. When I first hea
Jul 12, 2023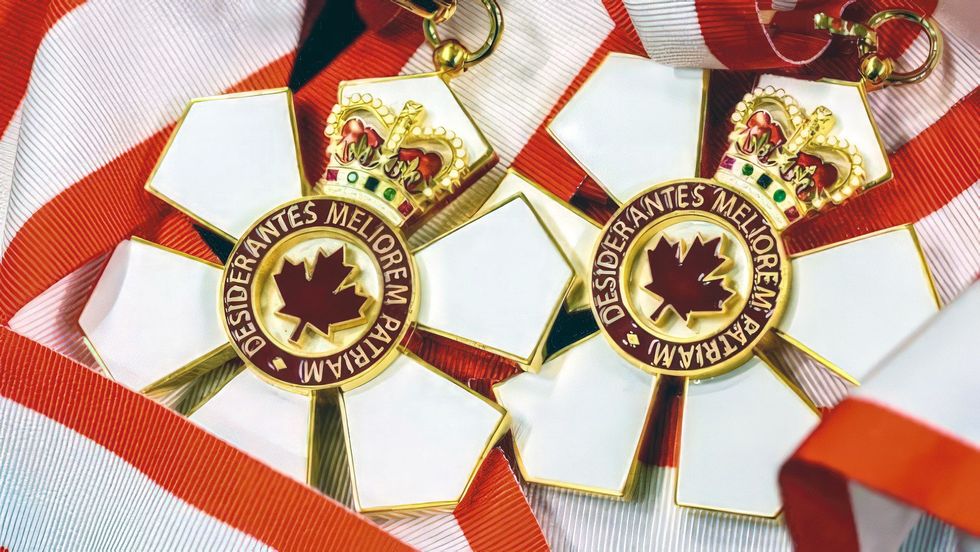 By Bill King
Her Excellency the Right Honourable Mary Simon, Governor General of Canada, recently announced new appointments to the Order of Canada, including musicians Andy Kim and Tom Wilson. When I first heard both Andy and Tom received a special distinction, I applauded from my office chair. Both are humble, kind, and tethered to the nation in a manner few others can comprehend. Each with a rich storyteller's background and decades of public service.
---
I made the calls early on and inquired about the moment the news arrived and that rush of emotions.
Born in Montreal, Andy Kim was inspired by the Beatles, Hank Williams, Frank Sinatra, Elvis, Buddy Holly, and Bob Dylan. He found fame in New York City at just 16 years old when he wrote How'd We Ever Get This Way?, the first of nine Billboard Top 40 hits, including #1 songs Rock Me Gently and Sugar, Sugar, one of Billboard's "Greatest Songs of All Time." A true Canadian son, Andy has been awarded the country's top industry honours three times, the Juno Award for outstanding achievements in the record industry, as well as the Indie Award for Favorite Solo Artist and a star on Canada's Walk Of Fame. Andy is a member of the Songwriters Hall of Fame and was inducted into Billboard's Hit Parade Hall of Fame. Over his epic career, Andy has sold over 30 million records, and The Archies' Sugar, Sugar has been streamed over 350 million times on Spotify and YouTube.
For nearly 20 years, The Andy Kim Christmas has been gathering friends and fans together to celebrate the spirit and generosity of the musical community with all proceeds going to charity. The concerts have brought people together from coast to coast on television and in concert, bringing its cumulative money raised to over $2.3 million. The one-of-a-kind charity event has previously included performances by some of the country's most sought-after singer-songwriters and performers. Past guests include Ron Sexsmith, Kim Mitchell, Sarah McLachlan, Buffy Sainte-Marie, Feist, The Sheepdogs, City and Colour, Nelly Furtado, and more.
"When I got the call, I wondered if this was a trick of some kind. When I realized it was true, I was overwhelmed with tears welling up thinking of my Mom and Dad, both immigrants from the mountains of Lebanon, who met each other in Montréal, had four boys and loved the country of our birth. We didn't have much but soon realized we are living in a country that rewarded hard work and dreamers and accepted all races and ethnicity. My parents always reminded us about how great and caring Canada was to them. I am honoured to be part of this beautiful country where people often find the impossible possible."
Tom Wilson, a Canadian music legend, famed storyteller, and visual artist, is a three-time Juno-winning Canadian musician with multiple gold records. He has written for and recorded songs with Sarah McLachlan, City and Colour, Jason Isbell, Colin James, Lucinda Williams, Billy Ray Cyrus, Mavis Staples, and The Rankin Family. His band Junkhouse scored eleven top-ten hits, and his Americana-fuelled Blackie and the Rodeo Kings have organically evolved into one of the finest roots-oriented bands in music and remain one of Canada's greatest treasures. Tom's most recent incarnation, Lee Harvey Osmond, has received extensive praise and airplay throughout North America. His art has been shown in galleries in New York City, Vancouver, Toronto and more recently, Ottawa.
Uncovering a web of family secrets set him off on a lifelong journey to reconnect with his identity. With a rare gift for storytelling and an astonishing story to tell, in his critically acclaimed autobiography, Beautiful Scars, Tom writes with unflinching honesty and extraordinary compassion about his search for the truth. It's a story about scars, about the ones that hurt us and the ones that make us who we are.
"This is a very emotional and unexpected moment for me. I bring with me Bunny and George Wilson, the two people who gave me a fighting chance, my family and every one of my Mohawk ancestors. I hope this appointment will help to influence the results of my work for Indigenous education and support my positive intentions as I help bring a deeper awareness of the true history of this country and the power and beauty of Indigenous people forward through my art, my writing, and my music. The future generations depend on the hard work we do today," says Wilson.