FYI
A Podcast Conversation With ...Loreena McKennitt
Juno Award-winning Canadian artist Loreena McKennitt has performed in some of the world's most respected and historic concert venues during her career.
Nov 30, 2022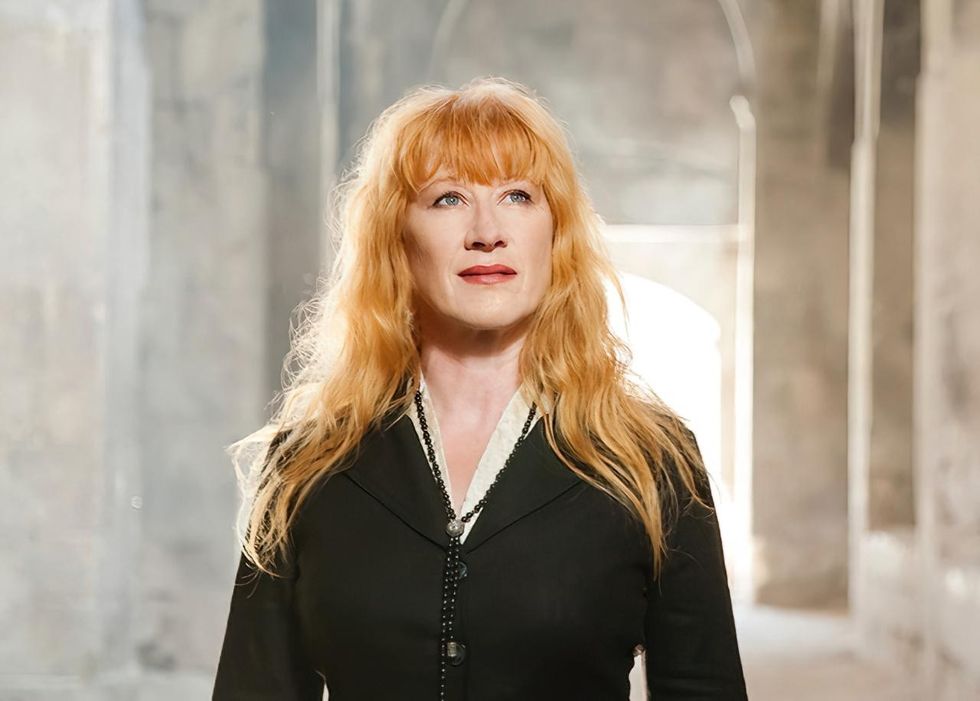 By Bill King
Juno Award-winning Canadian artist Loreena McKennitt has performed in some of the world's most respected and historic concert venues during her career. Her soon-to-begin Under A Winter's Moon Tour represents an exceptional opportunity to see an artist of McKennitt's stature in an intimate setting with a small audience.
---
"As a long-time advocate for historic buildings, we're delighted to be able to bring this performance into churches and newly-envisioned spaces like Copperlight Knox Church (Stratford), New Vision United Church (Hamilton), Metropolitan United Church (London), and Eastminster United Church (Toronto). The role of these buildings and the communities they serve are still evolving as they endeavour to preserve their mission to support people in the community and their congregations while building bridges through the arts," says McKennitt.  
The tour will feature McKennitt performing some of her most popular seasonal favourites, while Gemini Award-winning actor Cedric Smith will perform A Child's Christmas in Wales, a magical and nostalgic story written by the late Welsh poet Dylan Thomas 70 years ago.
McKennitt will be accompanied by Caroline Lavelle on cello and recorders, Graham Hargrove on percussion, and three members of The Bookends: Errol Fischer on fiddle, Pete Watson on guitar and 12-string bouzouki, and Cait Watson on Irish whistle. Jeffrey George, a multi-talented Indigenous artist will also offer his poetic sensory view of Mother Earth on a calm winter's day.
"It's really a love letter to the season, an eclectic mix of spoken word and music with themes of Christmas, nature, Indigenous and Celtic culture," she says. "I've been fascinated by the intersection where the cultures meet, particularly through music and storytelling and how that is woven into the family and community settings," says McKennitt. "Both these cultures have a spirituality deeply embedded in the natural world and we know the Christian faith is built on a lot of that framework."
The eight-city seasonal tour will begin in her home base of Stratford on December 2, followed by shows in London, Hamilton, Guelph, Toronto, Peterborough, Kingston, and concluding in Ottawa on December 17.
The evening replicates a series of concerts McKennitt performed in Stratford last December – concerts which were recorded live and will now be released on Nov. 18th as her 16th album, also entitled Under a Winter's Moon. A vinyl version of the album is anticipated for the fall of 2023.
The performance will be reduced to 80 percent capacity with multiple HEPA filters in use. Concert-goers are respectfully requested to wear masks out of regard for the performing artists, who must be maskless, as well as for fellow audience members.
McKennitt's eclectic Celtic blend of pop, folk and world music has sold over 14 million albums worldwide. Her recordings have achieved Gold, Platinum and multi-Platinum status in 15 countries on four continents. She has twice been nominated for a Grammy Award and has won two Juno Awards, as well as a Billboard International Achievement Award.
This is where we begin on today's Fyimusicnews.ca with Bill King
Tour dates:
December 2 Stratford, Copperlight (Knox Church)
December 4 London, Metropolitan United Church
December 8 Guelph, St. George's Anglican Church
December 9 Hamilton,  New Vision United Church - The Music Hall
December 10 Toronto, Eastminster United Church
December 15 Peterborough, Showplace Performance Centre
December 16 Kingston, Isabel Bader Centre
December 17 Ottawa, Christ Church Cathedral
Tickets are $85 (plus fees) and are available online (https://uawmtoronto.eventbrite.ca/).