FYI
Obituaries, March 23, 2023
Gloria Bosman, a smooth-voiced South African jazz musician lauded for her contribution to the country's music industry in a career spanning more than two decades, died on March 14,
Mar 23, 2023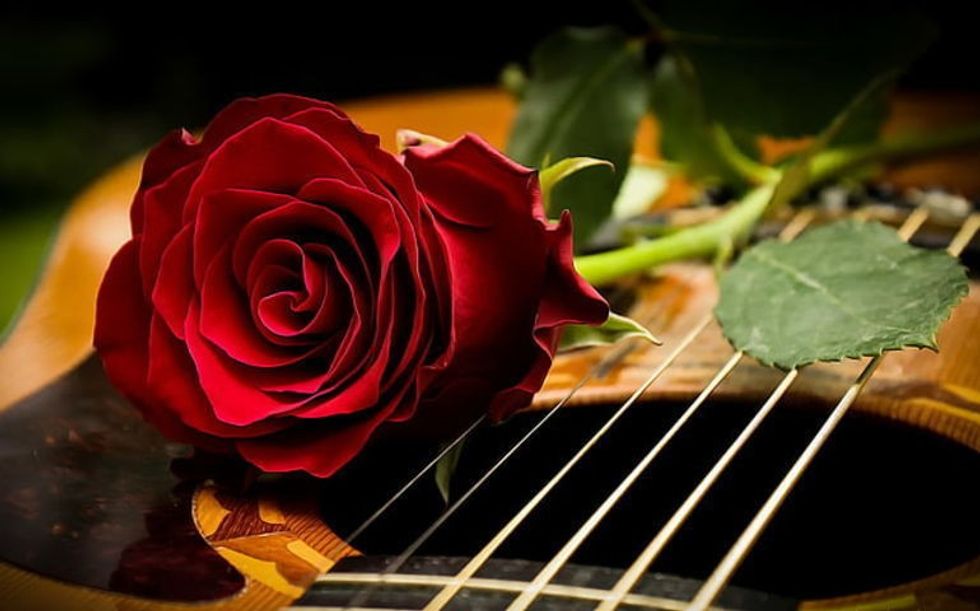 By Kerry Doole
Gloria Bosman, a smooth-voiced South African jazz musician lauded for her contribution to the country's music industry in a career spanning more than two decades, died on March 14, at age 50, following a short illness, her family announced.
---
AP reports that "Bosman was praised for her soothing, silky vocals and versatility in crossing over to various music genres." A memorial service was held in Soweto, the area in which Bosman grew up.
Bosman released her debut album, Tranquility, in 1999. It earned her the award for Best Newcomer and nominations for Best Contemporary Jazz Album and Best Female Artist at the South African Music Awards. She released her second album, The Many Faces of Gloria Bosman, in 2001, and produced and composed most of the tunes on the album.
In 2002, she released Stop and Think, and 2003's Nature Dances earned her a South African Music Award for Best Female Composer.
Throughout her illustrious career, she received more than eleven South African Music Award nominations and won two. She also received two Kora All Africa Award nominations.
Read more in this News24 profile. Sources: AP, News24
Bobby (Robert Hunter) Caldwell, a soulful R&B singer who broke barriers, died on March 14, at age 71, after a long illness.
BBC News reports that "Caldwell's hit single, What You Won't Do For Love, shot to the top 10 on Billboard Hot 100 in 1978 and broke barriers in the R&B genre. His songs have since been sampled across genres by artists ranging from Tupac Shakur and Common to Ella Mai. He would later transition to songwriting, penning tunes for Neil Diamond and Roberta Flack.
Questlove led tributes to Caldwell on Instagram, noting that "Caldwell was the closing chapter in a generation in which record execs wanted to hide faces on album covers so perhaps maybe their artist could have a chance. Thank you for your voice and gift."
 In the early 1970s, he began playing as a guitarist for Little Richard. By 1978, he had launched a solo career and released the hit single that propelled him to fame.
As Questlove's post recalled, Caldwell's record label initially took care to keep his face off his first album. R&B was traditionally dominated by African-American singers. The decision led to years of continuing shock as new fans discovered the singer was white. New fans still kept coming for Caldwell's sultry ballads punctuated by horns - especially in Japan and across Asia, where Caldwell remained popular well into the 1990s.
Sources: BBC News, The Guardian
Jim Gordon, a top drummer for Eric Clapton, George Harrison and countless others and a member of the famed Wrecking Crew, died on March 13, at age 77, of natural causes.
Variety reports that "Gordon was a member of Clapton's band Derek and the Dominos and is the credited co-writer of the classic 1970 hit Layla and played on literally hundreds of songs as part of the elite group of session musicians known as the Wrecking Crew. He was also a member of Joe Cocker's Mad Dogs and Englishmen band and Delaney and Bonnie and Friends and was one of the main drummers on George Harrison's epochal 1970 album All Things Must Pass. His work on the Incredible Bongo Band's 1972 song Apache is one of the most sampled drum breaks in hip-hop history."
Gordon drummed on classic hits by the Beach Boys (including the Pet Sounds album), Steely Dan (Rikki Don't Lose That Number), Carly Simon (You're So Vain), John Lennon (Power to the People), Gordon Lightfoot, Harry Nilsson, Sonny and Cher, Nancy Sinatra, Glen Campbell, Leon Russell and The Byrds (Goin' Back).
Gordon is credited with the piano-driven, instrumental second half of Layla, although Rita Coolidge says it is actually a song she co-wrote with him that was later released as Time, a claim corroborated by two of their bandmates. 
He also worked with Steely Dan, Dave Mason, Alice Cooper, Helen Reddy, Frank Zappa, Tom Waits, Johnny Rivers, Joan Baez, Tom Petty and many others, but his behaviour became increasingly paranoid and erratic as the '70s progressed, complicated by drug and alcohol abuse. 
His life and career unravelled when his long, inadequately treated mental illness resulted in the murder of his mother in 1983 and his subsequent incarceration.
Sources: Variety, Wikipedia, AllMusic
Clarence Eugene "Fuzzy" Haskins, an American R&B singer best known as a founding member of the groundbreaking and influential 1970s funk bands Parliament and Funkadelic, died on March 17, at age 81.
Haskins was born in Elkins, West Virginia, and starting in the late 1950s he was a founding member of the doo-wop vocal group The Parliaments, led by George Clinton. The Parliaments released singles on several record labels but did not have a hit until 1967 when (I Wanna) Testify, on the small Detroit imprint Revilot Records, reached #3 on the Billboard R&B singles chart. 
By 1970, the five Parliaments singers were touring with five backing musicians known separately as Funkadelic. The highly rehearsed performances and suited look of The Parliaments gave way to the members dressing in their own outrageous styles. Haskins wore long johns on stage.
Clinton signed the band Funkadelic to Westbound Records. The ensemble released its first album Funkadelic in 1970. Clinton also renamed his group of singers Parliament (but still with the Funkadelic musicians as official members) and signed that act to the Holland-Dozier-Holland-owned record label Invictus. Parliament released their first album Osmium in 1970. Clinton now had two groups that were actually one entity. Under the name Funkadelic, the ensemble was geared toward a rock audience, and as Parliament, it was aimed at a soul music audience. Collectively, they became known as Parliament-Funkadelic or P-Funk.
Haskins contributed to P-Funk as a writer through 1972. He toured and appeared on P-Funk albums as a singer and occasionally as a guitarist throughout the 1970s. In June 1977 at the height of P-Funk's popularity, Haskins (along with other original Parliaments Calvin Simon and Grady Thomas) left the ensemble over financial and management disputes with Clinton.
Haskins released his first solo album, A Whole Nother Thang, in 1976, one featuring some P-Funk members. Haskins released his second album, Radio Active, two years later.
In 1981, Haskins, Simon, and Thomas formed a new funk band using the name Funkadelic, appeared on Soul Train under that name, and released the album, Connections & Disconnections. In the 1990s, Haskins toured with Original P, a group made up of four of the original five Parliaments.
He is a member of the Rock and Roll Hall of Fame, inducted in 1997 with fifteen other members of Parliament-Funkadelic. In 2019, he and Parliament-Funkadelic were given Grammy Lifetime Achievement Awards.
Sources: Rolling Stone, Billboard