FYI
Obituaries, Dec. 1, 2022
Irene Cara, an Oscar, Golden Globe and 2x Grammy-winning singer and actor, has died, age 63. The cause of death is unknown.
Nov 30, 2022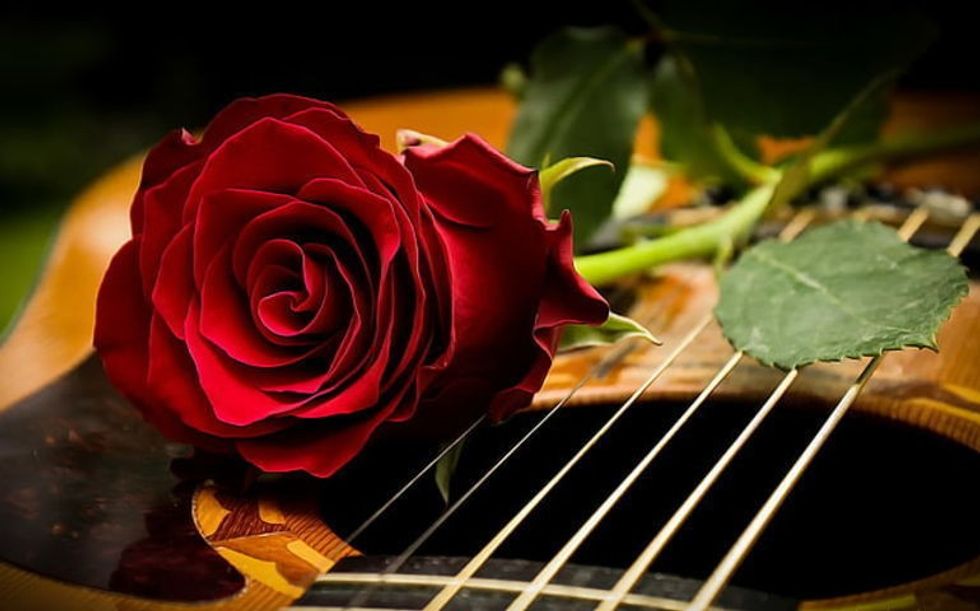 By Kerry Doole
Irene Cara, an Oscar, Golden Globe and 2x Grammy-winning singer and actor, has died, age 63. The cause of death is unknown.
---
In 1983, Cara sang and co-wrote the song Flashdance... What a Feeling (from the film Flashdance), for which she won an Academy Award for Best Original Song and a Grammy Award for Best Female Pop Vocal Performance in 1984. Prior to her success with Fame, Cara portrayed the title character Sparkle Williams in the original 1976 musical drama film Sparkle.
Cara was born in The Bronx, New York City, the youngest of five children  At the age of three, she was one of five finalists for the "Little Miss America" pageant. She began to play the piano by ear, studied music, acting and dance seriously, and began taking dance lessons when she was five. Her performing career started with her singing and dancing professionally on Spanish-language television. She made early TV appearances on The Original Amateur Hour (singing in Spanish) and Johnny Carson's The Tonight Show.
In 1971–1972, she was a regular on PBS's educational program The Electric Company as a member of the show's band, the Short Circus. As a child, Cara recorded a Spanish-language record for the Latin market and an English-language Christmas album. She also appeared in a major concert tribute to Duke Ellington, which featured Stevie Wonder, Sammy Davis Jr. and Roberta Flack.
Cara appeared in on- and off-Broadway theatrical shows including the musicals Ain't Misbehavin' and The Me Nobody Knows (which won an Obie Award).  Cara was the original Daisy Allen on the 1970s daytime serial Love of Life. She later took on the role of Angela in the romance/thriller Aaron Loves Angela, followed by her portrayal of the title character in Sparkle.
TV brought Cara international acclaim for serious dramatic roles in two acclaimed mini-series, Roots: The Next Generations and Guyana Tragedy: The Story of Jim Jones. 
The 1980 hit film Fame, directed by Alan Parker, catapulted Cara to stardom. She was originally cast as a dancer, but when producers David Da Silva and Alan Marshall and screenwriter Christopher Gore heard her voice, they re-wrote the role of Coco Hernandez for her to play. In this part, she sang both the title song and the film's other single, Out Here on My Own. These songs helped make the film's soundtrack a chart-topping, multi-platinum album.
Further history was made at the Academy Awards that year: it was the first time that two songs from the same film and sung by the same artist were nominated in the same category. Fame, written by Michael Gore and Dean Pitchford, won the award that year. Cara earned Grammy Award nominations in 1980 for Best New Artist and Best Female Pop Vocal Performance, as well as a Golden Globe nomination for Best Motion Picture Actress in a Musical. 
 In 1983, Cara appeared as herself in the film D.C. Cab, about a group of cabbies. Her contribution to the film's soundtrack, The Dream (Hold On to Your Dream) was a minor hit, peaking at No. 37 on the Billboard Hot 100.
Cara continued to perform in live theatre. In 1980, she briefly played the role of Dorothy in The Wiz on tour. In 1983, Cara reached the peak of her music career with the title song for the movie Flashdance: Flashdance... What a Feeling, which she co-wrote with Giorgio Moroder and Keith Forsey. The collaboration paid off, and became a hit in several countries, attracting several awards for Cara. She won the 1983 Academy Award for Best Song (Oscar), 1984 Grammy Award for Best Female Pop Vocal Performance, 1984 Golden Globe Award for Best Original Song, and American Music Awards for Best R&B Female Artist and Best Pop Single of the Year.
She was the first Hispanic-black woman to win an Oscar in a category other than an acting category, as well as the second to be nominated outside an acting category.
In May 1984, she scored her final Top 40 hit with Breakdance going to No. 8. Later film roles included Certain Fury and Busted Up. 
Along with her career in acting and hit singles, Cara released several albums: Anyone Can See in 1982, What a Feelin' in 1983, and Carasmatic in 1987. Cara toured Europe and Asia throughout the 1990s, and also worked as a backup vocalist for Vicki Sue Robinson, Lou Reed, George Duke, Oleta Adams, and Evelyn "Champagne" King.
In March 2004, Cara received a Lifetime Achievement Award presented at the sixth annual Prestige Awards.
She was in Hot Caramel, a band which she formed in 1999, and their album, called Irene Cara Presents Hot Caramel, was released in 2011. Sources: Wikipedia, AP, Billboard
Charles Koppelman, a trailblazing US music-publishing and label exec died on Nov. 25, age 82. 
Variety noted that "his lengthy string of successes stretched from The Lovin' Spoonful to Tracy Chapman to Wilson Phillips to Vanilla Ice."
At various times Koppelman was chairman and CEO of SBK Records, EMI Music Publishing, EMI Records Group North America and The Entertainment Company, which he formed with real-estate developer Sam LeFrak and his longtime associate Martin Bandier.
 Later in life, he was chairman of the board of Steve Madden Ltd. and executive chairman and principal executive officer of Martha Stewart Living Omnimedia. 
Koppelman got his start in music as a singer and songwriter, joining two friends in The Ivy Three and scoring a hit with the novelty song Hey, Yogi. Released by the tiny Shell Records, it hit #8 in 1960.
Booked at Grossinger's Resort Hotel in the Catskills, Koppelman—a phys ed major at Long Island U—met Don Kirshner during a pickup basketball game. Kirshner then brought Koppelman and his Ivy Three bandmate Don Rubin into his songwriting stable, which included the teams of Gerry Goffin and Carole King and Barry Mann and Cynthia Weil.
Koppelman moved to the business side after Kirshner sold his Aldon Music to Columbia Pictures. Koppelman landed a year later as managing director of Screen Gems/Columbia Music before forming the publishing firm Koppelman/Rubin Associates. One of their first discoveries was The Lovin' Spoonful.
This success led the film company Commonwealth United to acquire Koppelman/Rubin in 1968, retaining Koppelman and Rubin to run the new music division.
Starting in 1971, Koppelman began a four-year association with April/Blackwood Music, the publishing wing of CBS. He simultaneously became national director of A&R for Columbia Records, where he was instrumental in the signing of Billy Joel, Journey, Phoebe Snow, Dave Mason, and others, rising to VP and general manager of worldwide publishing for the CBS Records group.
Koppelman, LeFrak and Bandier formed The Entertainment Company in 1975 and over its nine years, it acquired the hits of The Fifth Dimension, The Rascals and Neil Sedaka; produced hits for Eddie Murphy, Glen Campbell, Cher and The Weather Girls; and brought together, at Koppelman's suggestion, Diana Ross and Lionel Richie (Endless Love), Barbra Streisand and Barry Gibb (Guilty); and Streisand and Donna Summer (No More Tears).
In 1986, Koppelman and Bandier, with financier S.C. Swid, formed SBK Entertainment World, which quickly became the globe's largest independent publisher. Their first move was to purchase CBS Songs for $125m. The catalogue contained more than 250k titles, including Harold Arlen andYip Harburg's Over the Rainbow and Fred Ebb and John Kander's New York, New York, and oversaw licensing for the ATV Music Group, which included many of The Beatles' copyrights.
After launching the careers of Tracy Chapman and New Kids on the Block, SBK sold its publishing interests to Thorn EMI for more than $300m in 1988. As part of the deal, Koppelman and Bandier formed SBK Records as a joint venture with EMI.
In 1989, Koppelman became chairman and CEO of EMI Music Publishing and Bandier became vice chairman of the company. SBK, meanwhile, enjoyed hits by Katrina and the Waves, launched Wilson Phillips, scored a platinum LP with Technotronic's Pump Up the Jam and released the platinum soundtrack album to Teenage Mutant Ninja Turtles. He was key to bringing Frank Sinatra back to Capitol for the album Duets.
After handling the businesses of Steve Madden and Martha Stewart, he formed CAK Entertainment, a brand development and advisory firm, through which he lent his marketing, branding and dealmaking prowess to Nicki Minaj, Adam Levine, Marc Anthony and Jennifer Lopez, among others. Sources: Variety, Wikipedia
Christine McVie, an English singer and songwriter best known as a member of Fleetwood Mac, died on Nov. 30, after a short illness, at age 79.
A statement on Facebook said: "On behalf of Christine McVie's family, it is with a heavy heart we are informing you of Christine's death. She passed away peacefully at the hospital this morning, Wednesday, November 30th, following a short illness. She was in the company of her family. We kindly ask that you respect the family's privacy at this extremely painful time and we would like everyone to keep Christine in their hearts and remember the life of an incredible human being, and revered musician who was loved universally. RIP Christine McVie."
The British American rock band, founded in London in 1967, sold more than 100m records worldwide, making them one of the most successful groups ever. Their best-known songs include Dreams, Go Your Own Way, and Everywhere.
The band paid tribute to the singer-songwriter, McVie, in a statement on Wednesday night following news of her death. "There are no words to describe our sadness at the passing of Christine McVie. She was truly one-of-a-kind, special and talented beyond measure."
The statement on Twitter continued: "She was the best musician anyone could have in their band and the best friend anyone could have in their life. We were so lucky to have a life with her. Individually and together, we cherished Christine deeply and are thankful for the amazing memories we have. She will be so very missed."
Despite its tumultuous history, Fleetwood Mac became one of the best-known rock bands of the 1970s and 80s, comprising Mick Fleetwood, Christine and John McVie, as well as Lindsey Buckingham and Stevie Nicks.
Originally known as Christine Perfect, her maiden name, she started out with the blues band Chicken Shack. They had a hit with a cover of Etta James' I'd Rather Go Blind, featuring McVie on lead vocals. After marrying John McVie in 1968, she left the band a year later and joined Fleetwood Mac in 1970.
Variety notes that "besides her early musical contributions, McVie created the cover artwork for Fleetwood Mac's 1970 LP "Kiln House." Though she would labor in the shadow of both Danny Kirwan and Bob Welch in her early years with the band, McVie made notable contributions to the albums Future Games (1971), Bare Trees (1972), Penguin (1973) and Mystery to Me (1973). The group's highest-charting set of the early '70s, 1974's Heroes Are Hard to Find (No. 34), featured her title song.
After the lineup kept changing, in 1974 Nicks and Buckingham joined, an era that McVie called "pretty sensational". She added: "We had our fights here and there, but there was nothing like the music or the intensity onstage. We weren't doing anything in Britain, so just decamped to America and fell into this huge musical odyssey."
Their 1975 self-titled album featured hits written by McVie: Over My Head and Say You Love Me. Christine and John McVie divorced in 1976 but remained friends and maintained a working relationship.
Rumours, released in 1977, became one of the best-selling albums of all time and included hits such as Second Hand News and You Make Loving Fun. In addition to several multi-platinum tracks, the record sold more than 40m copies worldwide. Speaking of that particular period, McVie said recently to the Guardian that "we were having a blast and it felt incredible to us that we were writing those songs".
The album was recorded as "a pop album" and took its name and themes from the many turbulent breakups within the band and their drug use at the time. McVie said her drugs of choice were "cocaine and champagne".
"Trauma, Trau-ma," McVie later said to Rolling Stone of the making of the album. "The sessions were like a cocktail party every night — people everywhere. We ended up staying in these weird hospital rooms ... and, of course, John and I were not exactly the best of friends."
Earlier this year, she described their relationship as "never as ­melodramatic as Stevie and Lindsey" and said they "occasionally write to each other or phone each other".
McVie also released solo albums, the second of which, 1984's Christine McVie, featured the hits Got a Hold on Me and Love Will Show Us How.
She later married musician Eddy Quintella who co-wrote songs with her, including Little Lies from the album Tango in the Night. They divorced in 2003.
She took a hiatus from the band in 1998. "I just wanted to embrace being in the English countryside and not have to troop around on the road," she said to the Guardian. "I moved to Kent, and I loved being able to walk around the streets, nobody knowing who I was. Then of course I started to miss it."
In 2014 she returned and the band's most recognisable lineup toured together, followed by an album with Buckingham in 2017 called Lindsey Buckingham Christine McVie. McVie earlier this year released a compilation of her solo work titled Songbird (A Solo Collection).
McVie was one of eight members of the band inducted into the Rock n Roll Hall of Fame in 1998. Her death comes two years after Fleetwood Mac co-founder Peter Green died at the age of 73. Sources: The Guardian, BBC News, CNN, Rolling Stone, Variety