FYI
MusiCounts Gifted With $2M From Slaight Foundation
Mar 14, 2023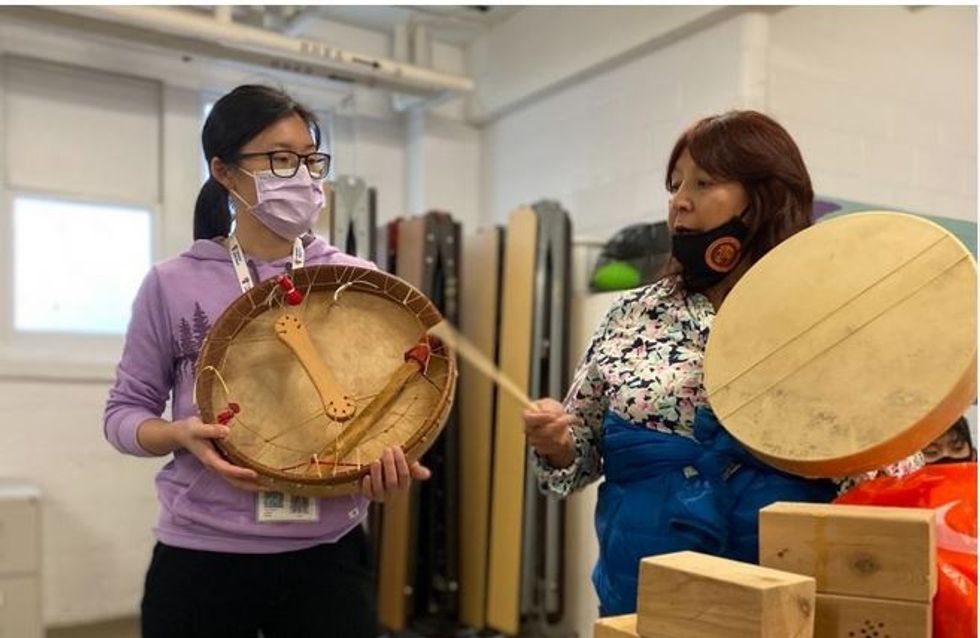 By External Source
The Slaight Family Foundation has made a $2 million, five-year commitment to the national music education charity MusiCounts. The investment will support diverse music education programs in schools across Canada through the new MusiCounts Slaight Family Foundation Innovation Fund.
---
The announcement was made during the Juno Award events in Edmonton this past weekend.
This new MusiCounts funding will support school music programs that leverage music technology, as well as programs that enable youth to celebrate their cultural identity in the classroom. Beat-making and DJ programs, Métis fiddling, recording studios, and traditional Indigenous drumming will be hallmarks of this bold enterprise allowing teachers to reimage what is possible in music classrooms nationwide.
"Starting with my father Allan, our family has been committed to and inspired by youthful voices in the creation of music," said Gary Slaight, President & CEO of The Slaight Family Foundation. "Canadian music educators are primed to make exciting developments in the music classroom, they just need a helping hand when it comes to resources. The Slaight Family Foundation is proud to support their endeavours and proud to work with MusiCounts to bring innovative ideas to life and champion a new vision of music education in our country."
This bold and inspiring commitment from The Slaight Family Foundation will help address a growing need MusiCounts has seen in its existing musical instrument and equipment grant programs. Prior to this gift, MusiCounts could only support one in every six programs that sought support through the MusiCounts Band Aid Program; thanks to this investment, the ratio of support will be one in four.
"Gary Slaight and The Slaight Family Foundation have shown unwavering support of Canadian music in all its forms. This landmark investment will transform what music education looks like in Canada," said Kristy Fletcher, President of MusiCounts. "Thank you, Gary Slaight and The Slaight Family Foundation, for believing in the value of music education for every kid in Canada."
The MusiCounts Slaight Family Foundation Innovation Fund applications will open in fall 2023 in conjunction with the MusiCounts Band Aid Program, the charity's existing musical instrument and equipment grant program for schools. This new fund does not replace the MusiCounts Band Aid Program but offers teachers and administrators the option to apply for the grant that best supports the needs of the school and students. The Innovation Fund will also include resource development and professional development opportunities for educators to ensure they are supported in bringing these new school music programs to life.
Dr. Bina John, Assistant Professor of Music Education at the University of Toronto, is serving as Program Advisor for this new funding stream. As an expert in music pedagogy and music in equity-seeking groups, she is uniquely poised to help shape the direction of innovation in music education.
"As we emerge from the two pandemics of Covid-19 and racism, one thing is certain: we simply cannot go back to the traditional ways of music teaching and learning," said Dr. John. "We must create radical, musical spaces of belonging where children see themselves in the music that we teach. The MusiCounts Slaight Family Foundation recognizes this transformative potential of music education by establishing an innovation Fund that will support technology-forward programs, culturally relevant and culturally responsive music programs as well as contemporary music ensembles that will propel us forward in a kind and equitable way."
More details on the MusiCounts Slaight Family Foundation Innovation Fund will be available over the coming months at musicounts.ca.