FYI
Music News Digest, Sept. 21, 2023
Sep 20, 2023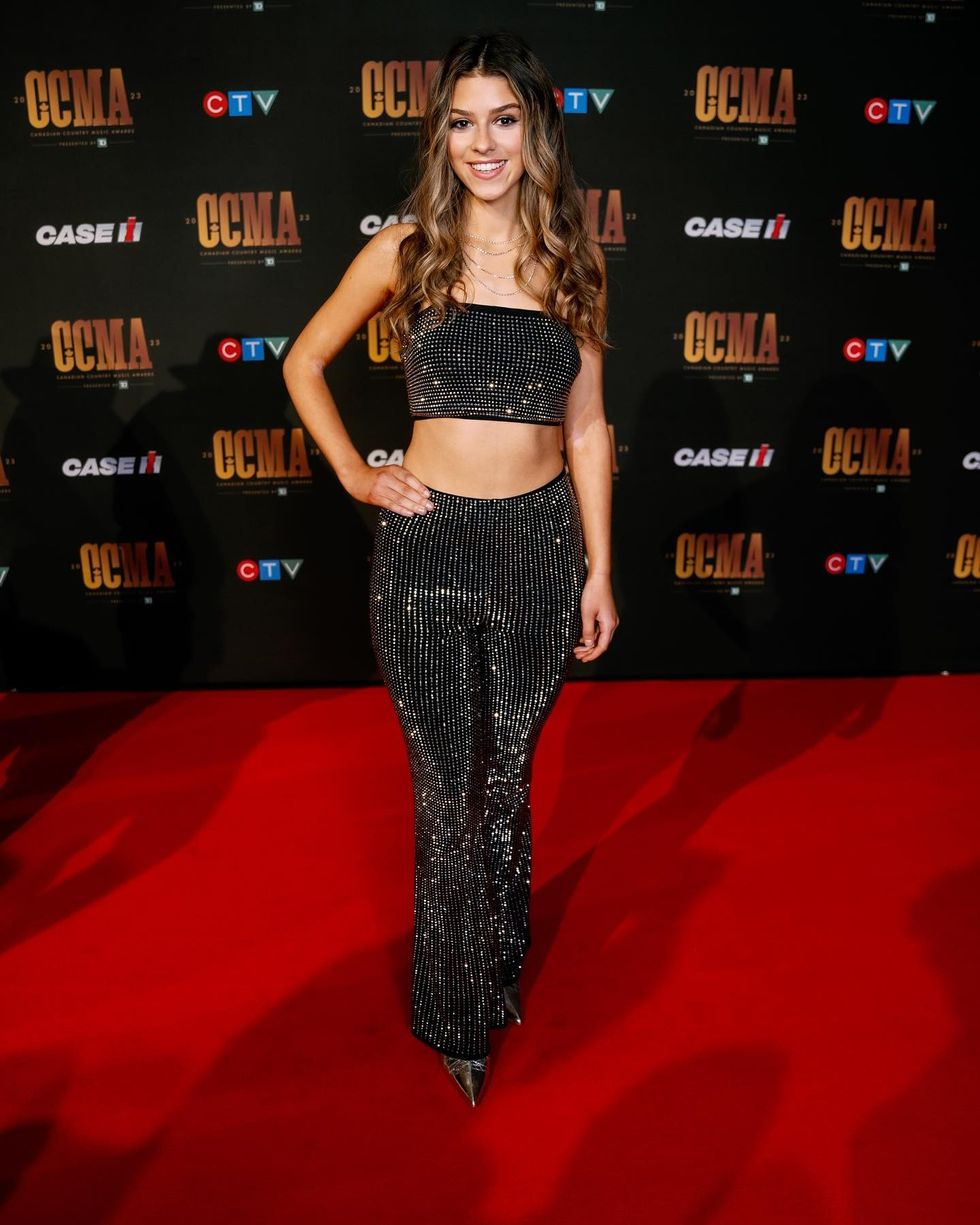 By Kerry Doole
Awards news
---
Albertan Hailey Benedict is the winner of the 2023 SiriusXM Top of the Country competition and a $25K prize. The runners-up, Noah Derksen and Teigan Gayse, each received $10K. The event helped kick off Country Music Week in Hamilton last week. It featured a performance by The Reklaws, followed by each finalist performing for fans and a panel of industry professionals. 
–  The Oshawa Music Awards (OMAs) to celebrate music in the Durham Region of Ontario. The 2023 edition is ready to roll on Sun. Sept. 24 at the Regent Theatre, Oshawa. The OMAs recognize the influence and achievements of local music creators, businesses, and music supporters that help to grow the music scene within the Region, nationally, and globally. Winners in 11 categories will be announced on the night. Tix here.
Festivals news
– On Sept. 23, Plan B Organic Farm in Hamilton will host the Tlalli Festival 2023, a celebration of live Indigenous music, dance, and ancient culinary traditions created and curated by Juno Winner Quique Escamilla. The fest honours and celebrates a multi-millenary old connection among Indigenous Peoples from across the Americas: from First Nations in Canada, Inca in Peru, Aztecs in Mexico, Guarani in Brazil, and Taino in the Caribbean Islands…to many more and beyond. Artists include Lara Klaus,  JD Crosstown, Soukustek,  Popkorn Trini, Moneka Arabic Jazz, and Goombine, plus international dance groups. More info here.
Industry news 
– Creative Manitoba's Annual General Meeting is set for Oct. 4, 4-6 p.m. More info here.
– Known as one of the country's leading orchestras, Kitchener-Waterloo Symphony has announced that it will not be commencing the season this week as planned. A statement from the org reads in part: "Scheduled concerts and all other activities of the orchestra for the 2023/24 season will not be proceeding. Based on the financial situation of the symphony, it simply wasn't possible for the organization to continue with our planned events. We expect to be able to provide more information soon. We're working hard to contact all ticket holders in the coming days regarding next steps."
– Submissions for awards and showcasing at the 36th East Coast Music Awards: Festival & Conference in Charlottetown, Prince Edward Island, May 1 - 5, 2024, are now open, with an Oct. 3 deadline. Submit here.
–  The 2024 Juno Host Committee is launching the Wavemakers Tour with stops in Halifax (Oct 21), Charlottetown (Oct 26), Fredericton (Nov 16), Sydney (Nov 22), and St. John's (Nov 30). 4 artists will be chosen to perform at each stop and one lucky winner per city will get a free trip to Juno Week in Halifax, $1K cash, and a spot to perform on the JunoFest stage. Info here.
– Indie Week returns online and in-person in Toronto, Nov. 6-11, with industry speakers, keynotes, panels, B2B opportunities, and more. The Early Super Bird rate ($40 vs $80 later) has a Sept. 28 deadline. Passes here.
– The 28th season of PEI's Under the Spire Music Festival has wrapped up. Long-time artistic director Robert Kortgaard is now stepping down from the role he has filled since 1998. The newly launched Robert Kortgaard Awards for Youth Musical Excellence will recognize outstanding Atlantic Canadian youth in the music industry, offering one artist per year multiple performance opportunities at Through Under the Spire Music Festival during its annual Youth Legacy Concert and Midsummer Magic series. More info here.
– The PEI Symphony Orchestra has announced its 2023-24 season, one featuring four guest conductors while a nationwide search for a new Music Director continues. More info here.
– The Mariposa Folk Foundation's Autumn Mariposa III will take place on Oct. 14 at the Orillia District Agricultural Society (ODAS) Park, featuring performances by Mariposa fan favourites: Aysanabee, My Son the Hurricane, Aleksi Campagne, and Angelique Francis. Info and tix here.
– Producer/engineer to the stars Mark Howard returned to Grant Avenue Studio in Hamilton, the place where he started his career, last week to launch his new book, Recording Icons/Creative Spaces. No surprise that a large chunk of the appreciative audience were local musicians, including Dave Rave (Teenage Head), Jack Syperek (The Trews), Martin Verrall, Scott McCullough (Rusty), and Darryl Gould. All enjoyed Howard's presentation, one mixing his evocative photos of unorthodox recording spaces with behind-the-scenes anecdotes of working with the likes of Neil Young, Bob Dylan, Tom Waits, Joni Mitchell, Willie Nelson, and more. You can order the book here. 
–  Sept. 25 would have been John Marlatt's 75th birthday. A Celebration of Life for the late owner of The Moonshine Cafe in Oakville will be held on that day at the Bronte Legion ( 79 Jones Street, Oakville ) from 3-10 p.m. There will be a room for shared live music a room for sharing memories of Marlatt and a large patio, weather permitting. The FYI obit is here.
– Curated by East Coast music industry mainstay Peter Rowan, the Greville Tapes sessions bring together two unique artists or groups to collaborate and record new material. It was recently announced that Season 3 consists of recordings from: DenMother x Dumpster Cub,  Keeper E. x Pallmer, and The Olympic Symphonium x Wolf Castle. The songs will be engineered, mixed and mastered by Corey Bonnevie (Little You Little Me, Doctor Mother Father) and will see a digital release by Monopolized Records later this year, followed by a cassette release.
Country singer/songwriter JJ Shiplett has announced a signing with CMW Indie Publisher of the Year, Arts & Crafts Music Publishing. He now heads to Nashville to take part in CIMA's Canada House Presents AmericanaFest 2023 on Sept. 22 and plays shows in Alberta in Nov.
Artists news
– Jon D Harvey, of Monster Truck fame, has announced that starting Oct. 12, he'll be doing a monthly residency at The Corktown in Hamilton. He explains that "I'm doing an 'acoustic' album of songs I've written that didn't have a place before, and this is my chance to try shit out for an audience."
Eloquent roots-rock singer/songwriter and multi-instrumentalist Ryan Wayne first came to our attention as a member of the much-missed Toronto combo The Warped 45s. He has now returned to the fray with a debut solo album, Crow Amongst The Sparrows, due out tomorrow (Sept. 22). Of note: Famed record producer/engineer Malcolm Burn (Patti Smith, Bob Dylan) played on and mixed the album. Wayne plays an album release matinee party on  Nov. 4 at Toronto's Dakota Tavern. Highly recommended. Info and tix here.
– Canadian folk giant David Francey recently released a new album, The Breath Between. Stream the new track I Called It Love here. He plays The Trailside in Charlottetown tonight (Sept. 21) and The Carleton in Halifax on Sept. 22. Future shows include Princess Cinemas in Waterloo (Oct. 13) and Hamilton's Playhouse Cinema (Oct. 14).
– Congrats to ace Vancouver singer/songwriter Reid Jamieson and musical/personal partner Carolyn V. Mill. The pair's debut theatre piece, Pigeon and The Dove: A History of Hatred & Love, described as a 'lo-fi folk opera' was a hit at the just-concluded Vancouver Fringe Festival, and it took home the fest's Social Impact Award.
– Toronto jazz vocalist Adi Braun recently released an excellent new album, Night and Day - The Cole Porter Songbook (on Alma Records). On Sept. 24, she visits Hamilton to perform her show Inspired By Nature at McMaster University's Livelab Theatre. Braun informs that "the show weaves together my takes on jazz and classical songs in a concert themed around music that was inspired by nature." Tix here. Recommended.