FYI
Music News Digest, Sept. 16, 2021
Dates for Juno Week are announced, Alanis Obomsawin (pictured) is named the 13th Glenn Gould Prize Laureate, Nickelback faces a lawsuit, and Lulaworld Records hosts a Toronto festival. Others in the news include CIMA, Ammoye, MMF, The Elmo, Red Sky and TSO, FAI, The Grapes of Wrath, Harvest Home festival, Thomas Stajcer, Paul Jacobs, Festival of Friends, Kurt Swinghammer, and farewell George Wein.
Sep 16, 2021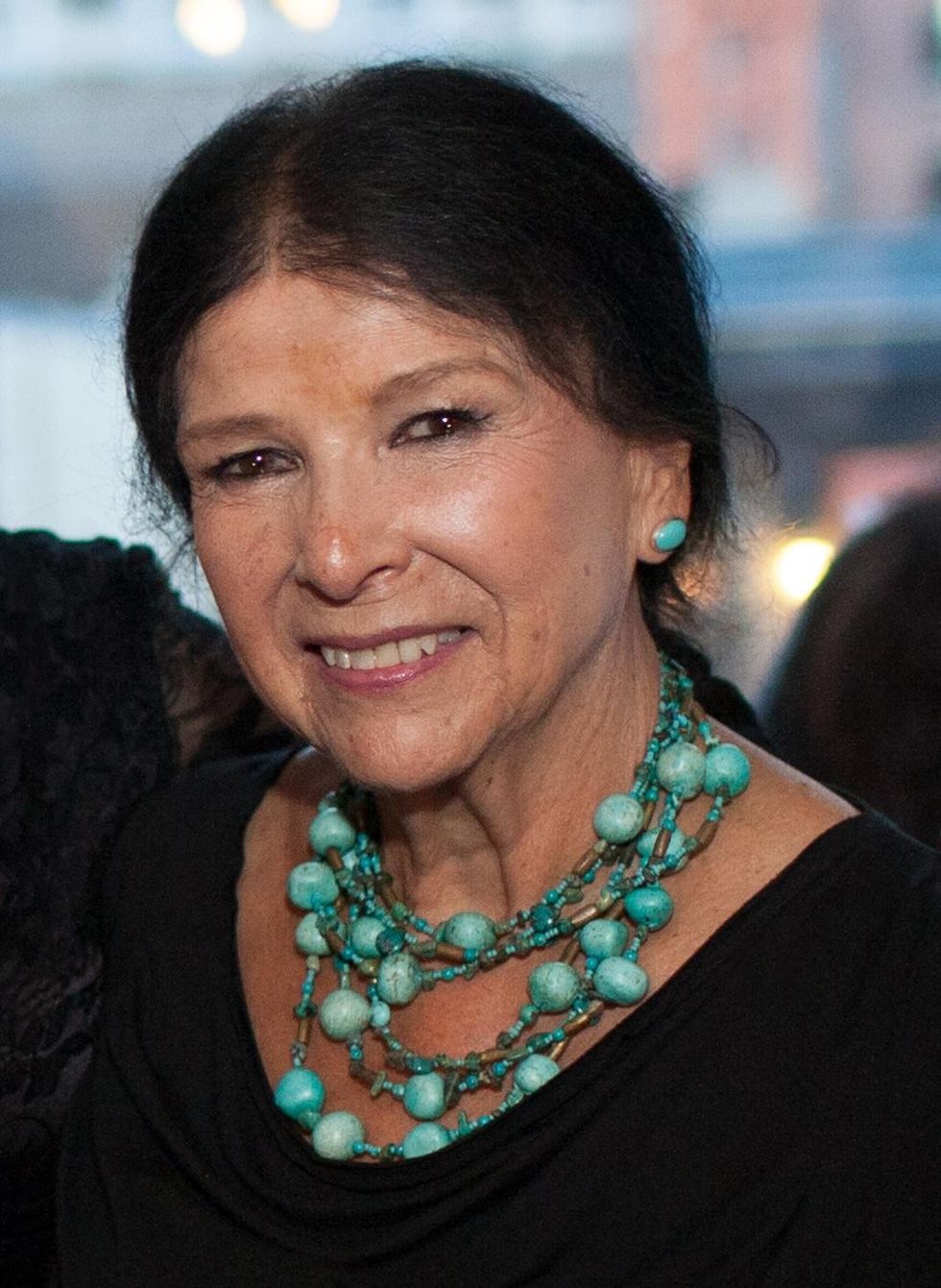 By Kerry Doole
The Glenn Gould Foundation has named noted documentary filmmaker, singer-songwriter, visual artist, and activist Alanis Obomsawin as the 13th Glenn Gould Prize Laureate. She will be awarded the Prize ($100K and a statue by Canadian artist Ruth Abernethy) at a presentation on Oct. 4 at the Royal Ontario Museum in Toronto. The Foundation has also partnered with Viggo Mortensen and Perceval Press to publish the first book celebrating her artwork, Dream Visions: The Art of Alanis Obomsawin, tentatively set for publication in Dec. Following the prize ceremony, the Foundation presents the premiere of Seeds: The Art of Alanis Obomsawin, a sound and light show projected onto the massive east façade of the ROM. It runs nightly, Oct. 4-17.
---
– Tomorrow (Sept. 17), CIMA and several political experts present Sound ✓ Check: Rock the Vote with Confidence - a free virtual town hall and pre-election primer designed to help the indie arts and culture community discover where the parties stand on arts and culture issues, regulating Big Tech and Covid income supports, and more. The session runs 3-4 pm ET and is free with registration here
– Dates for your calendar: CARAS has announced plans to stage 2022's Juno Week in Toronto between May 9 and 15, with the Awards set for May 15 at Budweiser Stage.
– Toronto Latin and world music hub Lula Lounge launches its 19th fall season with a four-day celebration of artists on the Lulaworld Records label, starting tonight (Sept. 16), with OKAN and  Danae Olano. Expect salsa, champeta, forró, Afrobeat, Latin hip hop, and reggae stylings in the series. Other featured artists include Ammoye, Catchfiyah, Lady Yetunde, Maria and the Band, Lula All Stars, Beny Esguerra and New Tradition Music, and Nimkii Osawamik. More info here.
– Music Managers Forum (MMF) Canada holds a virtual AGM and Networking event on Sept. 29 (3-5.30 pm ET). The networking online meetup is open to managers, artists, and other music industry professionals who support the artist management community. Register (free) here.
– El Mocambo Entertainment Inc. along with Elmo owner Michael Wekerle, have announced that the famed Toronto venue is again hosting live music events with a series of mini pop-up concerts beginning Sept. 17. The series launches with Andre Pettipas and The Giants (Sept. 17 and 18), followed by Harm and Ease (Sept. 23) and The Box (Sept. 24 and 25). Tix here. More shows TBA soon.
– Last month, Kirk Johnston, a former member of the band Snowblind Revival, filed a copyright infringement lawsuit against Nickelback over their song Rockstar. Johnston claims that Nickelback was given access to his 2001 song Rock Star by record label personnel at Roadrunner Records and Warner Chappell Music, Inc., and then copied it. According to Blabbermouth, Nickelback have responded to the lawsuit, saying that the two songs don't sound alike at all, adding that Johnston did not specify how Nickelback could've had access to his song in order to copy it. Source: Loudwire
– In other Nickelback news, this week the band is celebrating the 20th anniversary of the release of its breakout album, Silver Side Up. It went on to sell more than 10M copies worldwide, including 8x platinum sales in Canada. To celebrate the milestone anniversary, a digital version of Silver Side Up is available now.
– Red Sky Performance and the Toronto Symphony Orchestra (TSO) have collaborated on a digital reimagining of Red Sky's award-winning stage production for young people, Mistatim, in association with Crow's Theatre. Indigenous music creators and TSO musicians worked to create new musical additions to the play's score. The video will be available for viewing for schools and classrooms and the public, beginning on Sept. 30, Canada's first National Day for Truth and Reconciliation.
– The deadline to apply for Folk Alliance International's Official Showcases at its 2022 event is Sept. 30. Apply here.
– The Grapes of Wrath were initially booked to play a Horseshoe Tavern show in Toronto on Oct. 7. Pandemic capacity restrictions have meant a change of plans, and the group will now play to a smaller audience there for three nights, Oct. 5-7. Tix here.
– Organised by PEI roots music outfit  The East Pointers, The Harvest Home festival was planned to run in the province Sept. 24 and 25 with a topnotch regional lineup. Sadly, ongoing pandemic concerns has forced its cancellation. More info here.
– East Coast singer/songwriter Thomas Stajcer has just released a new album, Midwestern States, self-produced at Joel Plaskett's New Scotland Yard. Stream the album here, and here's the title track.
– Montreal indie rocker Paul Jacobs plays Toronto's Horseshoe Tavern on Oct 8, showcasing material from his Pitchfork-approved album Pink Dogs in the Green Grass. Opening bands are ROY and Blanks. A Sept. 24 show at Ausgang Plaza in Montreal is sold out.
– Hamilton's long-running Festival of Friends returns to Gage Park on Saturday (Sept. 18), as a one-day Concert In The Park. A strong lineup of local performers has been named, but the identity of two major geadliners won't be announced until the day before. The show is free. More info here.
– The latest episode (No. 37) of Steve Waxman's popular podcast The Creationists profiles Toronto artistic renaissance man (singer/songwriter/composer/visual artist) Kurt Swinghammer. The Creationists podcast is available on Apple, Spotify, iHeart, and more, or you can listen online here.
RIP
George Wein, an impresario of 20th-century music who helped found the Newport Jazz and Folk festivals and set the template for gatherings everywhere from Woodstock to the south of France, died Sept. 13 "in his sleep," at age 95.
A former jazz club owner and aspiring pianist, Wein launched the Newport Jazz Festival in 1954 under pouring rain and with a lineup for the heavens – Billie Holiday and Dizzy Gillespie, Ella Fitzgerald and Lester Young. Louis Armstrong was there the following year and Duke Ellington made history there in 1956
He led the festival for more than 50 years, and performers would include virtually every major jazz star of those eras.
He also founded the New Orleans Jazz and Heritage Festival. In 2015, Wein received a Grammy Honorary Trustee Award. Sources: AP, JazzTimes