FYI
Music News Digest, Nov. 17, 2022
Some Canadian music industry and broadcasting notables are included amongst the 49 new appointees to the Order of Canada just announced by Governor-General Mary Simon.
Nov 16, 2022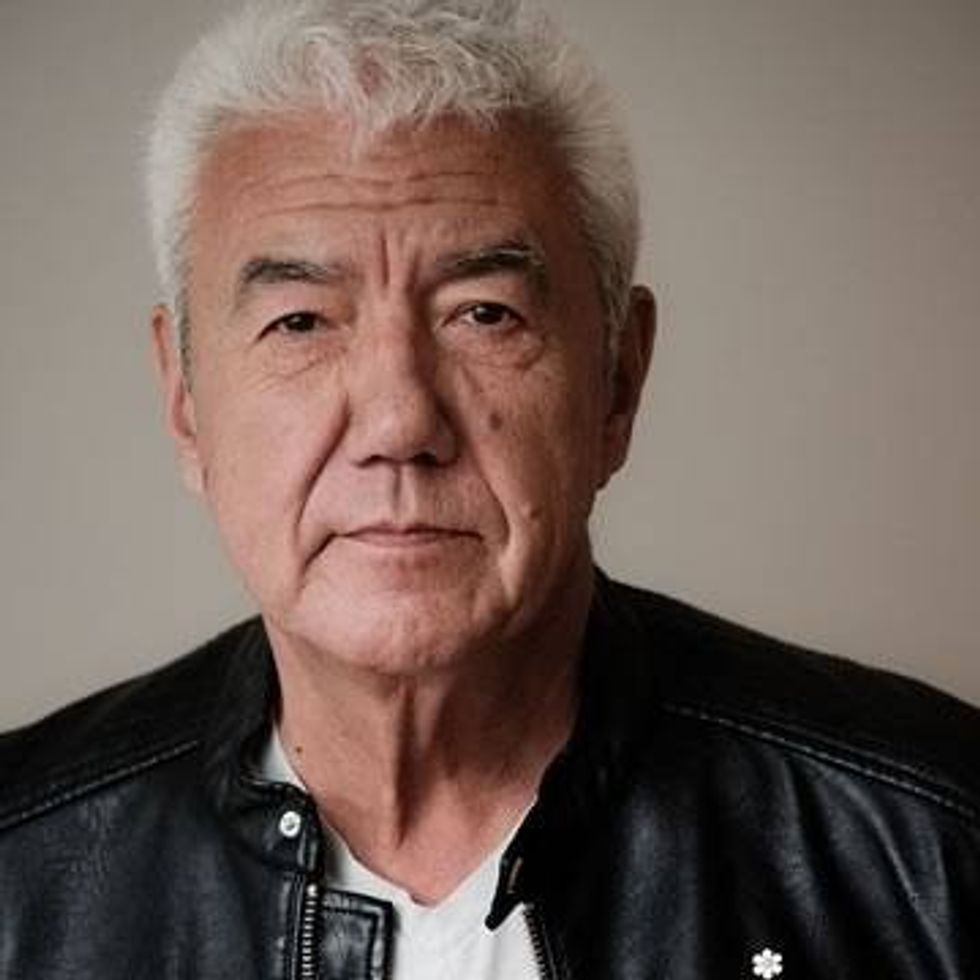 By Kerry Doole
Awards news
---
Some Canadian music industry and broadcasting notables are included amongst the 49 new appointees to the Order of Canada just announced by Governor-General Mary Simon. They include singer/songwriter/actor Tom Jackson, Montreal International Jazz Fest co-founder Andre Menard, Quebec fest founder Alain Chartrand, eOne CEO Darren Throop, Globe and Mail publisher/CEO Philip Crawley, and broadcasters Don Newman, Eric Friesen, Hana Gartner, and Beverly Thomson. More info here.
– The Songwriters Hall of Fame has announced the 2023 Nominees for Induction, and the talent-heavy list includes Bryan Adams. He is cited alongside Patti Smith, members of Blondie, The Doobie Brothers, and R.E.M., Snoop Dogg, Jeff Lynne, Gloria Estefan,  Steve Winwood, Heart's Wilson Sisters, and more. See the full list here. The 54th Annual Induction & Awards Gala is set for June 15, 2023, in NYC. The Songwriters Hall of Fame is dedicated to recognizing the work and lives of those composers and lyricists who create music around the world. A songwriter with a notable catalogue of songs qualifies for induction 20 years after the first significant commercial release of a song.
– Comedian and This Hour Has 22 Minutes main cast member Trent McClellan has been named host of the 35th East Coast Music Awards Presented by Rogers in Halifax, NS on May 4 at the Scotiabank Centre. Tix are on sale now here for the biggest night in East Coast Music. More news about the Awards Show lineup and performers will be announced in the new year.
Festival and conference news
– Republic Live, producers of the country-themed Boots and Hearts fest, has named the headliners for its 2023 edition, running Aug. 10-13, at Burl's Creek Event Grounds in Oro-Medonte, ON. That list comprises Keith Urban, Nickelback, and Tim McGraw, with other acts including Hardy, Dallas Smith, Riley Green, and Josh Ross.
– Northern Power Summit (NPS) will deliver its 6th annual conference as an in-person, three-day event in Toronto, Nov. 24-26. This artist development initiative provides artists and music professionals with the opportunity to develop their careers internationally through education and access to industry experts. NPS kicks off with a showcase night at TacoTaco featuring Jory, Aysanabee, Morgan Toney and Keith Mullins. Conference programming will take place at Supermarket Bar & Variety. Key panellists and speakers include the founder of Barcelona's Future Music Forum Niall Doorley, award-winning artist and producer Mullins, and R-Son of renowned American Bluegrass Hip-Hop group Gangstagrass. Registration and info here. 
– MusicOntario is returning to Kansas City Feb. 1-5, 2023 to host their seventh annual private showcase suite at Folk Alliance International 2023, the world's largest gathering of the folk music industry and community. Ontario-based artists can apply to participate here. The deadline is Nov. 25. More info here.
Industry news
– Last weekend (Nov. 12-13), Gibson Guitars hosted an auction event featuring custom-built instruments played by stars including Slash, Alex Lifeson and Paul McCartney. The Guitars for Peace program seeks to raise funds for the people of Ukraine threatened as the illegal Russian invasion of their country continues. Gibson Gives said in a statement that "100% of the funds from the auction… will go to the current humanitarian need for the people of Ukraine, as well as rebuilding efforts once the conflict ends." Alex Lifeson stated, "I'm proud to count myself in as a supporter of the Guitars For Peace initiative in aid of the people of Ukraine." Source: Ultimate Classic Rock
– Veteran Canadian music photographer Richard Beland gives a free one-hour talk at the El Mocambo in Toronto on Nov. 25 at 7 pm. Expect stories of shooting behind the scenes with your favourite music stars.
– Orangeville rock trio (a father and two sons) The Discarded is getting ready to premiere its animated film The Getgoes and its soundtrack album with a screening and live performance at The Royal Cinema in Toronto on Dec. 3. Tix here. The film introduces the fictional band, The Getgoes, and features 13 original songs. The movie is the brainchild of The Discarded's leader J.P. (Joel) Wasson (ex Snowdogs, Fifth Column), who is the writer and director for the film, as well as the voice for three of its characters. The soundtrack will be the band's fifth LP release since its formation in 2016,  The movie's soundtrack is produced, engineered, and mixed by Juno-winner, John Critchley (Elliott Brood, Dan Mangan).
– Atlantic Presenters Association (APA) has announced its new monthly webinar series starting in Jan, Taxing Tuesdays. The series will help non-profit orgs familiarize themselves with all things HST and GST. More info here. 
Artist news
– Hit Canadian country duo Doc Walker is touring this fall as direct support for two US star acts, Sawyer Brown and Lonestar. George Canyon is also a special guest on the tour. Itinerary here.
– Over The Moon, a Musical Tribute & Fundraiser For The Family of Big Rude Jake, is set for Nov. 20 (2-6 pm) at Stonewalls Restaurant, Hamilton. Acts saluting the late great roots/jazz troubadour Jake Hiebert include Hell Bent Rockers, Alfie Smith,  Rocket & The Renegades, The Trebletones, and Tennessee Voodoo Coupe (Jake's band). Tixhere. An earlier tribute event, Jakefest West, was postponed in the summer.
– Recently, the Hilary Weston Writers' Trust Prize For Nonfiction was awarded to Dan Werb for his book The Invisible Siege: The Rise Of Coronaviruses. Of note: In his earlier career, Werb was a member of the acclaimed Toronto band Woodhands, and he's now a respected epidemiologist.
Artist news
– Back in 1983, Canadian hard rockers Coney Hatch rocked arenas on a bill with Iron Maiden. Coney Hatch will soon be hitting the road again with Iron Maiden's leader, Steve Harris, when the lads will open shows for Harris' British Lion, on a full UK tour (tix here)This will be the band's first-ever UK tour and it featuring three members of the original 1980's line-up: bass player & vocalist Andy Curran, lead vocalist & guitarist Carl Dixon, and drummer Dave Ketchum, along with guitarist Sean Kelly (who joined the band in 2018).
– Universal Music Canada (UMC) has signed Nashville-based, Quebec-born singer-songwriter, Lydia Sutherland, and she is prepping a full-length debut. Earlier indie singles have generated millions of streams. The first single from the album, best friend, comes out on Nov. 18. Streaming links here
– Montreal-based singer/songwriter Claudia Bouvette will perform at the Corona Theatre as part of a double bill with Tyler Shaw on Nov. 18. Expect tunes from her Bonsound album, The Paradise Club, released in May 2022. She has dates soon in Ottawa, Toronto, Belleville and Trois-Rivières. Details here. She will also soon serve as a judge on Zénith, a new musical competition broadcast on lCI Télé next Jan. 
– Waterloo, ON, jazz vocalist Mary-Catherine Pazzano is releasing a second album, Christmas: Live at The Jazz Room,  tomorrow (Nov. 18), and Pazzano has upcoming shows that include Manhattans Jazz Club (Guelph) on Dec. 10 and The Jazz Room (Waterloo) on Dec. 16. More info here
– Toronto Raptors official DJ and producer 4KORNERS recently released a debut album 4KORNERS of the World. He is now partnering with Lemmon Entertainment to launch a new live concert event series Wonderful, which is designed to amplify the voices of BIPOC Canadian artists. It kicks off on Nov. 19 at The Rivoli in Toronto, with guest artists including EverythingOSHauN, Omega Mighty, Temia, Kays, and Xpress aka DJXP. Tix here.
– Hamilton-based indie-pop singer/songwriter Mary Clements recently released her album Come With Me, and she launches it with a sold-out hometown show at The Staircase Theatre tonight (Nov. 17).