FYI
Music News Digest, Nov. 11, 2019
Finn Wolfhard's band Calpurnia (pictured) breaks up, Michelle Shocked comes to Indie Week, and Ringo returns to the road. Also in the news are David Clayton-Thomas, Royskopp, NACC chart, a guitar hotel, The Dead South, Jazzahead, CIMA, and farewell Larry Shelast. With video.
Nov 11, 2019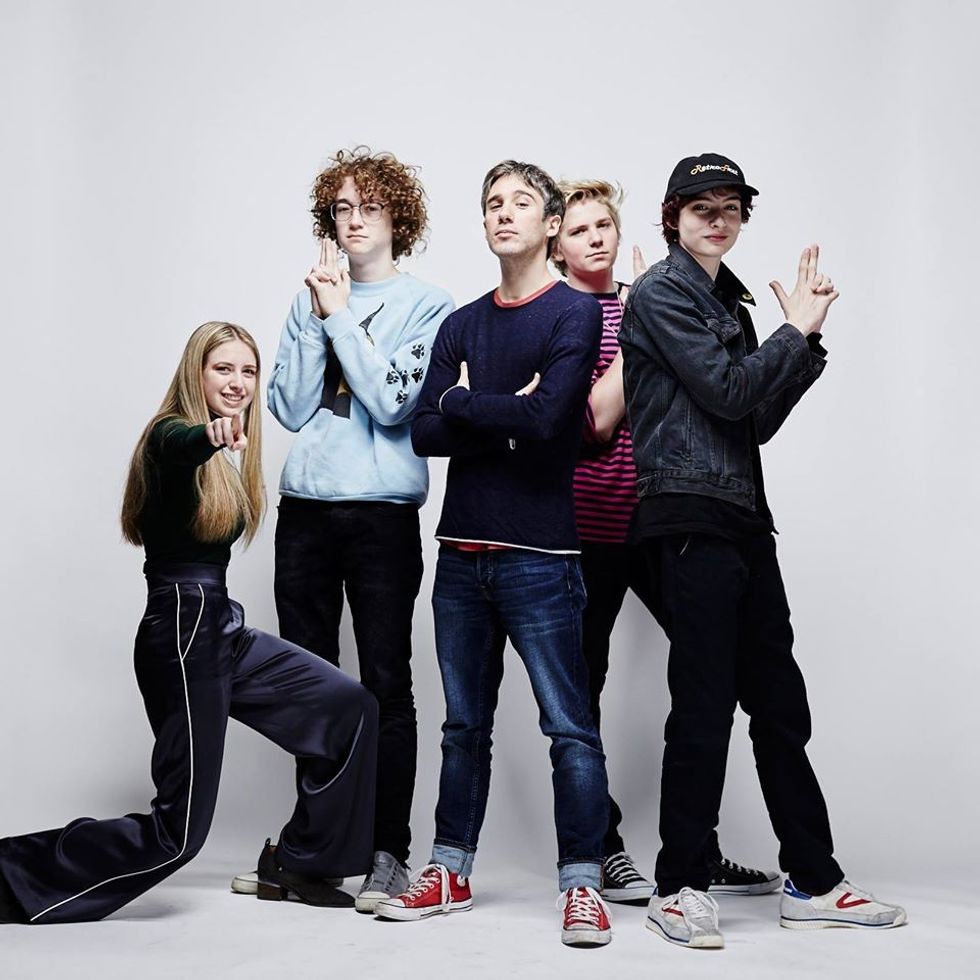 By Kerry Doole
Much-hyped Vancouver indie rock band Calpurnia has announced, via an Instagram post, that it is breaking up. The group had grabbed attention through teenage frontman Finn Wolfhard, a star in the hit TV series, Stranger Things. The post states, "We're all going to be starting fresh chapters in our lives: new projects, new music, new creative ventures, and new experiences to come."
---
Formed in 2017, Calpurnia released a debut EP, Scout, in 2018. 
– David Clayton-Thomas headlines a benefit concert in support of Peacebuilders Canada, Nov.  20, 8 pm at Koerner Hall, in Toronto. The Grammy-winning former Blood, Sweat and Tears frontman will premiere his single, The System, from his upcoming album, Say Somethin' (to be released next March, through True North Records). The System is described as "a commentary on Canada's antiquated juvenile justice system and the failure of criminalizing adolescents." Peacebuilders Canada is a charitable organization providing restorative and public advocacy programs to keep children and adolescents out of the criminal justice system. Tix here.
– Discogs latest Top 30 Most Expensive records chart for the Discogs Marketplace in September show that a limited edition of a Royskopp double-LP Melody A.MI, hand-painted by Banksy, topped the list, fetching US$10,256. Placing second, the Beatles 7" single for "Love Me Do" sold for $9,220. Source: Discogs Database
– Ringo Starr and his All-Starr Band have announced dates for a 2020 North American tour, and it starts at Casino Rama in Orillia, ON, on May 29. The trek features 20 shows in support of Starr's new album, What's My Name, and the band lineup comprises long-time members Steve Lukather, Colin Hay, Warren Ham, Gregg Rolie, Hamish Stuart, and Gregg Bissonette. The tour has The Avett Brothers and Edgar Winter as special guests. Starr has just published another limited edition photo-based book, Another Day In The Life. Source: Genesis Publications
– Toronto'sIndie Week has announced that much-loved US folk artist Michelle Shocked will give a keynote address on Nov. 16 (3 pm, at Thompson Hotel). Entitled Musical Chairs: a Survivor's C.A.S.E. for Artists' Rights Now!, it features her perspective on violations of her consent and a defense of artists' rights. That evening, Shocked performs two shows at Small World Centre. Tix here
– On Nov. 14,  Indie Week presents a showcase of three emerging Indigenous artists at Hugh's Room Live, featuring Kelly Fraser, Matt James, and The Singing Soldiers. James was just recently awarded the Best Country/Americana Alum of the Year at the 19th annual Native American Music Awards.  
– The latest North American College & Community Radio (NACC) Folk chart has a strong Canadian component. Making the Top 10 are albums by Kacy & Clayton (No. 2), Small Glories (8), and Dave Gunning (9).
– Sleeping in a building shaped like a guitar sounds like a fantasy for guitar nerds, but it can now be a reality. After a US $1.5 billion expansion, the just-opened Seminole Hard Rock Hotel & Casino in Hollywood, Florida, features a hotel designed to look like a giant guitar. Hard Rock's signature rock-n-roll memorabilia includes Elvis Presley's motorcycle and Neil Diamond's car, plus outfits worn by Madonna and Rihanna and one of Jimmy Page's guitars. The hotel also allows guests to rent instruments for free. Source: USA Today
– Saskatchewan bluegrass combo The Dead South has been certified gold in Canada for its 2014 breakthrough hit In Hell I'll Be In Good Company. Six Shooter Records presented the group with plaques at a recent Toronto show. The video for the track has racked up 158M views.
To promote the Canada-stand participants at German fest/conference Jazzahead, (on from April 23-26, 2020 in Bremen), CIMA and CQM will coordinate 45 minutes concerts presented during the Clubnight. Until Nov. 27, CIMA is accepting applications from artists interested in participating.  Submit here
RIP
Larry Shelast, a drummer for Jr Gone Wild, died Nov. 6, of an apparent heart attack. Age not given.
The band posted the news on its Facebook page. The post recalls that "in 1991 Jr Gone Wild were in search of a drummer. We placed an ad in the music stores, and Larry Shelast gave us a call. His first show with us was on July 31, 1991, at the Commonwealth Stadium, playing in front of 55,000 people when we played halftime at the Argonauts/Eskimos game.
"From there it was relentless touring and writing and recording... for years. Larry was the missing piece in Jr's quest to fuse punk and country. He made the rest of us the best band we ever were. He loved playing live with Jr Gone Wild (and a significant chunk of Edmontons underground roots scene) for all of you."
After breaking up in 1995, Jr Gone Wild reunited in 2013 and Shelast was featured in that lineup.