FYI
Music News Digest, May 10, 2021
Said The Whale's Taylor Bancroft (pictured) launches a new label, SING! The Toronto Vocal Arts Festival announces its lineup, and the International Indigenous Music Summit will feature a short docs series. Also in the news are Kevin Hearn, Indie Week, CIMA, Strut Entertainment, 840 CFCW, Blinker the Star, The 456, Rickshaw Theatre, D.O.A., Neon Dreams, Fucked Up , and a farewell to Rob Tustin, Nick Kamen, Tawny Kitaen, and Lloyd Price.
May 09, 2021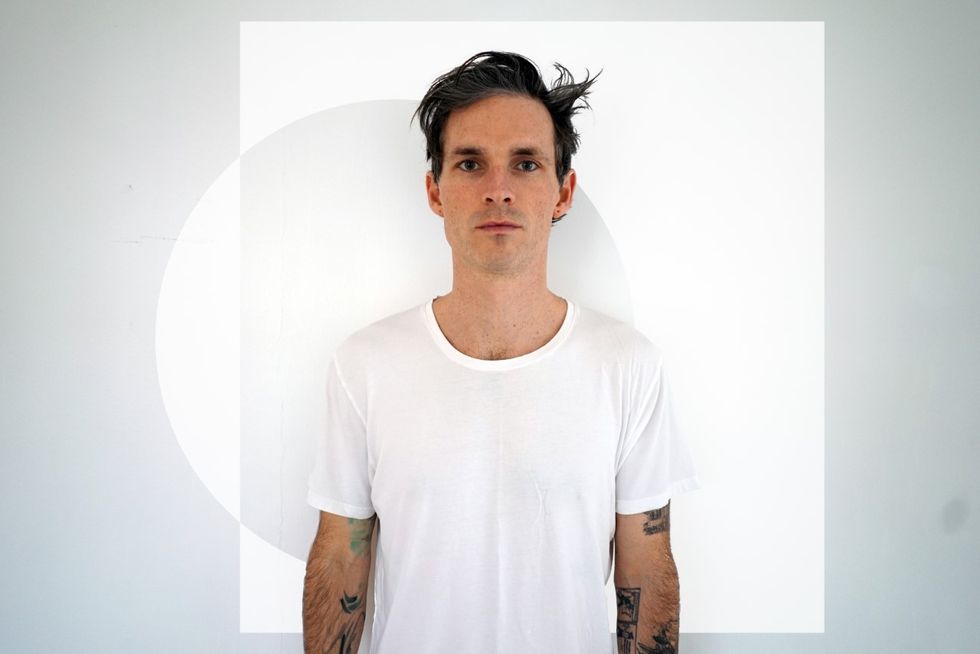 By Kerry Doole
A new Canadian independent record label, Everything Forever, officially launches today (May 10). The imprint, to be distributed by Universal Music Group, is the brainchild of Tyler Bancroft, frontman of Juno-winning rock band Said The Whale and founder of Be Good Artist Management. The label launches with six initial signings, Big Kill, Titus Bank, Micah Erenberg, Mute Choir, shy kids, and Said The Whale. The first release will be a Titus Bank track, I Do Yeah, on May 13. A new Said The Whale album is anticipated in the fall.
---
Everything Forever has also announced a bi-annual grant of $4K (split between two recipients) for young artists (under 21 years old) to access money from the label to help develop their careers. The next deadline for submissions is May 28. Artists can apply here.
– The internationally-praised SING! The Toronto Vocal Arts Festival is celebrating its 10th anniversary with a virtual festival (running May 27 to June 6) that includes more than 20 hours of concerts and workshops. This year's highlights include international performers Rajaton (Finland), Vocal Sampling (Cuba), O-Kai Singers (Taiwan), and M-Pact (US), showcase performers from the Republic of Georgia in the  Global Voices programs, and A cappella groups from all across Canada (the Aca Night in Canada series).
In the Freeplay Friday & Friends series, SING! Artistic Directors Dylan Bell and Suba Sankaran perform their world-renowned a cappella live looping, alongside noted guests including JordanaTalsky, Unity Charity, Alissa Vox Raw, and The Ault Sisters. The fest also includes the first-ever Slaight Music SING! Collegiate A Cappella Competition, showcasing up-and-coming university groups. A cappella luminaries Cadence will receive the Slaight Music SING! Toronto Legacy Award and will be showcased in conversation and performance, hosted by Heather Bambrick. Of note: Toronto music industry veteran Daniel Broome has joined the SING! leadership team as strategic consultant. Fest info and tickets here.
– This June, CIMAwill be organizing our first ever Business Summit. The 2-day event, June 22 and 23,  will provide opportunities for the indie sector to learn more about CIMA and its history, build relationships, share best practices, participate in B2B & much more. The business summit will additionally celebrate innovative and equity-focused Canadian industry professionals who have persisted and brought necessary change in the midst of the Covid-19 pandemic. More details including a full itinerary will be announced soon.
– Leading Canadian Indigenous artists Snotty Nose Rez Kids, Beatrice Deer, Logan Staats, G.R. Gritt, Julian Taylor, Jay Gilday and more are to be featured at the 2021 International Indigenous Music Summit. They are all profiled in the Giiwewizh series, 16 original short docs directed by Canadian Screen Award nominated Sarain Fox that premiere June 8-12. Produced by Jennifer Podemski's Redcloud Studios and shot on the new iPhone 12, the docs feature each creator making their own personal short film from their homelands. Summit registration here.
– Award-winning multi-instrumentalist and Barenaked Ladies keyboardist Kevin Hearn has received major kudos for the documentary film There Are No Fakes, based on Hearn's own compelling experiences in the world of art forgery. It has been nominated for six Canadian Screen Awards, set to be handed out on May 20. A week earlier (on May 14), Hearn releases the original motion picture soundtrack he composed for There Are No Fakes. It will be available on all digital platforms and a limited vinyl edition.
– Indie Week has sets its 2021 dates as Nov. 9-13. The annual hosts keynotes, panel discussions,music + tech, online tools, presentations, B2B and more, with a heavy focus on international connections. Super Earlybird tickets ($20) on sale here until May 25. 
– Toronto-based music, entertainment and lifestyle agency Strut Entertainment has announced its new marketing division to provide enhanced services for emerging and established music artists, entertainment talent and businesses. Ashley Sperling has been named Director of Marketing and Brand Partnerships.
– Rock songsmith/producer/auteur Jordon Zadorozny informs us that his Blinker the Star project releases a new album, Arista,  on June 25 with one more advance single coming prior. The full-length features hits made famous by Whitney Houston, ZZ Top, Madonna, Solange, and more. Here's the first single, a cover of a song by Land of Talk.
– Highly-regarded singer/songwriter NLX (Natasha Alexandra) divides her time between her Hamilton hometown and NYC. The distance between the cities has inspired the name of her new project, The 456 (as in 456 miles). This is a collaboration with her co-writer, David Wolfert, who has written for and worked with the likes of Dolly Parton, Barbara Streisand, Whitney Houston. A debut The 456 album, Simple Songs, releases on May 28.
– What began as a fun conversation on Alberta's country station 840 CFCW about how to write a song and get it recorded turned into a donation of $10K from the Canadian Country community toward The Unison Fund, Canada's music industry charity. The station's Greg Shannon & Stella Stevens corralled Troy Kokol and Joni Delaurier of Scarlett Butler, and jointly wrote pandemic ditty Looking for a Lockdown with You. Country stars Michelle Wright, Aaron Goodvin, and Duane Steele, and Amber Marshall of CBC's Heartland went into the recording studio to cut the track, donating their time and talent, and Bandcamp sales have brought in the hefty sum. Fans can visit Bandcamp to download the song for $5 here. 
– Vancouver music venue The Rickshaw Theatre has announced a mix of live-streams and in-person (hopefully) post-pandemic shows on its sked. BC punk legends D.O.A. have a live-stream concert show sponsored by Kinaxis in partnership with Canadian LiveMusic Association, available on demand via Facebook, June 4-6. As part of the Westward Music Festival, Chad VanGaalen and Gold & Youth play a live show at The Rickshaw on Sept. 11. Ukrainian metal band Junjer are booked alongside Suicide Silence and All Hail The Yeti for  an Oct. 23 show, with Swiss/British duo, Lebanon Hanover, slated for Feb. 8, 2022. Tickets and info here.
– Halifax pop duo Neon Dreams has been playing shows in South Africa, a hot new market for the band. Fans here can catch a charity live-streamed show (to benefit The Justice Desk) via Sessions on May 28. Tix here
– The Art Gallery of Hamilton and Zula Music & Arts Collective Hamilton have teamed up to present Something Else, a free Zoom live-stream on May 13 (7-8 pm ET). The interactive Zoom session is led by Imaginary Percussion Ensemble (Germaine Liu, Joe Sorbara, and Mark Zurawinski ) and trumpeter Lina Allemano. Register here.  
– Toronto hardcore band Fucked Up has just released a 26-minute long new track, Act Four, taken from an upcoming double album, Year of the Horse, planned for an Aug. release. The album is to feature Matt Berninger of The National, Julien Baker, Tuka Mohammed, and many others.
RIP
Rob (Robert Stanley) Tustin, a veteran Toronto booking agent, died on May 3. His age and cause of death has not been reported.
Tustin was VP at Entertainment Centre Agency from 1985-92, then worked as GM of Music Group US/CAN from 1996-2021.
Wolf Hassel (Sheriff, Frozen Ghost) paid tribute on Facebook, recalling that "Robbie was Sheriff's first booking agent in 1979. In those early years there was a lot of planning, strategy meetings, playing the northern circuits, and developing followings, and Robbie was central to those early beginnings. He had a deep passion for the music, the industry and the people. He was always positive and upbeat."
Tustin's death notice in The Toronto Star noted that "he had an enthusiasm for the live entertainment business like no one else and thrived on making connections with others in the business." It added that "when we can, we will have a Celebration of Life for Rob. In lieu of flowers, please consider making a donation to a charity of your choice in his honour."
International
– Nick (Ivor Neville) Kamen, the British model and singer who appeared in a famous 1985 Levi's commercial, died on May 4, age 59, after a long illness.
Born in Essex, southeastern England, Kamen catapulted to fame when he appeared on the cover of The Face magazine in 1984, wearing lipstick, aviator glasses and a ski hat.
He became a global sex symbol the following year, when he stripped down to his boxers in the memorable 1985 Levi's 501 commercial, soundtracked by Marvin Gaye's I Heard It Through The Grapevine.
After parlaying his popularity into a music career, Kamen collaborated with Madonna on the 1986 record Each Time You Break My Heart. The track, from his eponymous debut album, was co-written by Madonna and Stephen Bray, and featured Madonna's backing vocals. It peaked at number 5 in the U.K. singles chart.
Kamen's friend and fellow singer Boy George led the tributes on social media, sharing a photo of the pair together on Instagram. "RIP to the most beautiful and sweetest man Nick Kamen!" he wrote. Duran Duran bassist John Taylor described him as "one of the loveliest and gentlest men I ever met," and shared an old picture of late star. Sources: CNN, Wikipedia
– Tawny (Julie E.) Kitaen, the model and actress who appeared in a string of famed Whitesnake music videos, died on May 7, age 59. No cause of death was provided.
Kitaen co-starred in the 1984 Tom Hanks comedy Bachelor Party and scored a number of TV roles in series like Married… With Children and Seinfeld, but hard rock fans best remember her music video appearances.
She starred in four Whitesnake videos, beginning with the No. 1 hit Here I Go Again in 1987, followed by Is this Love, Still of the Night, and The Deeper the Love. She married the band's singer, David Coverdale in 1989, and the couple divorced in 1991.
Prior to the Whitesnake videos, Kitaen was photographed for the cover of Ratt's 1984 debut album Out of the Cellar and appeared in the video for the band's song "Back for More." Kitaen also dated Ratt guitarist Robbin Crosby. Sources: Rolling Stone, Ultimate Classic Rock
– Lloyd Price, the '50s R&B vocalist and Rock Hall of Famer whose early singles were among the first to attract attention from the early rock 'n' roll audience, died on May 6, age 88.
The New Orleans-born singer burst onto the national scene in 1952 with his first single, the self-penned Lawdy Miss Clawdy, for the L.A.-based label Specialty Records. Bearing the distinctive Crescent City "stroll" rhythm, it leaped to No. 1 on the national R&B chart.
The hit broke new ground with white listeners who previously had ignored black music.
At least one important rock 'n' roll performer was paying close attention to what Price was up to: At his second recording session for RCA Records in 1956, Elvis Presley recorded a fierce cover of Lawdy Miss Clawdy.
Four more top-five R&B singles succeeded that initial hit, but Price's career screeched to a halt when he was drafted in 1953. Upon his return from the Army, he discovered that in his absence Specialty had devoted its attentions to a wild piano-pounding singer from Georgia: Little Richard.
 Price then founded his own label, KRC Records, which quickly had a hit with his self-authored ballad Just Because. Distributed by ABC-Paramount Records, it reached No. 3 on the R&B side in 1957, leading to a contract with the major.
in 1958, Stagger Lee, Price's adaptation of an antique folk song, became a crossover smash, reaching No. 1 on both the pop and R&B rolls.
Seven other 45s – including the chart-toppers Personality (which inspired Price's professional nickname Mr. Personality) and I'm Gonna Get Married, from 1959 – reached the R&B top 10 through 1960. The modern soul sound displaced Price, but he continued to record through the '60s on his own Double L and Turntable imprints.
Price resided in Nigeria for a decade, and in 1974 he served as a promoter of a three-day music festival in Kinshasa, Zaire, tied to the Muhammad Ali-George Foreman heavyweight championship fight there. Price later worked with Don King, a close friend who also promoted the Zaire fight, on "the Thrilla in Manila," the 1975 bout between Ali and Joe Frazier in the Phillipines.
Beyond his '60s move into independent record-making, Price also took on live venue interests: In 1968, he purchased the famed New York venue Birdland from notorious record industry mogul Morris Levy.
In 1998, Price was inducted into the Rock and Roll Hall of Fame, Though Price's profile lowered later in life, he maintained a touring schedule into his 80s, operated his own studio near his home in New York's Westchester County and published an autobiography, "sumdumhonky," in 2015. He issued a new album, This is Rock and Roll, in 2017.
In later years, Price also diversified into other lines of work, building low-income housing, and marketing a line of Southern soul food. Source: Variety