FYI
Music News Digest, March 9, 2020
Brett Kissel (pictured) is playing a tornado relief concert, SXSW falls victim to the coronavirus, and Justin Bieber downscales his tour. Also in the news are Pearl Jam, Skye Wallace, VSO, Zoe Sky Jordan, CIMA, Music BC, Logan and Nathan, Great Lake Swimmers, Picastro, Contact East 2020, and farewell Laura Smith and McCoy Tyner.
Mar 09, 2020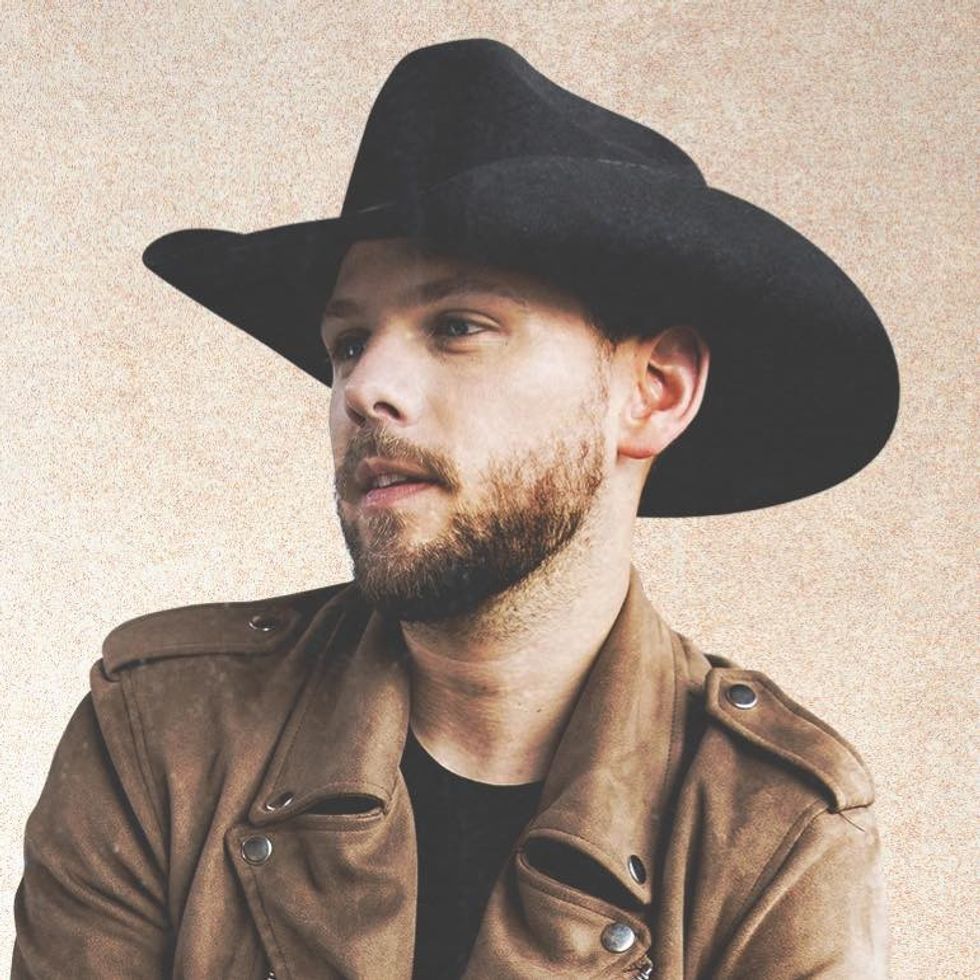 By Kerry Doole
At a press conference Friday afternoon in Austin, city officials declared a "local disaster" and ordered the cancellation of SXSW due to public-health concerns connected to the Coronavirus pandemic. This marks the first time in 34 years that the festival will not take place. The decision came in the wake of many participants dropping out, including major labels and top corporate sponsors. Read the festival's statement on the issue here. SXSW has admitted it does not have insurance to cover the situation.
---
– Canadian country star Brett Kissel is playing a relief concert in Edmonton to help those affected by a tornado that ripped through Nashville last week. The show is on March 11, at the Station on Jasper, and all proceeds from the $60 tickets go toward the Community Foundation of Middle Tennessee's tornado relief efforts. The Alberta-raised Kissel has lived in Music City since 2012. Source: CP
– Variety reports that eight dates on Justin Bieber's 45-date stadium tour in support of his new album Changes have just been scaled down to arena appearances. The eight arenas posted notices on Twitter telling fans that the show has been moved to their venue from a nearby stadium due to "unforeseen circumstances." Soft ticket sales have been partly blamed on the coronavirus scare.
– Rock & Roll Hall of Fame band Pearl Jam releases Gigaton, its first studio album in seven years, on March 27. Two days earlier, a listening party event for the album hits a select handful of Canadian theatres on March 25, for one night only. Details and tickets here
– Feisty Toronto-based folk-rocker Skye Wallace has earned rave reviews for her last two albums, 2016's Something Wicked and last year's self-titled release, and last week it was announced she has signed to Six Shooter. One to watch.
– The Vancouver Symphony Orchestra has announced its 2020-21 season, an eclectic one. It features such classical stars as cellist Mischa Maisky, violinists Itzhak Perlman and James Ehnes, and soprano Measha Brueggergosman alongside visits from Stewart Copeland, in an evening of music by the Police and Paul Shaffer in Symphony. MahlerFest and the eighth annual VSO New Music Festival also happen in 2021. Full lineup and subscription info here. Source: Georgia Straight
– Toronto raised, Nashville-based, indie-pop singer-songwriter Zoe Sky Jordan certainly has strong musical genes, as the daughter of Amy Sky and Marc Jordan,. She is releasing a new EP, Scenes From the Infinity, launching it with a full band show at Toronto's Baby G on March 13. 
– CIMA is partnering with Music BC for the upcoming Meet the Managers Lunch & Learn session, March 21, in Victoria, at KWENCH (2031 Store St). Attendees are provided with a catered lunch and the opportunity to hear BC's top artist managers as they discuss touring, booking, and international showcasing. Lunch is followed by an Industry Panel entitled How To Become an Export Expert. Register here
– Vancouver-based roots duo Logan and Nathan release a new album, The Happening, on April 24 on Fallen Tree Records. A new single from it, Where Do We Go, features Cree hip-hop artist Rex Smallboy, and is now out. Listen here
– To coincide with their upcoming European tour (March 31 to April 19), Toronto-based singer-songwriters Tony Dekker (Great Lake Swimmers) and Liz Hysen (Picastro) have also teamed up to release a split 7" single featuring the new tracks Getting To The Heart Of It (GLS) and Where Are You + Thursday (Picastro). The physical release by Harbour Songs comprises a 45 RPM vinyl record pressed to translucent purple vinyl and available at the shows, while the digital version is now out via (weewerk). The single follows on the heels of the latest Great Lake Swimmers release, The Waves, The Wake (Acoustic), and Picastro's Exit, which features guest vocals by Dekker.
– March 27 is the deadline for submissions for Contact East 2020, taking place Sept. 24-27 in Moncton, NB. Contact East is Atlantic Canada's premier performing arts booking, showcasing and professional development conference, bringing together over 200 presenters, agents, managers and artists from around the world. Click HERE to submit.
Obits
Laura Smith, an acclaimed East Coast folk singer/songwriter, died on March 7, of pancreatic cancer. Age 67.
Her passing was reported on the GoFundMe page set up to assist her with healthcare costs. Friend and fundraiser organizer Ross MacDonald reported Smith passed away peacefully at her home, "surrounded by love, joy, music and compassion from her family of friends in Mahone Bay."
The GoFundMe campaign started by MacDonald raised $45K, nearly twice its $25K goal, and Smith's musical peers across the country had expressed their affection and support.
On Feb. 28, Hugh's Room Live in Toronto hosted a tribute to Smith, Celebrating An Icon, featuring Paul Mills, Tony McManus, Grit Laskin, Tannis Slimmon, Allison Lupton, Eve Goldberg, David Woodhead, John Sheard, and Lenny & Wendy Solomon.
An all-star tribute concert entitled My Bonny: Celebrating the Music of Laura Smith, at Casino Nova Scotia's Schooner Showroom in Halifax on March 29, will go ahead as scheduled, with a lineup that includes Heather Rankin, Bruce Guthro, Lennie Gallant, Lucy MacNeil, Myles Goodwyn and more. The concert sold out instantly.
Myles Goodwyn posted on FB that "I never met Laura Smith. I was hoping to March 29 but that's not gonna happen, at least not physically. Spiritually, that's another matter...  With this invite to perform, I quickly discovered that she was a talented singer and prolific songwriter. And I realized that she was loved and respected by all that knew her.  It will be a joyous evening filled with music, stories and more than a few tears."
Born and raised in London, Ontario, Smith made her debut in area coffeehouses. She moved to Toronto in 1975 and in 1984 she moved to Cape Breton.
Smith released her debut album, Elemental, through CBC Variety Recordings in 1989.  Her second album, B'tween the Earth and My Soul (1994), brought her national acclaim and earned her two East Coast Music Awards (Female Artist, Album of the Year) and two Juno nominations for Best New Solo Artist and Best Roots and Traditional Album. In 1997, she was awarded a Gemini Award for Best Performance in a Performing Arts Program or Series.
Her 1995 single Shade of Your Love was one of the year's biggest hits on adult contemporary radio stations in Canada. An adaptation of the Scottish folk song My Bonnie Lies over the Ocean which she entitled My Bonny became one of her most popular songs, and she recorded a version of this with The Chieftains on their album Fire in the Kitchen.
In 2003, Smith was given a DHumL from Mount Saint Vincent University for her songwriting.
She continued to work through the 2000s, including two seasons on stage in Prince Edward Island in the role of Marilla in the musical Anne & Gilbert at the Victoria Playhouse in Victoria-by-the-Sea and the Jubilee Theatre in Summerside respectively.
Her career was later hampered by debilitating accidents and a resulting dependence on painkillers. Smith completed her first recording in sixteen years, Everything Is Moving, in 2013, released by Borealis Records 
MacDonald stated that plans for a memorial and wake will be announced shortly. Sources: Chronicle-Herald, Wikipedia
McCoy Tyner, a famed US jazz pianist, and longtime member of John Coltrane's quartet, died on March 6.  He was 81. No cause of death given.
Tyner began studying the piano at the age of 13. He joined the John Coltrane quartet in 1960, at 21.
He proceeded to play on Coltrane's hit album My Favorite Things the following year. The band toured for the next few years, recording more albums, while Tyner also appeared on a number of other records from Blue Note.
He left the group in 1965 and produced a number of other albums before recording with other jazz trios for the next few decades, working with artists like Sonny Rollins and Stanley Clarke. He also made dozens of acclaimed and oft groundbreaking solo records, including Revelations in 1988.
Tyner was a 2002 NEA Jazz Master and a five-time Grammy winner — most recently in 2004 for his album Illuminations. Tyner's final album was a piano recital, Solo: Live From SanFrancisco, released in 2009.
Look for a tribute to Tyner by FYI's Bill King later this week. Sources: The Guardian, NPR