FYI
Music News Digest, March 1, 2019
The Junos run back to Saskatoon, The Dirty Nil (pictured) join Canadian Blast at SXSW, and competing bids for Universal Music. Also in the news are Bryan Adams, Facebook, Emm Gryner, Justin West, Talking Stick, Music Manitoba, The Barr Brothers, Paul Reddick, Music Nova Scotia, Darryl Hurs, Michael Jerome Browne, Blues Hall of Fame, MusicOntario and farewell Ross Lowell. Videos added for your enjoyment.
Mar 01, 2019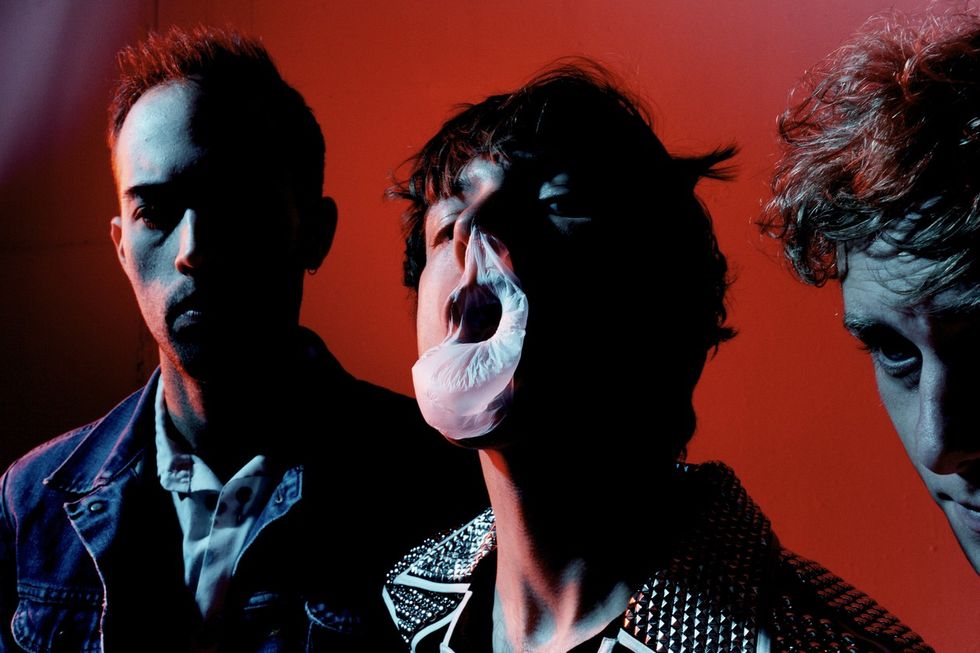 By Kerry Doole
The Canadian Academy of Recording Arts and Sciences (CARAS) has announced that the Juno Awards are heading back to Saskatchewan in 2020. Juno Week festivities begin on March 9, culminating with the 49th annual Juno Awards broadcast live on CBC from the SaskTel Centre on Sunday, March 15, 2020. Saskatoon previously held the event in 2007 when Nelly Furtado served as host.
---
– The Canadian Blast BBQ is returning to Austin, TX as the kickoff for Music Export Canada's mission at SXSW, on March 13 at a new location – The Bungalow (92 Rainey St, Austin). The afternoon BBQ is open to all SXSW badge holders and features performances from Goodbye Honolulu, Hillsburn, Kai Exos, Liza, Melanie Brulée, Soran, Tallies and The Dirty Nil. That evening, Canada House will be taken over by an official SXSW showcase hosted by Dine Alone Records. On March 14 at The Bungalow, BreakOut West presents eight Canadian acts: Altameda, Art D'Ecco, Close Talker, Dead Soft, Living Hour, Taylor Janzen, The Small Glories and Tunic. Arts & Crafts hosts a showcase in the evening.
– Reuters reports that US buyout fund KKR and China's Tencent Music Entertainment Group are exploring rival bids for up to half of Vivendi's Universal Music division, a deal potentially worth up 20 billion euros ($22.73 billion US). French tycoon Vincent Bollore, who controls Vivendi with a 25 percent stake, is in the process of selecting banks to oversee a partial sale of Universal Music Group (UMG), two sources familiar with the matter said. Informal discussions with potential bidders are underway as banks are trying to gauge appetite for the unit. UMG is the world's biggest music label ahead of Sony Music Entertainment and Warner Music and is home to artists such as Lady Gaga, Taylor Swift, Drake, Bryan Adams and Kendrick Lamar.
– Facebook is launching a 'Fan Subscription' feature where creators will be able to charge fans for access to some of their content. Terms of the deals that creators will be expected to sign have been disclosed in a document leaked to TechCrunch. According to the doc, Facebook will take up to 30% of the revenues once the feature is up and running while taking a "non-exclusive, transferable, sub-licensable, royalty-free, worldwide license to use" 
– Bryan Adams' new album, Shine a Light, comes out  today (March 1). "This album was made at the same time I was making the Broadway musical Pretty Woman," Adams told Toronto's CityNews. "So in between the moments I had working on the musical I was shelving ideas for this project, I did it in my spare time." Featured on a songwriting collaboration is Ed Sheeran.
– Juno Stories from the Studio is a panel discussion to be held in London, ON, on March 16, at Fanshawe College. Hosted by Emm Gryner, it features well-known Canadian music engineers and producers discussing the studio sessions that have produced some of Canada's best-known songs. Panelists include Eric Ratz, Greg Wells, Robbie Lackritz, Shawn Everett, Steve Bays, and Thomas D'Arcy. Proceeds support MusiCounts. Tix here
– The Worldwide Independent Network (WIN) has announced Justin West of Secret City Records is appointed the newly elected chair. In West's new role, he will lead the network's operations, stepping up from his previous role as Director of Legal and Business Affairs. WIN's board is made up of directors of independent music companies and associations in all key markets around the world. A CIMA and FACTOR board member, West is the president of Secret City Records and Secret City Publishing, both of which he founded in 2006 in Montreal. Source: CIMA
– Manitoba Music's Indigenous Music Development Program (IMDP) has just launched a new video series called Talking Stick. The pilot project will feature live performances of original new music by First Nation, Metis, and Inuit artists along with on-camera mini interviews available online at indigenousmusic.ca. Produced with Kejic Productions, a Winnipeg-based company owned and operated by Cree/Ojibway producer and director Erica Daniels, Talking Stick was filmed at Urban Shaman in the heart of Winnipeg's Exchange District. Artists to be covered include The Bloodshots, Mitchell Mozdzen, Eternal Now, and JC Campbell.
– Acclaimed Montreal rock band The Barr Brothers have started an ambitious three nights stand at Toronto's Mod Club, showcasing a different album each night. Last night (Feb. 28), it was The Barr Brothers, with Sleeping Operator reprised tonight (Friday) and Queens Of The Breakers tomorrow.
– With 100% funding support from FACTOR, Music Nova Scotia presents a full day of training and showcasing activities celebrating International Women's Day on March 8. A full day of programming that will include a safer spaces workshop, educational sessions, a mentorship cafe, and will culminate with two live shows. More info and RSVP links here
– Pee Wee Crayton, Moe Asch, and Booker T. & the MG's join Aretha Franklin, Count Basie, and Ida Cox in The Blues Foundation's 40th Blues Hall of Fame induction class, which also honors historic recordings by Muddy Waters, Ray Charles, B.B. King, Bessie Smith and Elmore James. The ceremony will be held at the Halloran Centre in Memphis on May 8.
– On March 21, Hugh's Room Live in Toronto hosts a fundraiser for cancer featuring music by bluesman Paul Reddick. The event is presented by Celia Chandler, in honour of her late husband, Jack Sikorski. Chandler has already raised $7K towards the Rexall OneWalk to Conquer Cancer, and has a $10K target.
– CD Baby is expanding into the Asia Pacific with the launch of a new office in Singapore. The company has also made various new appointments in Latin America, the UK and EU and Canada. Darryl Hurs is CD Baby's new Canadian representative, based in Toronto. He started Indie Week Canada almost two decades ago. Source: MBW
– Three-time Canadian Folk Music Award winner Michael Jerome Browne has just released a new album, That's Where It's At! , on Borealis, featuring vocal guests Harrison Kennedy, Roxanne Potvin and Eric Bibb. Browne has begun national touring, with dates in Montreal, Ottawa and BC upcoming.
– MusicOntario and The Bout @ The Hideout in Toronto are presenting a series of panels designed to assist emerging bands and artists with some of the tools they will need to build their careers in the music biz. The March 28 topic is Festivals & Conferences: Perfecting the art of networking, showcasing and selling yourself. Speakers TBA. Free tickets here
RIP
Ross Lowell, the man who invented gaffer tape in 1959, died in January at the age of 92.
He was an Oscar winner whose inventions kept movie sets, lighting equipment and cables together and helped actors find their marks onstage.
As a filmmaker, he shot the Oscar-winning short film A Year Toward Tomorrow (1966); On the Trail of the Iguana (1964), about the making of John Huston's The Night of the Iguana,  the Charlton Heston-narrated While I Run This Race (1967), a promotional film for John Boorman's 1967 film noir classic Point Blank; and Operation Dirty Dozen, a look inside Robert Aldrich's famed war drama. Sources: Ultimate Classic Rock, Hollywood Reporter