FYI
Music News Digest, June 24, 2021
Jhyve (pictured) wins CBC Music's Searchlight 2021 contest, new MVP Project recipients are announced, and the debut of Music Pro Summit. Also in the news are Kardinal Offishall, Free the City, SSIF, Bahamas, Music PEI, Alicia Toner, Rêve, Jeffery Straker, and farewell Jeanne Lamon and Jim Bessman.
Jun 24, 2021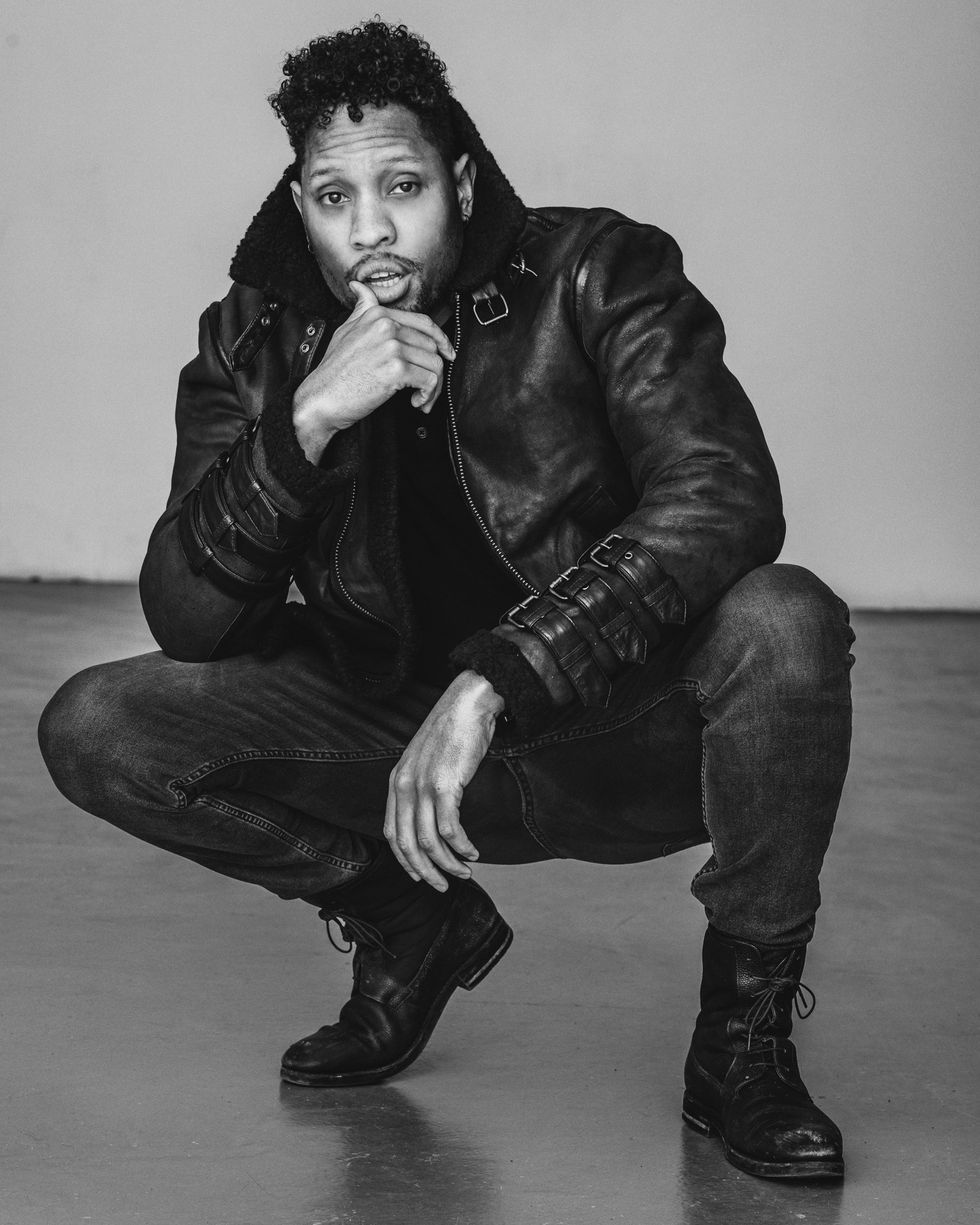 By Kerry Doole
Scarborough, Ontario-based R&B artist Jhyve is the grand prize winner of CBC Music's Toyota Searchlight 2021 contest, cited for the song Down from his 2020 album Rapture. The four runners-up are Elyse Saunders, Michaela Slinger, RIELL, and The Royal Foundry. 725,000 votes were cast by the public. Jhyve's self-produced independent release has earned him almost 2M streams to date and, as part of the grand prize, he will benefit from the Allan Slaight Juno Master Class talent development program, receive a residency at Calgary's NMC, a Play MPE distribution deal, $5K towards the purchase of musical equipment, and recording time courtesy of Toyota Canada. More details here.
---
–  RBC and the Academy of Canadian Cinema & Television have announced 11 grant recipients for the sixth round of the MVP Project, program supporting emerging Canadian musicians and filmmakers. A joint initiative between the RBC bank and the Prism Prize, the Project has awarded 64 grants (ranging from $5K to $15K) to artists over the years to support the making of 31 music videos. Eligible emerging recording artists and filmmakers can apply for Round 7, which opens on Oct. 1 here.
– The folks behind the Indie Week festival and conference have announced the launch of a new online event dubbed Music Pro Summit (MPS) that runs Sept. 8-11, According to IW founder Darryl Hurs, "the summit will focus on the future and new business models where tech and culture collide." Keynotes, panels and workshops are to be featured, and Early bird tickets are available here.
– Rapper/record label exec Kardinal Offishall has produced a new concert event entitled Free the City, ready to roll at Toronto's CityView Drive-In on June 30. Hosted by Mark Strong (the voice of the Toronto Raptors), and supported by RX Music and Slaight Music, the night will include participation from such noted entertainers, DJs and celebrities as Dave Chappelle, Notifi, Michael Che (SNL), Donnell Rawlings, Glenn Lewis, Karl Wolf, Shantel May, Michie Mee, Swaggerite, Dr. Jay de Soca Prince, Jester, Blessed, Agile, and many more. All profits from Free The City will be split up amongst the performers and deejays-most of whom have not had the opportunity to work in well over a year. Ticket info here.
– Potential inclement weather forced the postponement of the Summer Solstice Indigenous Festival's closing event on Monday for National Indigenous People's Day. It has been rescheduled for June 29, 7-11 pm EDT, streamed live on SSIF's Facebook and YouTube. 
– A recent Juno winner, singer/songwriter Bahamas (Afie Jurvanen) has announced details of his 37-city-North American Still Sad tour, supporting his fifth full-length album, Sad Hunk, now on track to be his fifth consecutive release to receive more than 100M streams. Tix on sale here. Bahamas was featured last week alongside Eric Clapton's rhythm section on the final episode of his popular YouTube series Live To Tape.
– Music PEI plans to host a workshop series aimed at strengthening engagement with the local Indigenous music community. The series will be presented at both Lennox Island and Abegweit First Nations communities during Winter 2021/2022. More info here. 
In other Music PEI news, the trade org, with the support of Innovation PEI, is creating the $75K Digital Performance Creation Fund (DPCF). Designed to create digital live performance content to be used for Showcase and Online Performance opportunities, it will provide up to $1.5K to eligible artists. Info here.
–  East Coast singer/songwriter Alicia Toner has announced the releases her second album, Joan, tomorrow (June 25). Described as a deeply personal record, it was co-produced by Stuart Cameron and Peter Fusco, formerly bandmates in roots-rock band The Heartbroken. Toner's debut album, I Learned the Hard Way, earned her Music PEI's SOCAN Songwriter of the Year Award.
– Montreal born, Toronto-based artist Rêve made her major label debut this week with her first single, Still Dancing, out via Universal Music Canada, 31 East, and Astralwerks. Rêve is co-signed to 31 East, the label of Montreal production duo Banx & Ranx (Dua Lipa, Sia, Sean Paul) and UMC. She first grabbed attention via TikTok, attracting over 50K fans there. 
– Singer/songwriter Jeffery Straker has just premiered a video for his new single, Ready to be Brave. The song is from his recent album, Just Before Sunrise, and was inspired by his time spent as an artist-in-residence at a summer camp for LGBTQ2+ youth. 
RIP
– Jeanne Lamon, the esteemed early music violinist and "period music pioneer" who spent 33 years leading Toronto's Tafelmusik Baroque Orchestra, died on June 20, at the age of 71, of cancer. 
Lamon died in Victoria, BC., where she had moved with her partner, cellist Christina Mahler, after retiring as music director of Tafelmusik.  Before moving to Victoria from Toronto, Lamon was Artistic Director of the Health Arts Society of Ontario, an organization dedicated to providing seniors in long-term care and retirement homes with quality concerts.
"Lamon's inspired leadership, passionate dedication to artist training, and commitment to the values of collaboration, inclusion and artistic excellence shaped Tafelmusik over the course of her remarkable tenure from 1981 to 2014," said a statement released by Tafelmusik. "Under Lamon's guidance, Tafelmusik built an enviable reputation as 'one of the world's top baroque orchestras,' growing from its modest beginnings to the cutting-edge period ensemble it is today."
In a profile of Lamon in 2014, Toronto Star writer Trish Crawford described her as "a towering presence in the world of baroque music and Toronto's classical scene."
Born and raised in New York state, Lamon attended Brandeis University, where she earned a bachelor of arts in music at Brandeis University. She began to specialize in baroque violin in the early 1970s, and was a concertmaster for period orchestras in both Europe and North America from 1972 to 1981. After a couple of guest appearances with Tafelmusik, Lamon was invited to Toronto by the orchestra's founders, Kenneth Solway and Susan Graves.
The Toronto Star reports that "At the time the orchestra was a small chamber ensemble. Lamon spent the next three decades turning it into a highly respected period music powerhouse that travelled the world, recorded dozens of records, formed its own production company and established an academy to train young baroque musicians."
Tributes quickly poured in on social media upon news of her death. Johannes Debus, music director of the Canadian Opera Company, said Lamon had "artistic excellence paired with infectious joy, palpable energy, luminous presence and an irresistible pioneering spirit: What an inspiration! I bow in gratitude and awe."
"Her creative force will remain a central influence on the fabric of our music community & for music lovers everywhere," the Toronto Symphony Orchestra tweeted.
Tricia Baldwin, Tafelmusik's former managing director, said Lamon always made sure everyone participated in decisions. "She asks everyone, 'what do we need to do?' Everyone owns the process."
Lamon was named music director emerita of Tafelmusik when she retired. "She remains and will always be an integral part of our wonderful organization because we are the fruit of her tireless passion and tenacity," current music director Elisa Citterio said in a statement. "We are heartbroken to have lost her, but the memory of her smile, laughter and unbridled creativity will console and uplift us. Jeanne lives on in our music and every note that Tafelmusik plays will be dedicated to her memory."
Tafelmusik will announce plans for a special tribute to Lamon in the coming weeks. Sources: Toronto Star, Ludwig Van
International
– Jim Bessman, a music journalist whose work appeared in Billboard for more than a quarter-century, as well as in Cashbox and Variety, died on June 22, at age 68 in New York City. The cause of death was an aneurysm. Bessman had been diagnosed with Covid back in December.
Variety's Roy Trakin writes that "Beyond the byline, Bessman may be best known within the writing community for his 30-year friendship with Bob Merlis, former Warner Bros. Records publicity head, who annually threw a Bessman Bash at his L.A. home, flying Bessman in from New York for the occasion. Among the many who showed up to pay tribute to Jim over the years were Jonathan Richman, David Mamet, Phil Spector, ZZ Top's Billy Gibbons, Rosanne Cash and Carlene Carter."
Born in Milwaukee, Bessman dropped out of high school to write for the local alternative weekly in the '70s and early '80s, and serving as a stringer for Variety at the time. Bessman moved to New York in the early '80s, where he worked for Cashbox, then Billboard, writing a songwriting and music publishing column after being hired by the the late Timothy White. As a freelancer, he also wrote for Spin and started his own website blog, CenterlineNews.com.
Bessman also covered the Songwriters Hall of Fame induction ceremony for the organization's in-house publication. Among his other writing credits were two books, The Ramones — An American Band, and John Mellencamp — The Concert at Walter Reed, and the liner notes for 80 CDs.
Veteran Toronto-based music journalist Larry LeBlanc, senior writer and columnist with CelebrityAccess, offered this tribute: "I'm just gutted by the passing this week of Jim Bessman who I worked with for nearly a decade at Billboard and when I left in 2007 we stayed with and saw each other each year in NYC. He knew more about American music than anybody I know. I remember 20 years ago being in Savoy's Music Centre in Eunice, Louisiana, talking to owners Marc and Ann Savoy, and when I mentioned I was a music trade journalist, Ann said, 'Well, you must know Jim Bessman.' Anybody working in the Americana genre or working in a music trade journalism knew Jim Bessman. He was simply the best." Sources: Variety, Billboard, Larry LeBlanc.