FYI
Music News Digest, Jan 31, 2022
Nice Horse and Dan Davidson (pictured) head Country Music Alberta Awards nominees, MVP Labs is launched, and more Canadian artists are abandoning Spotify. Also in the news are ScreenxScreen, Brian Hetherman, Terry Sawchuk, Carson Janik, BadBadNotGood, Music Nova Scotia, Hillside Festival, NMC, Colin Clarke, Oscar Peterson Program, Director X, Begonia, Alex Patton, Beyries, and farewell Andy Ross.
Jan 30, 2022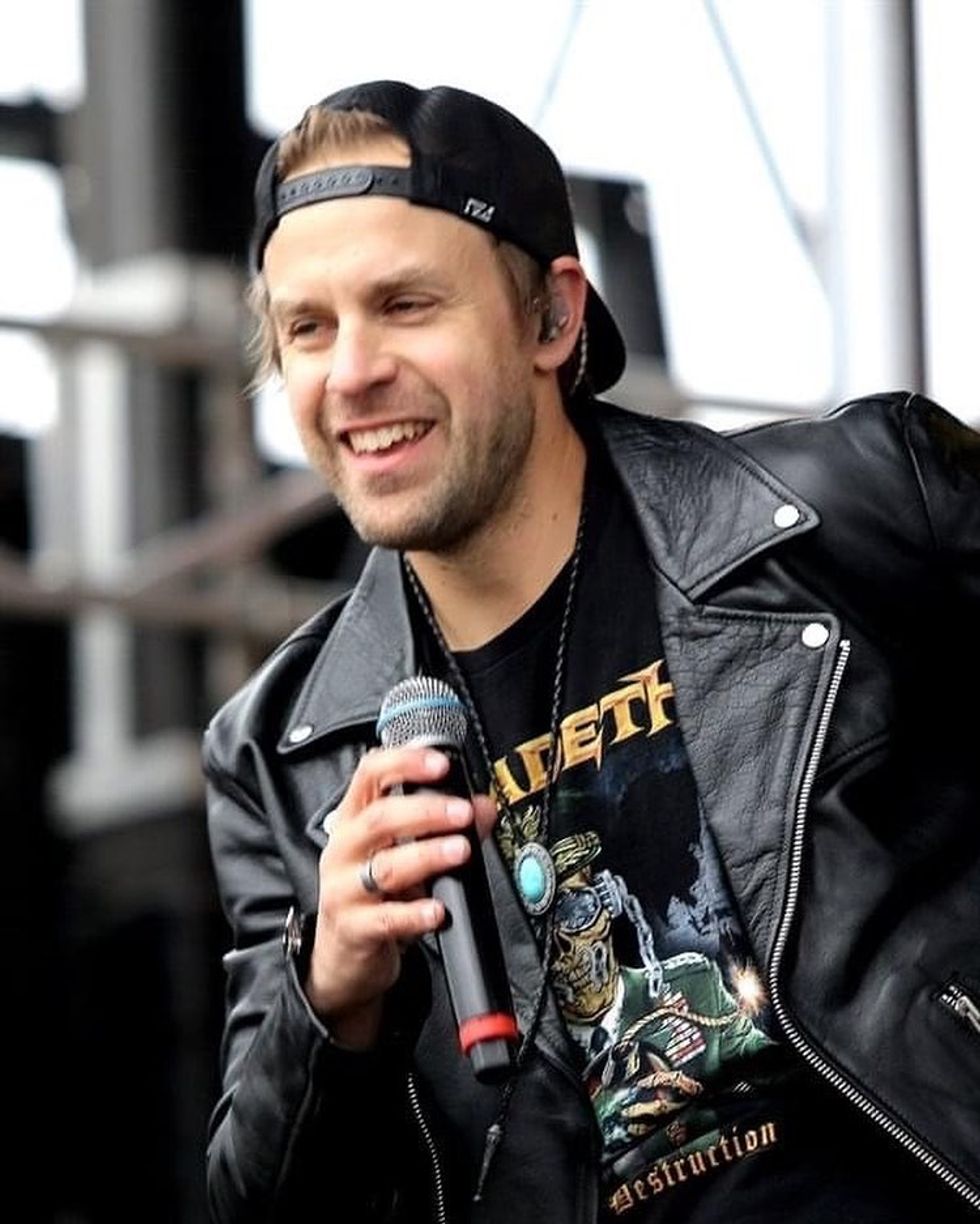 By Kerry Doole
Country Music Alberta has named the nominees for its 11th annual awards show, with over 100 Alberta musicians and industry professionals featured in 22 award categories. Topping the noms list is femme quartet Nice Horse and Dan Davidson, with six nods apiece. The Prairie States and Aaron Goodvin earn four award nominations each, while other notable nominees include Tenille Townes, Jade Eagleson, Lindsay Ell, Brett Kissel, and The Road Hammers. See the full list here. Presented by Craig Senyk Initiatives, the Awards are set to take place on March 20 in Red Deer.
---
–  The Music Video Production (MVP) Project has announced 11 grant recipients for round seven of the program, one that provides support to emerging Canadian musicians and filmmakers for music video creation and production. Since its inception in 2018, the joint initiative between RBCxMusic and the Prism Prize has awarded 75 grants to emerging artists to support the creation of 52 music videos. It is now also launching  MVP Labs, a mentorship program offering guidance to young filmmakers and artists around the development of music video treatments, budgets and production plans that will begin later this year. 
– Inspired by the anti-Spotify stance taken by compatriots Neil Young and Joni Mitchell, some prominent Canadian singer/songwriters took to social media on the weekend to pledge that they will also withdraw their music from the embattled platform. Danny Michel explained that "It's been a demoralizing few years being on Spotify and now is the time to move on. In the coming weeks I'll be moving my catalogue to TIDAL which offers CD quality, more music, lyrics, album credits, pays 2x and is run by artists. This decision is what's right for me. I'm happily still on Apple Music too."
Holly McNarland stated, "I'm merely a tiny hair follicle on the giant ass that is Spotify but I'm officially removing all of my music," and James Keeleghan followed suit, calling Spotify "complete robber barons, digital parasites who are destroying artists ability to live, and anything that for any reason deprives them of any income—I'm all for it. In order to protest that money which should be paid to me and thousands of other musicians is being paid to a racist, disinformation spreading spin doctor, I'll be removing my catalogue from Spotify."
– The ScreenxScreen 2022 online music + tech conference has announced its full sked for the event that runs Feb. 8-10. It features industry experts from companies including Jaxsta, FanTracks, Side Door, Audioshake, VEZT Inc.,Songvest, MDIIO, Scriberbase and more. Trending topics covered include Metaverse, NFTs, blockchain, AI, AR / VR, gaming, live streaming, monetization, marketing, and much more. Info and tix here.
– Led respectively by industry veterans Brian Hetherman and Terry Sawchuk, Curve Music and Nashville-based 49th Entertainment have teamed up to announce the signing of fast-rising 17-year-old Ontario country artist Carson Janik. This venture is a new label, management, and production partnership, and includes a distribution deal with Warner Music in North America. CEO of Curve Music/Cerberus Management, Hetherman's cv includes roles as A&R director at MCA/Universal, Head of Universal Publishing, and CEO, VP of FACTOR, and he'll handle operations in Canada. Producer, songwriter, and mixer Terry Sawchuk has worked with the likes of Alanis Morissette, Jake Owen, Phil Collins, Sarah Bareilles, and Mutt Lange, and he wrote Owens blockbuster (3x platinum hit) Barefoot Blue Jean Night. He'll look after Nashville operations.
– On Friday, independent music publisher Third Side Music (TSM) announced the extension of its longtime partnership with BadBadNotGood, the award-winning, multi-platinum jazz trio from Toronto. The exclusive worldwide deal includes administration of BBNG's future works and entire diverse back catalogue, including their hits and a multitude of chart-topping songs recorded by other artists such as Rihanna, Kendrick Lamar, Mac Miller, Mary J. Blige, Kaytranada, Daniel Caesar, Thundercat, Ghostface Killah, Snoop Dogg, and more. The group has earned both Grammy and Juno Awards. 
– Music Nova Scotia is giving up to $3K to local artists and music businesses via its Covid-19 response investment program. The deadline to apply here is Feb. 15.
– Guelph's popular Hillside Festival presents its 2022 Inside Edition, Feb. 5-7, featuring original performance videos on its website and YouTube channel. Participating artists include The Sadies, Witch Prophet, Jeremie Albino, Cadence Weapon, and Basia Bulat. Most performances will be available all weekend. More info here 
– National Music Centre has announced it will launch OHSOTO'KINO, a new Indigenous programming initiative at Studio Bell in 2022. It will focus on three elements: the creation of new music in NMC's recording studios, artist development through a music incubator program, and exhibitions via the annually updated Speak Up! gallery. A call for applications for a Recording Bursary is encouraged. More info here
– The Royal Conservatory of Music has appointed Colin Clarke as the artistic director of the newly introduced Oscar Peterson Program. As part of the Oscar Peterson School of Music, the new initiative will provide comprehensive, tuition-free musical training for young people in underserved communities. Clarke is best known as the founder and artistic director of the Toronto Youth Wind Orchestra (TYWO).
– Global has greenlit Robyn Hood, a scripted series created by Toronto music video artist Director X that reimagines the classic Robin Hood tale. It will be a one-hour, eight-episode action drama with a hip-hop background. Film and video maker Director X (Julien Christian Lutz) has helmed hit videos for Drake, Rihanna, DMX, and many more. production is set to begin this summer in Toronto and Hamilton, with the series skedded to air on Global next year. Source: CP. 
Singer/songwriter Begonia recently charted high on the CBC Music Top 20 with her single Heaven. She is now following that up with a new track, It's Too Quiet. Begonia will showcase at SXSW in March.
– The TD Toronto Jazz Festival hasannounced the hiring of Alex Patton as Director of Operations, Marketing and Business Strategy, working alongside Artistic Director, Josh Grossman. Patton previously held the role of Director, Music & Booking for IMG's Global Music & Festivals Division and prior to that was a Talent Buyer for both Live Nation Canada and Fource Entertainment. She has been a key player for several major festivals including Boots and Hearts, WayHome Music & Arts, OVO, and NXNE Portlands.
– Acclaimed Montreal singer/songwriter 
Beyries 
performs at the  Horseshoe Tavern in Toronto on Feb. 23. Tix are free, thanks to the support of FACTOR. Recommended. More info 
here
.
RIP
Andy Ross, a key figure in the 1990s U.K. music scene, died last week at the age of 66. No cause has been reported.
Ross co-ran London-based independent label Food Records with founder David Balfe and famously gave rock band Blur its first record deal, signing the group to the label in 1990 after seeing them perform at the Islington Powerhaus venue months before.
After Balfe sold Food Records to EMI in 1994, Ross — who was a member of late 1970s punk band Disco Zombies and worked as a music journalist before entering the record business — continued to run the label within the EMI group. Other acts signed by Ross included Jesus Jones, Shampoo, Idlewild, The Supernaturals and Dubstar. Food Records ceased to exist after being folded into the Parlophone label in 2000. Source: Billboard