FYI
Music News Digest, Jan. 10, 2018
Hot young R&B star Daniel Caesar headlines the Halifax Jazz Fest this summer. Also making news today are Justin Timberlake, Bahamas, The Weeknd, the Sam's sign, the Indigenous Music Awards, Beatrice Keeler, Chris Startup, and farewells to Mikio Fujioka, Janice Starodub, and Denise LaSalle.
Jan 10, 2018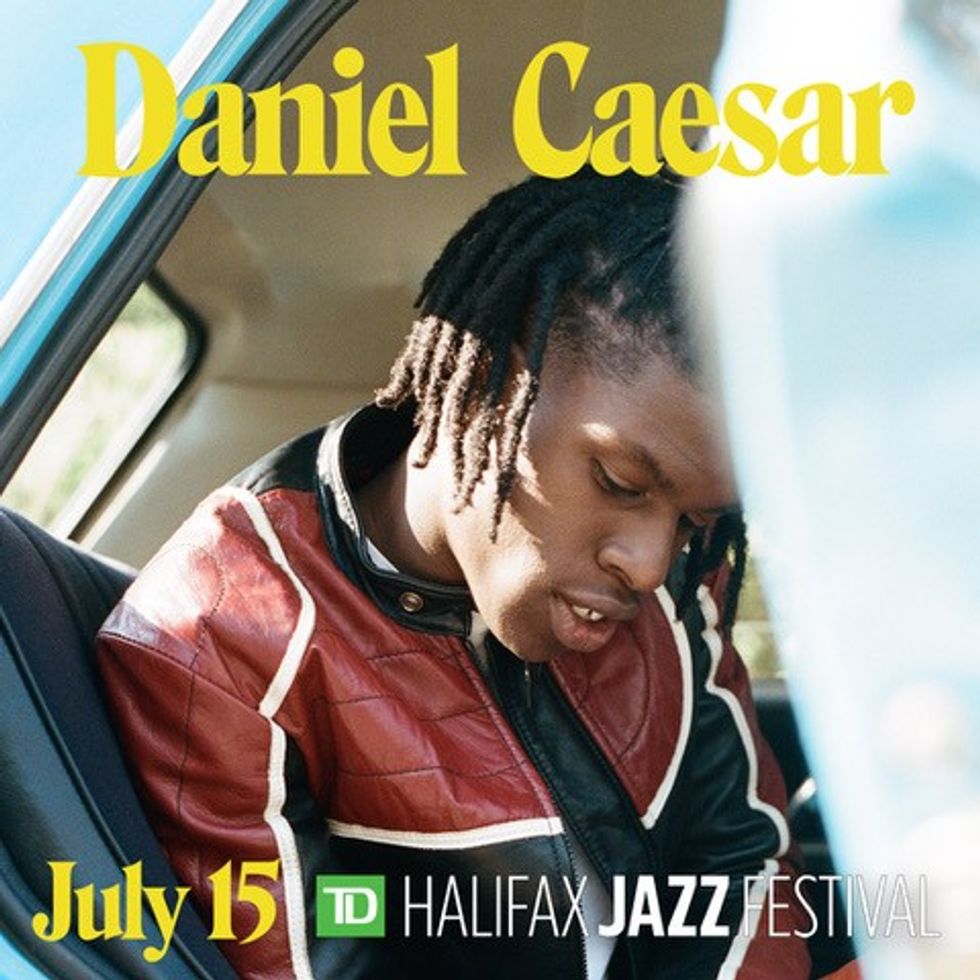 By Kerry Doole
Instead of the traditional album release party in a club, Toronto songsmith Bahamas (Afie Jurvanen) is launching his new record with a skating party. His fourth release, Earthtones, comes out on Jan. 19, and the following evening he plays a free concert on Harbourfront Centre's Natrel Rink, serenading skaters from 6-8 pm. This comes two days after a sold-out show at Toronto's Massey Hall. The first leg of his North American tour runs Jan. 12 to March 10, with the second leg of US dates following, May 3-19. Itinerary here.
---
–  Justin Timberlake begins his North American tour with a show at Toronto's Air Canada Centre on March 13. His feverishly-awaited new album, Man of the Woods, is released on Feb. 2. Dates here
–  Chris Botti, Dee Dee Bridgewater, and Béla Fleck and the Flecktones are among the headlining acts for the TD Ottawa Jazz Festival this summer. The fest runs June 21 to July 1, the main stage being Marion Dewar Plaza. Schedule here. The Ottawa Winter Jazz Fest (Feb. 8-10) features shows by Barbra Lica, Chet Doxas and Fred Hersch.
–  Today (Jan. 10) at 5 pm, the re-installed Sam the Record Man neon signs at Yonge-Dundas Square in Toronto will be celebrated with an "official re-lighting" ceremony.
–  On Monday, The Weeknd announced via Twitter that he is severing his connection with fashion retailer H&M. This came after he spied a controversial promo photo from the company that features an African-American child dressed in a hoodie that reads, "Coolest monkey in the jungle."
His tweet reads: "Woke up this morning shocked and embarrassed by this photo. I'm deeply offended and will not be working with @hm anymore…" Last year, the star began working with H&M in 2017, modelling in their campaigns and developing pieces for the company under his XO brand. Source: Paste
–  The Halifax Jazz Festival has announced a couple of headliners for this summer's edition. US alt-rockers The War On Drugs plays July 11, with ascendant R&B star Daniel Caesar in on July 15. Both shows go on sale Jan. 12.
– Submissions are now being accepted for the 2018 Indigenous Music Awards, to be held at the Club Regent Event Centre in Winnipeg, MB, on May 18. Entries from Indigenous recording artists and music industry professionals from around the world can be submitted online HERE until Feb. 14 for over 20 award categories.
All submissions must have been released between February 15, 2016 and February 14, 2018, to be eligible for nomination. Presented annually by Manito Ahbee Festival, Indigenous Music Awards were formerly named the Aboriginal Peoples Choice Music Awards.
–  Toronto listening room Burdock hosts a piano festival, Jan. 22-29. It features 16 concerts and over 30 piano-based acts. Check the lineup here
–  Montreal-based singer/songwriter Beatrice Keeler is about to play a four-venue Toronto tour, supporting her well-reviewed 2017 debut album, Bygone. She first made a splash by reaching the 2016 semi-finals of La Voix. She is at Smiling Buddha (Jan. 18), Cameron House (Jan. 19), Burdock (Feb. 8) and The Local (Feb. 9).
–  Thefts of musical instruments are sadly a regular occurrence, and a recent one in Vancouver is especially heartbreaking. A tenor saxophone once owned by jazz musician Ross Taggart vanished from the Orpheum Theatre stage last Friday. The current owner, Chris Startup, planned to use the instrument for a series of VSO concerts. "This instrument has great sentimental value to me as it was left to me by my dear friend Ross Taggart," Startup posted on FB. "The horn was taken without a case. The serial number is M73842."  Taggart, a noted saxophonist, died of cancer five years ago. Source: Georgia Straight
RIP
Mikio Fujioka, a guitarist for the Japanese metal-pop fusion group Babymetal, died on Jan. 5, reportedly after a fall. Age 36. Fujioka had toured with Babymetal since 2013, as one of four guitarists in the live band. This included dates opening for Guns N' Roses and Red Hot Chili Peppers last year. Led by three female vocalists, Babymetal formed in 2010 around the concept of fusing the heavy metal and Japanese idol genres. Sources: Billboard, Wikipedia
Janice Starodub, artist manager and music business consultant, passed away on Dec. 31, after a year-long battle with cancer. She was 49.
Starodub formed her Manitoba-based company JanSTAR Entertainment in 2011 and worked alongside songwriter, manager and producer, Chris Burke Gaffney. She also worked as a day-to-day manager for Bryce Pallister, an artist on MDM Recordings, and managed Jason Petric.
She is credited with an instrumental role in the creation of the Manitoba Country Music Awards, helping produce the first show in Nov. 2015. This past November in Winnipeg, she contributed to music industry seminars sponsored by Manitoba Music, and at the 2017 MCMA Awards she was presented with the Manitoba Talent Development Award.
Denise LaSalle (born Ora Denise Allen), US soul and blues singer, songwriter and producer, died Jan. 8. Age 78. Born in Mississippi, she signed to Chess Records in 1967. Her 1971 hit "Trapped By A Thing Called Love" went gold, and  her other hit songs included "Now Run And Tell That," Man Sized Job" and "Love Me Right." 
From the early '80s, she released a string of acclaimed albums on Malaco. LaSalle was inducted into The Blues Hall of Fame in 2011 and The Rhythm and Blues Music Hall of Fame in 2015.