FYI
Music Biz Headlines, Feb. 21, 2020
The extraordinary story of Storry (pictured), Facebook gets musical, and the Junos get delicious. Also in the headlines are Bobby Breeze, P-2 visas, violence in hip-hop, Allie X, Quique Escamilla, Dean Brody, new venues, Post Malone, Berlin clubs, Neil Young, Son Little, and Britney.
Feb 21, 2020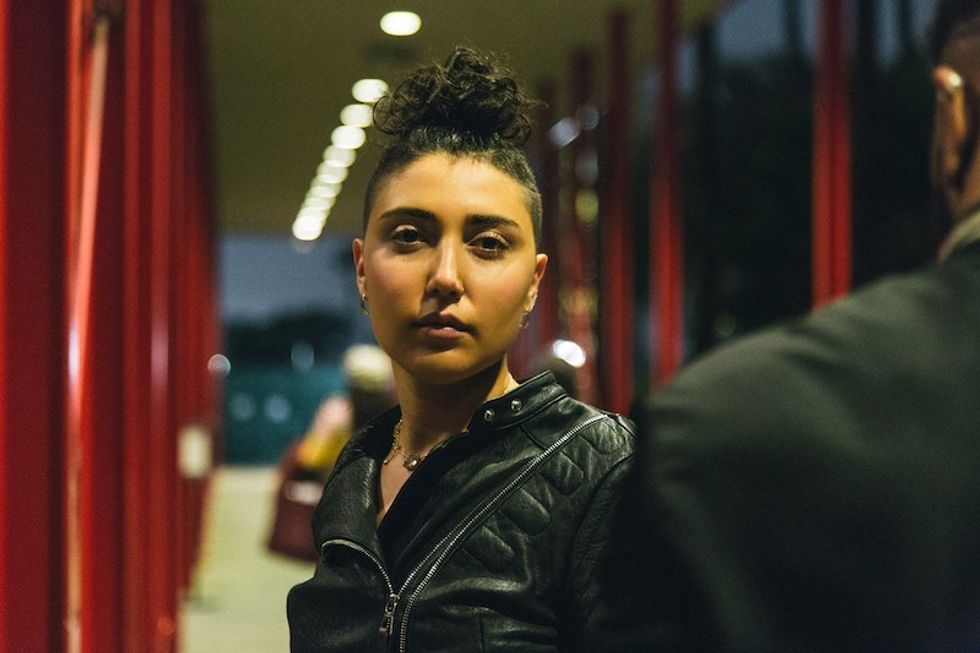 By FYI Staff
Facebook says the Canadian rollout comes after it reached new licensing agreements over rights with Canadian music publishing societies and organizations, as well as domestic labels and distributors. – David Friend, CP
---
MacKay, the winner of Top Chef Canada's first season in 2011, is tasked with preparing the menu for the Juno Gala Dinner & Awards on March 14 at Prairieland Park. Members of the media, CARAS/the Juno Awards president and CEO Allan Reid, and mayor Charlie Clark gathered this past Wednesday at Ayden Kitchen & Bar for the Juno Culinary Experience — a three-course menu tasting presented by MacKay as a preview of what everyone can expect at the pre-show gala. – Matt Olson, Saskatoon StarPhoenix
Emerging Canadian artists who may not yet be recognized on an international scale or perform in a culturally unique capacity can still qualify for a U.S. visa under the P-2 category. – Jessica Jensen & Scott Bell, MLT Aikins LLP
There aren't many concept albums about leaving the sex industry, but Storry is no ordinary singer and songwriter. The Juno Award-nominated, Toronto-born, Mississauga-based artist performed her new 11-song album "CH III: The Come Up" for the first time at Lula Lounge on Thursday. –  Nick Krewen, The Toronto Star
He's had a colourful life, but in all his years he has yet to actually make a record. Now he has a plan to change this. His songs are to be produced by Eirik Gronner who is flying in from Norway in March to turn 'Breezy's' dream into a reality.  – Ren Loren, Dominican Today
The recent wave of local up-and-coming artists being gunned down, four in six weeks, has some in the hip hop industry raising concerns and calling for honest conversations about music that glorifies real-life drug dealing and driveby shootings — also known as trap and drill. – Chris Doucette, Toronto Sun
Need a guitarist? A writer? A mixer? Kitchener bluesman does it all — and he's done it all over the world. –  Coral Andrews, Waterloo Record
Allie X ventures into an alternate Cape Cod in Cape God. – Stuart Derdeyn, Vancouver Sun
Mexican-born musician Quique Escamilla sees parallels between injustices in his native country and his new home in Canada. – Mike Usinger, Georgia Straight
Two experts tell us what promoters and venue owners should think about when it comes to harm reduction – and what partiers should know, too. – Michael Rancic, NOW
He says it's going to be "an absolute barn burner." Those interested can sign up by Feb. 22. –  Hayley HynesNarcity
At a time when people can't agree on anything, Justin Bieber deserves credit for uniting the world around a blinding hatred for his moustache. – Vinay Menon, The Toronto Star
All proceeds from streams and downloads of 'Talk' going to Centre for Addiction and Mental Health. – John Law, The Niagara Falls Review
International
From the Madison Square Garden Company's futuristic Sphere in Las Vegas to Gateway Center Arena's soundproof shell in Atlanta, cutting-edge music venue adaptations are continuing to reshape today's live market. –  Billboard
Berlin's renowned nightclubs are on track to be awarded the same cultural status as opera houses and theatres in order to protect them from gentrification. A group dedicated to protecting the German capital's nightlife took its campaign to parliament. – Kate Connolly, The Guardian
A new music festival fiasco draws Fyre Festival comparisons 
There's only one Fyre, but festivals keep trying to throw their hats in the ring. – Kenzie Bryant, Vanity Fair
Rapper Post Malone is the man of the moment. His third album, "Hollywood's Bleeding" has accelerated his musical profile into the stratosphere, spawning seven hit singles and a headlining arena tour. Here are 12 things you might not know about him. – David J. Criblez, Newsday
Now an American citizen, Young rails against the president. – Rolling Stone 
When we ring up Tall Heights singer-guitarist Tim Harrington in Chicago, he reveals that he and singer-cellist Paul Wright are working towards a new long-player after all. It's in their artistic DNA, he suggests. –John Lucas, Georgia Straight  
New details have emerged in the legal scandal regarding Britney Spears' conservatorship. the singer's care manager, Jodi Montgomery, will continue to serve as her conservator until April 30, when the case will be reevaluated. – American Media  Inc. 
It's every musician's worst nightmare, but for Son Little losing a hard drive worth of demos for his new album was actually something of a cleansing experience. – Tom Murray, Edmonton Journal
Foreign artists living in China during the outbreak of the Coronavirus have recorded a version of Michael Jackson "You Are Not Alone" with new lyrics to show their support to the fight against the epidemic. – DJ Vibe