FYI
Mike Renaud and Friends Offer A Token Of Gratitude
A new initiative uses new technology for a decidedly old-school goal, fundraising for worthy music industry charities. The concept's brainchild tells us more.
Apr 14, 2021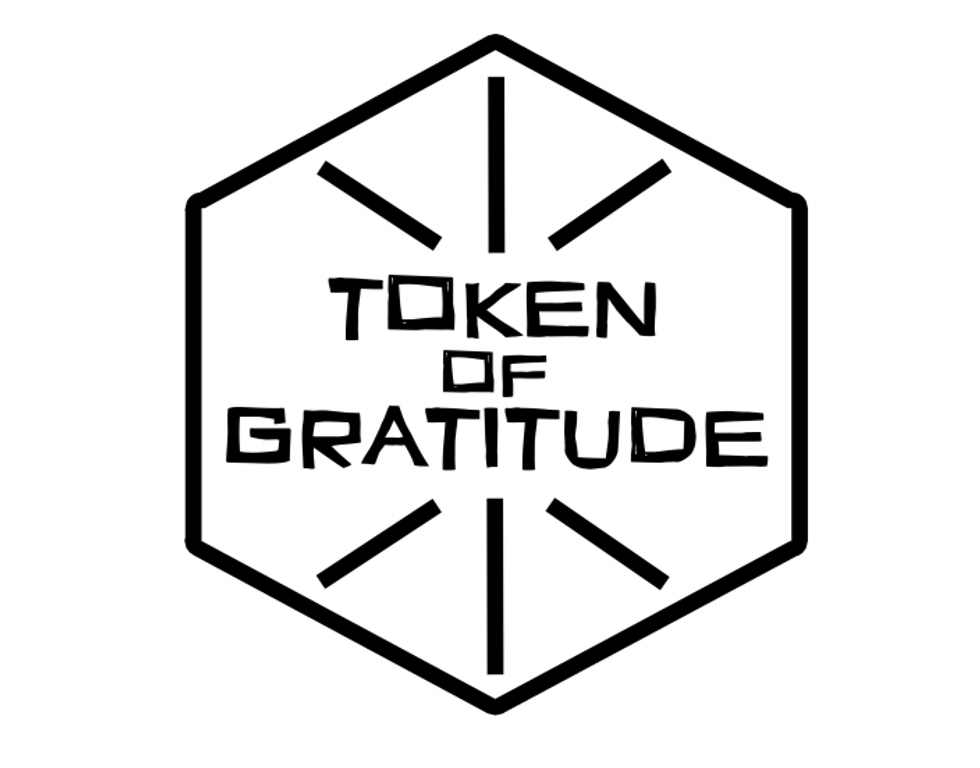 By FYI Staff
Token of Gratitude, a just launched initiative, is using new technology for a decidedly old-school goal, fundraising for worthy charities.
---
Conceived by "Parkside" Mike Renaud, owner and Executive Creative Director of Hidden Pony Records & Management, and supported by friends, clients, and noted rock musicians, ToG employs AI creativity and the NFT (non-fungible tokens) platform to come up with an original musical and visual work that will be auctioned off, with proceeds going to three charities: Behind the Scenes, MusiCounts and the Unison Fund.
Renaud, Lenny Levine (LL Artists) and Gleb Divov (FAYR Ecosystem) hatched the idea when the trio found itself discussing the hot button topics of NFTs and AI through Clubhouse, and how they could be used to not only make a difference charity-wise, but also remind the world of the ways music can bridge people from all over the world. Imagine a sort of digital We Are The World for the 2021 musical landscape that can benefit charities and re-establish the boundaries of how music is created, collaborated on, and then used to give back in a very real way.
In an interview, Renaud elaborated on the idea. "To understand what this is going to be, you need an understanding of the AI, the Musical Blockchain," he says. "Think of it as a computer that has been programmed with deep human psychological research. It has the ability to create music, but it's not like it has been taught how to do that. It is the closest thing there is to a computer being able to have feelings.
"We fed it these photos of famous empty venues, including Montreal's Olympia, as an inspiration. It won't necessarily be a musical composition that we get. It will be individual tracks that may or may not fit together, we have no clue!
Continuing: "The initial stems created will be passed to a first pod of musicians who will use them to create a track. After several days, the track will be passed to a second pod of musicians, and then a third to adapt, reinvent and bring to life with its creativity."
"In the AI world, there is the worry it will replace humans. The Musical Blockchain is designed to show how you can be inspired by and can work with it, to unchain yourself from creative boundaries you may have in the physical world or the way you've been taught as a musician that may create borders on your creativity."
"I'm excited about this initiative in that it's bringing together revolutionary creative ideas and pushing boundaries while benefiting and helping some amazing charities enter the crypto donation space, which is maturing," said Parkside in the press release. "I think there's a lot of fear around A.I. replacing human creativity and what we're hoping to achieve with the Token of Gratitude is to show how it can be complementary and even potentially inspirational."
"Learning that Gleb Divov and his brother's A.I. is based on humans and technology working together makes me feel as if we're entering the next step in musical possibility. When I saw the plan, artists and charities Parkside has put together, I couldn't say yes fast enough," added Sum 41's Dave Brownsound.
As another positive spinoff from the project is increase awareness of the benefits' blockchain technology can have for charities. "I wanted to get the charities we selected involved with a company called The Giving Block, which makes it easy for charities to accept crypto-currency donations. A ton of charities signed up with them."
Renaud and Token of Gratitude are quite aware of the huge environmental impact the use of NFTs has, and they are already taking steps to ameliorate that. "Last week, on behalf of Token, I bought three tons of carbon," says Renaud. "A company using blockchain technology paired me up with a farmer in Iowa who commits a percentage of their land to carbon recapture efforts that take the carbon from the air to put back in the soil, which helps prevent soil erosion. This is all based on blockchain technology in the form of a ledger."
Artists included in each Token of Gratitude pod are as follows:
POD 1 - Sulene, Austin Nops (The Effens), Dave Brownsound (Sum 41) 
POD 2 - Isaac Carpenter (awolnation), Tal Vaisman/Jimmy Chaveau (Kadeema), DANKE 
POD 3 - Adam Bentley (Allegories), Terra Lightfoot, Luke Bentham (The Dirty Nil), Brett Detar (The Juliana Theory)
Find out more about Token of Gratitude here.