FYI
Media Beat: September 01, 2022
Postmedia reappraises Lisa LaFlamme controversy
Sep 01, 2022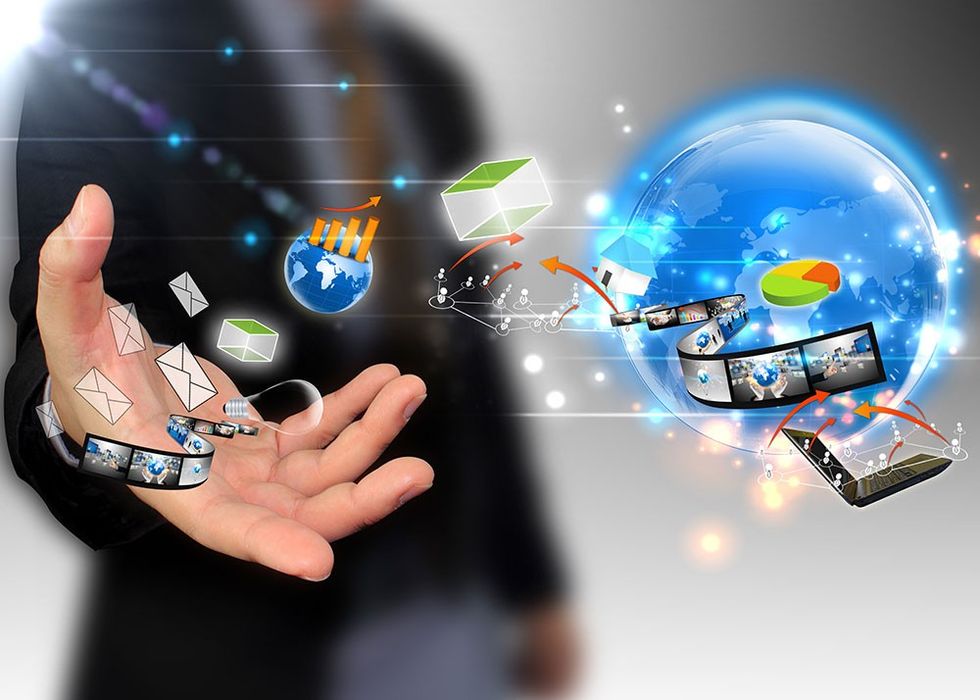 By David Farrell
Postmedia reappraises Lisa LaFlamme controversy
Jesse Kline writing in the National Post on Aug. 31 suggests ousted CTV National News anchor Lisa LaFlamme "is not necessarily the martyr you may think she is" and a day earlier Toronto Sun columnist Brian Lilley noted that Bell is fighting back as "most media go with easy, and incorrect" stories about the PR disaster that has followed in her wake.
---
This all follows a bombshell appearing in last weekend's Saturday Globe and Mail in the form of a two-page advertisement supporting LaFlamme and signed by a who's who in Canadian media, arts, culture and politics–including Anne Murray, Jann Arden, Sarah McLachlan, Indigo chief executive Heather Reisman, Kim Campbell, the only woman to serve as Canada's prime minister; Kathleen Wynne, the first female premier of Ontario, and author Louise Penny.
One of LaFlamme's strongest advocates has been The Globe and Mail and on Aug. 28, Robyn Doolittle and Susan Krashinsky Robertson reported that Bell Media's newsrooms have been involved in "at least three" previous formal reviews over workplace culture.
A day later, as reported by The Canadian Press, Wade Oosterman, president of Bell Media, said…that any allegations management breached its journalistic independence policy in covering the Lisa LaFlamme story are "outrageous."
"Just as the termination of Lisa LaFlamme's contract had nothing to do with age, gender or grey hair, I can categorically confirm that no actions were taken which violate journalistic independence policy."
Oosterman's comments are addressed to human rights lawyer Paul Champ, who submitted a letter to the company on behalf of a "large number" of CTV News journalists who raised concerns about the circumstances around LaFlamme's firing and whether they were related to her appearance.
Caught in the crossfire of he said, she said, Bell Media's VP of News, Michael Melling, has headed for the hills with the company's Sr. VP of Content Development, Karine Moses, sending a memo out saying he has "decided to leave from his current role effective immediately to spend time with his family."
Rogers Sports & Media (RSM) executive Julie Adam is set to depart the company in early September as part of structural changes, the company has confirmed.
"After a remarkable career of more than 20 years at Rogers, Julie Adam is leaving the company next month. We are grateful for her many lasting contributions to our business and teams, and her innate ability to lead with kindness," Rogers said in a statement emailed to CARTT.ca. – Connie Thiessen, Broadcast Dialogue
CBC Music and Toronto's Indie 88 have opted to pull the band's music from regular broadcasts following recent allegations of sexual misconduct made against one of the Montreal ensemble's members. – Yahoo News
Canadaland reports that the remaining staff at Toronto's NOW Magazine haven't gotten a regular paycheque in months. "But as the beloved alt-weekly disintegrated around them, they kept on putting out issues. Norm Wilner, who spent 14 years as NOW's film writer, joins former colleague Jonathan Goldsbie on Short Cuts to consider the slow decay of a publication that served as the city's internet, before the internet was a thing. They also look at the Toronto Star's successful battle to overturn a strange publication ban masking the identity of an upper-crust private school." There's a podcast associated with this story that can be accessed by linking here.
Young people are following the news but aren't too happy with what they're seeing.
Broadly speaking, that's the conclusion of a study released Wednesday showing 79% of young Americans say they get news daily. The survey of young people ages 16 to 40 — the older of which are known as millennials and the younger Generation Z — was conducted by Media Insight Project, a collaboration between The Associated Press-NORC Center for Public Affairs Research and the American Press Institute. – David Bauder, TVNewsCheck