FYI
Media Beat: November 26, 2018
What was said
Some industry facts:

Nov 26, 2018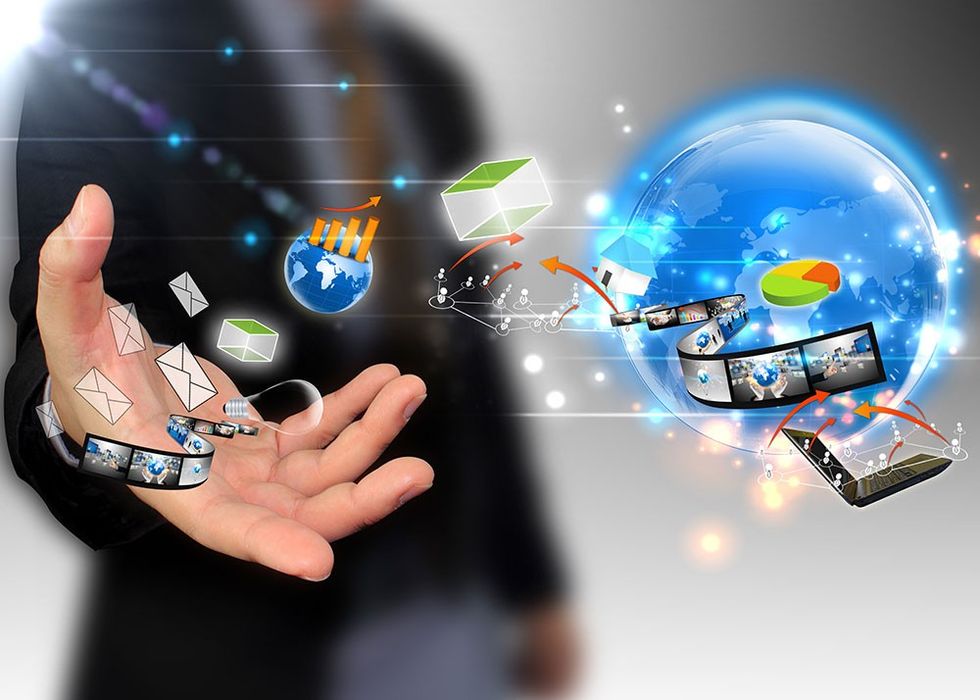 By David Farrell
What was said
Some industry facts:
* $1.6 billion in independent film and television direct spending in Ontario in 2017, leading to a $2.3 billion contribution to provincial GDP
* Domestic feature film spending was up by 16% in 2017 to $80.6 million
* Foreign TV series spending was up by 27% in 2017 to $653 million.
---
– The Honourable Vic Fedeli, Ontario Chair of Cabinet and Minister of Finance, speaking to members of the screen-based industry at AGM on Wednesday, Nov. 21 at the Four Seasons in Toronto.
Leslie Sole, the architect of Canada's first multicultural television station and former CEO of Rogers Media Television, might not have been as visible to the public as his glamorous high-profile wife, broadcaster Terri Michael, but both were legendary in the 1970s and '80s, when boomers were embracing the emerging FM radio format. The couple, who had retired in Cabo San Lucas, Mexico, died in a car accident there on Nov. 5 while on their way to dinner. A pickup truck careened across a three-lane highway, smashing the couple's car head-on, killing both of them as well as the driver of the truck. "It was no surprise they left together," said Terri's sister Lori Grant, referring to the dual deaths of her sister and brother-in-law. 'They did everything together, including surviving the world of rock 'n' roll, which is notorious for destroying relationships. Theirs was very much a love story." – Susan Ferrier Mackay, G&M
Now, $600 million might help real independent local publications and folks like rabble.ca,The Tyee and Canadaland. But if people like Godfrey, Honderich and Globe and Mail publisher Phillip Crawley all think the fund's a dandy idea, you can guess how much they expect to flow to independent sources.
As Canadaland's Jesse Brown recently said on Twitter: "The papers have never been worse. They won't improve on gov't life support. We'll just preserve a shitty status quo and lock out new players indefinitely." – Wayne MacPhail, Rabble.ca
Many of the news outlets that once feasted on the material that he handed to them on a plate have turned against him.

And with his health reportedly failing, Assange cannot even go to a hospital for fear of being arrested. – Al Jazeera
Today, thanks to Pandora, Spotify, Apple Podcasts (who alone feature more than 500,000 active podcasts, including content in more than 100 languages), Podcasts seem to be everywhere and are considered mainstream (1:4 listen) but, while ethnically things are improving, they are still not listened to by the majority of the population (only 44% has ever heard one much less made it through one). Podcasts still tend to be listened to by more affluent (45% of listeners are $75k or higher), smartphone users who are loyal and educated to a decent degree. – Paul Armstrong, Forbes
Over the past two decades, Malcolm Gladwell has been one of the most influential and popular public intellectuals in America. The New Yorker writer's five books, starting with The Tipping Point, have sold millions and millions of copies. His theories — 10,000 hours of practice to achieve mastery in a field is the most oft-cited — have entered the lexicon. Gladwell is just one of those relentlessly creative types; he's perpetually up to something new. For the last couple of years, he's been making Revisionist History, his insanely addictive and chart-topping podcast, which offers counter-narratives to popular events or ideas. Now, he's just released a new music podcast with Rick Rubin, Broken Record, which allows Gladwell to explore his inner music fanboy and enthusiasms. – Sean Woods, Rolling Stone
Sheila Wysocki's podcast gives listeners a deep dive into the pulpy details and theories and asks for help in solving the case — part of a broader trend of true-crime shows that try to solve the crime they describe. – Elliott Wenzler, Nashville NPR
RIP
Rick Meaney, co-founder (with Robert E. Redmond) of Calgary's Country 105, died Nov. 15 at age 71. The station signed on in July 1982 and was sold to Shaw in 1997, and assumed by Corus Entertainment two years later. Meaney was the station's general manager for over 18 years and in his final two years in broadcasting was GM for Corus Radio Calgary, overseeing Country 105 (CKRY-FM), CHQR 770 and The Peak 107.1 (CFGQ-FM).