FYI
Media Beat: November 01, 2021
Nov 01, 2021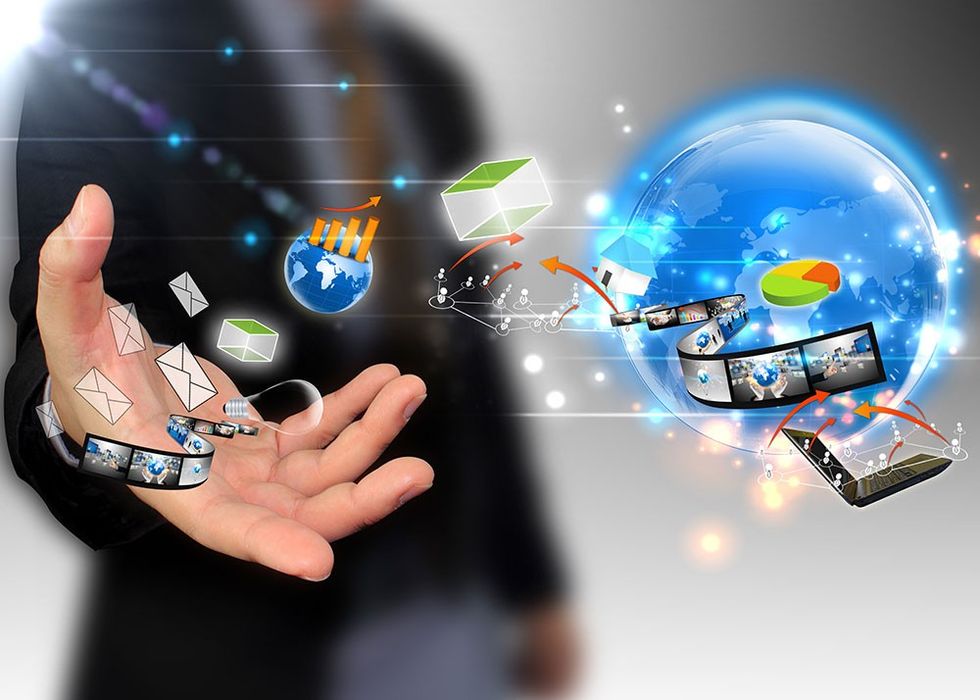 By David Farrell
The family at the helm of Canada's largest telecommunications firm, Rogers Communications, has descended into civil war. The bitter power struggle is now headed to court.
---
It was just after 3am on a Sunday, and Martha Rogers couldn't sleep.
She took to Twitter to agonise about the fate of her father's eponymous telecoms firm, Rogers, a giant in Canada's corporate landscape and the centrepiece of their family's multi-billion dollar dynasty.
"With 24,000 employees and mortgages on the line, it's not easy," Ms Rogers wrote. – Holly Honderich, BBC News
The accommodation and food services sector rose 7.0% in August, continuing to recover some of the ground lost since the beginning of the pandemic.
Arts, entertainment and recreation rose 6.4% as all forms of activities were up, led by amusement, gambling and recreation industries (+7.0%). Performing arts, spectator sports and heritage institutions rose 5.2% as attendance limits at large outdoor-gathering events began to decrease.
Editor's note: No figures are cited for media industries – Statistics Canada
It's here. McDonald's is now selling its much-anticipated "Famous Meal" with Korean pop superstars BTS. Fans in about 50 different markets around the world will be able to order the BTS Meal, a 10-piece McNuggets, medium fries, medium Coke, and, for the first time ever in the United States, Sweet Chili and Cajun dipping sauces adapted from popular dips at McDonald's South Korea. 
Following the lead of its Travis Scott partnership in September, McDonald's has also partnered with the K-pop superstars on a line of limited-edition merchandise that includes T-shirts, hoodies, flip-flops, as well as more quirky items like a robe and an umbrella. – Jeff Beer, Fast Company
One scroll through Shania Twain's Instagram feed and you might think she has it all together without a care in the world. Heck, you might even think it all came easy to her. But, thanks to a recent interview, fans are getting a firsthand look into what it was really like to become the internationally renowned singer that she is today.
"I was criticized as an artist," Twain revealed in an episode of Home Now Radio on Apple Music Hits. "I'm surprised I ever had any hits actually when I read them now. So, for example, part of the quote from one of my reviews was, 'She's America's best paid lap dancer in Nashville. She's hot, but can she sing? Is Shania just a flash in the pan? The most famous midriff in Nashville.' So yeah, I ended up having hits anyway. Very satisfying. 'Whose bed have your boots been under,' release 1995. And what I just quoted were all quotes based on that first single from the Woman In Me album. I wrote the song. And I was a little bit hurt, I guess, at the harsh critics, not focusing on the music." – Rebecca Norris, Yahoo
Thanks to an insatiable demand for proven hitmakers, there is a bonanza in the boneyard: Over the last year, the total earnings for the 13 best compensated dead celebrities has tripled to nearly $1 billion. – Abigail Freeman, Forbes
Amazon—which, as its founder, Jeff Bezos, likes to point out, is named for the river that is not only the world's largest but larger than the next five largest rivers combined—controlled almost three-quarters of new-adult-book sales online and almost half of all new-book sales in 2019, according to the Wall Street Journal. ..It's also a publisher, with sixteen book imprints. Amazon Crossing is now the most prolific publisher of literary translations in the United States, and Audible, another Amazon property, is the largest purveyor of audiobooks. The social media site Goodreads, purchased by Amazon in 2013, hosts more than a hundred million registered users and, may be "the richest repository of the leavings of literary life ever assembled, exceeded only by the mass of granular data sent back to home base from virtually every Kindle device in the world." But what (literary scholar Mark) McGurl considers the "most dramatic intervention into literary history" is yet another Amazon division, Kindle Direct Publishing (K.D.P.); it allows writers to bypass traditional gatekeepers and self-publish their work for free, with Amazon taking a significant chunk of any proceeds. – Paul Sehgal, The New Yorker
Bir Tawil, a 2,000 square km triangle in the Nubian Desert, belongs to both Sudan and Egypt. Neither country wants it. As a result, foreigners keep thinking they can claim it as their own. So far an American, a Russian, and a Brit have argued they should be in charge of this land — which all seems very colonial, no matter how good their intentions may be. – Robert O'Connor, Vice
I Never Meta Bigger Jerk
On Thursday, Facebook changed its corporate name to Meta. I have a question:
Who gives a shit? – Bob Hoffman, The Ad Contrarian