FYI
Media Beat: February 27, 2019
Feb 27, 2019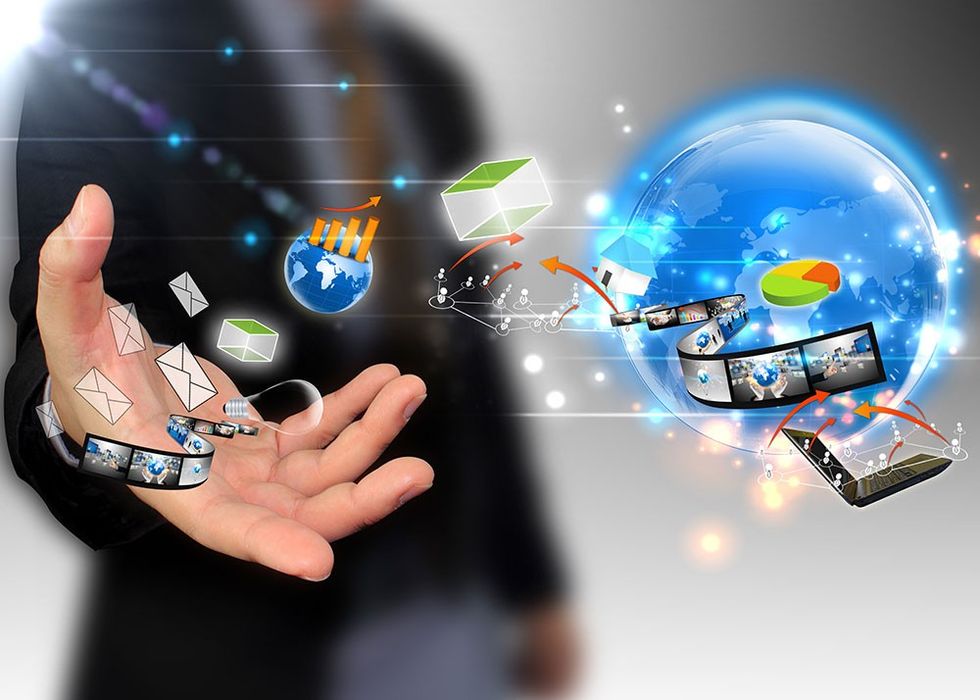 By David Farrell
The Canadian government signalled a shift in telecommunications policy on Tuesday, saying the industry's regulator will be required to consider affordability as a high priority when it makes future regulatory decisions.
---
The new directive will require the CRTC to consider "competition, affordability, consumer interests, and innovation" when making decisions. – The Canadian Press
It's not set to launch officially until the spring, but already the announcement that SiriusXM Canada and Just for Laughs have teamed up to create Just for Laughs Radio — replacing the financially beleaguered Canada Laughs on SiriusXM Canada — has triggered shock waves among Canadian comics.
The fear is that comedians will lose a large chunk of their revenues with the changeover. Since its inception in 2005, Canada Laughs has aired predominantly Canadian content, resulting in royalties which have provided a major source of comedian incomes. – Bill Brownstein, Montreal Gazette
With a March 11 deadline, this is the 10th edition of the annual award to recognize Canada's outstanding young broadcasters, many of whom have gone on to big successes since receiving the award.
It is named after the revered Canadian radio programmer who died in 2008.
The winning recipient's travel, accommodation and CMW registration are to be covered so they can receive this award in person.
 Anyone also working in the industry can nominate any noteworthy broadcaster so long as they meet these criteria:
Candidate must be under the age of 30 as of April 19th, 2019.

Must work in the programming department: On-Air, Programming, Promotion, Production or Creative

Must be nominated by another individual working in the radio industryMust be Canadian Citizen or Landed Immigrant

Must have made a significant, documented contribution to the community they serve, the radio industry or their craftRadio host
Long-time Toronto radio personality Erin Davis has written a memoir about suddenly losing her daughter.
Davis' daughter died in her sleep on May 11, 2015, just hours after celebrating her first Mother's Day. Lauren, who was only 24 years old at the time, left behind a seven-month-old son and her husband.
Speaking to CTV's Your Morning on Tuesday, Davis recalled the moment she received the devastating news while taping a radio show in Jamaica… – CTV News
British Columbia approves the $1.9-billion business plan for a new St. Paul's Hospital in Vancouver. Doors of the new hospital are expected to open in 2026.
The project will be delivered using a design-build-finance procurement model. The cost will be shared by the provincial government and Providence Health Care. Jim Pattison, CEO of the Jim Pattison Group, has already donated $75 million to the future of St. Paul's. The current St. Paul's Hospital land will also be sold, with funds going toward the new project. – Construction Canada
 The Federal Trade Commission (FTC) on Tuesday announced the launch of a task force aimed at monitoring competition among the country's tech companies.
The task force, which will consist of current officials with the FTC's Bureau of Competition including 17 staff attorneys, will work to "identify and investigate potential anticompetitive conduct," the bureau's director, Bruce Hoffman, told reporters. – The Verge
An appeals court has rejected the Justice Department's bid to overturn a ruling that cleared the way for AT&T'sUS$85B acquisition of Time Warner and since renamed WarnerMedia.
AT&T will consist of three business units, in addition to the media group: AT&T Communications, which includes its mobile, broadband and video services, AT&T International, providing mobile services in Mexico and pay-tv services in 11 countries in South America and the Caribbean, and AT&T's advertising and analytics business, which will draw customer insights from AT&T's television, mobile and broadband services and use it to sell targeted advertising on Tuner. – DeadlineHollywood
Think of it like a carbon tax, which many countries impose on the oil industry to help clean up pollution. The United States should impose a similar mechanism on targeted advertising to counteract how the platforms undermine journalism and amplify content that's polluting our civic discourse.
The money generated by a very small tax on ads sold by fantastically profitable companies like Facebook and Google could fund a new and independent Public Interest Media Endowment… – Timothy Karr & Craig Aaron, The Hill