FYI
Media Beat: April 28, 2022
Apr 28, 2022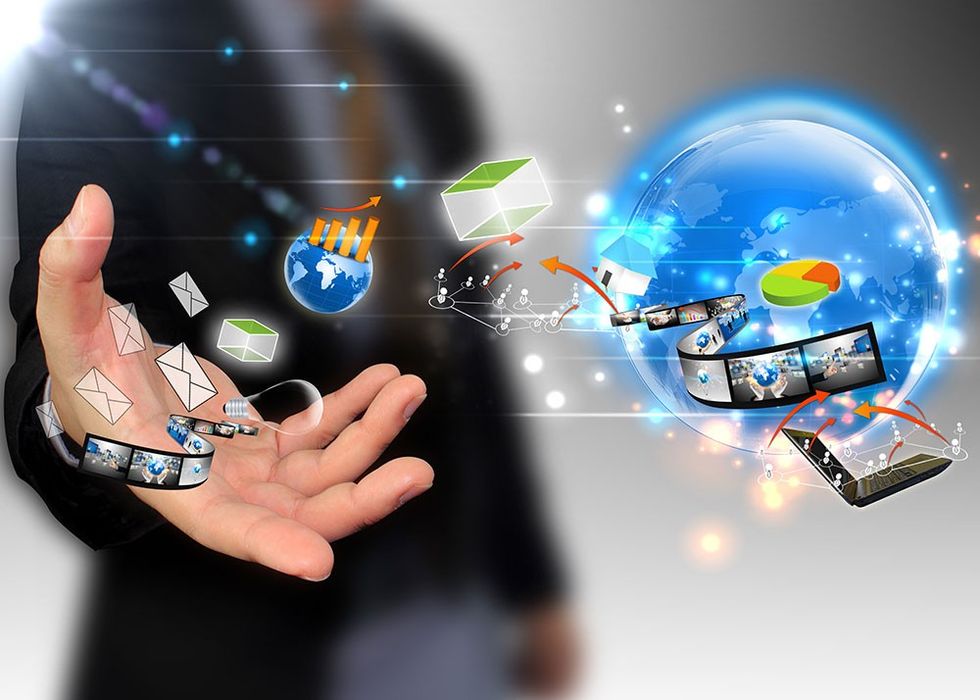 By David Farrell
Data from the tax credit's first year is now available. The effect has been muted.
---
With more than 27 million tax filers in Canada, that's an uptake of around 1%. (The 2020 Reuters Institute's Digital News Report found about 13% of Canadians paid for online news.) The Canada Revenue Agency said it does not track which publications' subscriptions are most commonly subsidized under the tax credit. – Sarah Scire, NiemanLab
Twitter is a critical source of information—not just for ordinary users, but for activists and media professionals as well. In announcing his intent to buy the social media platform earlier this month, the Tesla CEO said he wanted to make Twitter a "platform for free speech around the globe."
But in recent years, the number of people left in control of free speech appears to have dwindled as billionaires scoop up legacy media properties in multimillion deals—all now dwarfed by Elon Musk's massive investment in Twitter. (Other social media giants like Meta and Alphabet are, at least, still public companies.)
Here are how some of those billionaire acquisitions have played out. – Nicholas Gordon, NiemanLab
Stand-up comedian and Hollywood actor Kevin Hart on Tuesday launched a new media company called HARTBEAT, with a $100M investment from private equity firm Abry Partners.
The company says it will produce and distribute television and film content focused on "comedic storytelling" and that it was in various stages of development or production on more than sixty projects. – Reuters
When is a 14% increase in quarterly ad spending a bad thing? When it's for YouTube.
While it was a healthy double-digit increase, it was a "deceleration" from the 24% growth YouTube had in the fourth quarter of 2021, and it was the main reason Wall Street analysts attributed to a sell-off in parent Alphabet's shares following the release of its first-quarter results. – Joe Mandese, MediaPost
The NAB Show ended Wednesday. The National Association of Broadcasters announced preliminary registered attendance of 52,468. That compares to 91,500 in 2019.
In any normal time, an attendance decline of more than 40% would be considered catastrophic. Of course, the past three years have been anything but a normal time.
Though international attendance was down, the show still drew about 22% of its audience from countries outside U.S. borders, compared to 26% three years ago.
There were around 900+ exhibitors, compared to around 1,600 in 2019. – Paul McLane, RadioWorld
Per the analytics firm Conviva, the two-night WrestleMania weekend drew a combined 2.2 billion impressions across all social platforms, compared to 1.8 billion for the most recent Super Bowl. Likewise, WWE amassed 1.1 billion video views, 13.1 million hours of video watch time, and 87 million engagements over the weekend, compared to 618 million video views, 3.56 million hours of video watch time, and 78 million engagements for the NFL championship game. In fairness, the Super Bowl is a one-night event compared to the two nights of WrestleMania matches. – Joe Otterson, Variety
At a briefing for reporters on Tuesday, the CDC's Dr. Kristie Clarke said so many people caught omicron over the winter that almost 60% of everyone in the U.S. now have antibodies to the virus in their blood.  That number is even higher for children — almost 75% of children 11 and younger have antibodies to the virus. – Joe Neel, NPR