FYI
LyricFind Expands Its Reach To Africa
The Toronto-based lyric licensing platform has signed a blanket deal for 38 African markets with the South African mechanical rights organization. CEO Darryl Ballantyne (pictured) explains the partnership.
Dec 20, 2018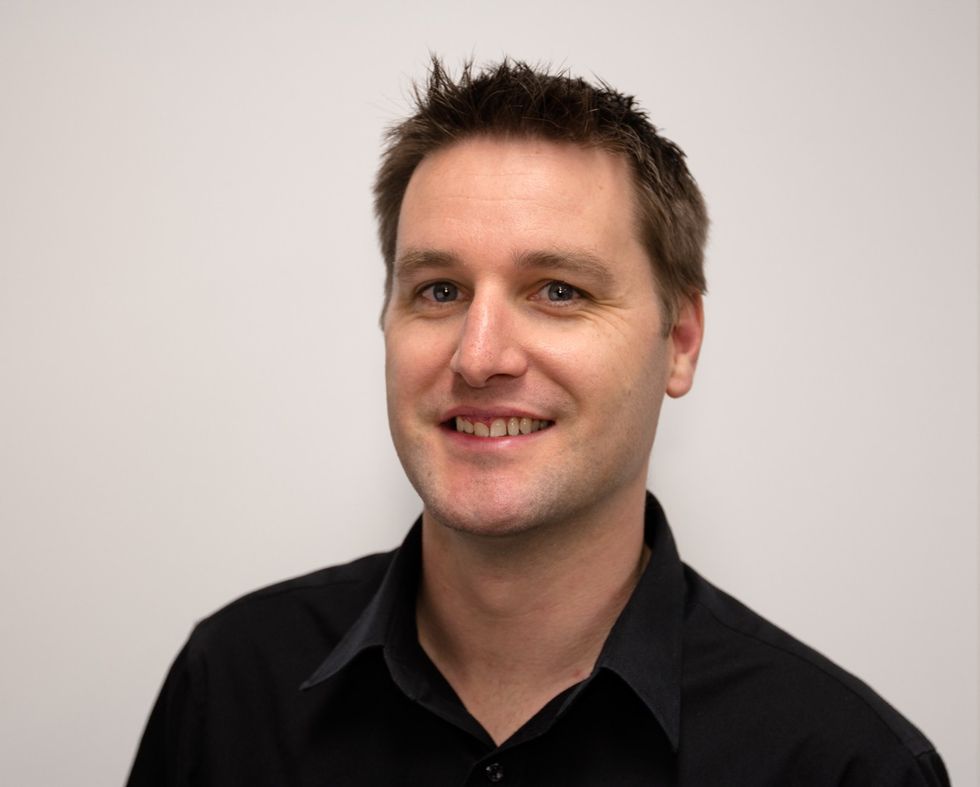 By Kerry Doole
Toronto-based lyric licensing platform LyricFind has signed a blanket deal for 38 African markets with South African mechanical rights organization, CAPASSO (Composers, Authors and Publishers Association). CAPASSO covers African repertoire from 38 countries, through affiliated African societies.
---
CAPASSO is a mechanical rights licensing agency based in Johannesburg, South Africa, which collects and distributes royalties to its members: music publishers and composers. The deal will mean South Africa and 37 other African countries' songs will now be fully licensed and monetized by LyricFind across Africa. It also allows all international repertoire to be exhibited and monetized in these countries, legally and with the highest quality standards for the lyrics, the rights and the royalty reporting.
In an interview with FYI, LyricFind founder and CEO Darryl Ballantyne explains "the deal has actually been in the works for over a year. Worth the wait! I've actually had minimal involvement in this one – the bulk of the credit goes to Robert Singerman, our SVP of International Publishing. He's a master at dealing with societies around the world and getting them signed on to our platform."
In a company press release, Singerman states "This was truly a group effort. This agreement evolved thanks to many meetings at MIDEM as CAPASSO developed as the South African Mechanical Rights Society. It would not have happened without the generous assistance of CAPASSO and SAMRO Board member David Alexander of Sheer Music, Africa's biggest independent music publisher, the CAPASSO team, especially Warrick Percy and strong relationships with Renneth Tshisikule of IMEXSA, the South African music export office."
David Alexander said, "I am pleased that this deal has finally been closed because global income for lyrics is on the rise and it is now an important part of the Songwriter and Publisher's revenue streams."
"This agreement is the first of its kind for CAPASSO" says Warrick Percy, the society's Head of Licensing and Business Development. "Reprographic rights account for roughly 8% of music publishing royalties worldwide. Thus far, CAPASSO has not been in a position to monetize and collect these royalties on behalf of African composers despite extensive usage taking place. This agreement will now ensure that African composers are properly represented and accounted for thanks to the wonderful work being done by Lyricfind."
The agreement also notably covers legal lyric translations of global music into African and other languages (and vice versa). Legal translations will further help break down language barriers and increase music's usage, engagement and revenue.
The 38 countries include Angola, Benin, Botswana, Burkina-Faso, Cape Verde, Chad, Comoros, DRC, Eritrea, Ethiopia, Gambia, Ghana, Guinea-Bissau, Kenya, Lesotho, Liberia, Madagascar, Malawi, Mali, Mauritania, Mozambique, Namibia, Niger, Nigeria, Republic of Congo, Rwanda, Sao Tome e Principe, Senegal, Seychelles, Sierra Leone, Somalia, South Africa, South Sudan, Swaziland, Tanzania, Togo, Uganda and Zimbabwe.
Ballantyne notes that LyricFind exercised due diligence in regards to CAPASSO. "We always want to make sure we're dealing with reputable organizations who ensure songwriters are properly paid. It certainly helps, though, that all the tracking and reporting to them is handled on our side, through our established back end, so we can help a lot in the process of identifying and paying works."
Despite the limited music industry infrastructure in most of these countries, Ballantyne stresses that "we trace everything down to identified works. We don't have instances of unidentified, user-generated content because everything is created and matched by our in-house content team. As a result, we always know exactly which work was used, where, and how many times, making it much easier to pay the correct rightsholder."
LyricFind expanded into Brazil in October, after signing deals with the country's leading publishers and PRO. Ballantyne tells FYI that "We're always looking to cover more rights and more territories. We've already established a high coverage level in North America, Europe, South America, Australia, and other high-value regions, so the next big areas for us are Asia (we've done a bunch there, but lots more to go), and MENA [Middle East North Africa]. Those regions are also significant growth regions for the industry as a whole."
As for 2019?: "We've got a number of exciting product plans coming out in the first half of the year, but at the moment we're keeping tight-lipped! But as always, you can count on more lyrics, more licensing, and more languages from us."