FYI
Justin Bieber Launches 'Justice' Fundraising Contest
To coincide with the release of his new album, Justice, Justin Bieber is rallying his fans until the end of Apri
Apr 07, 2021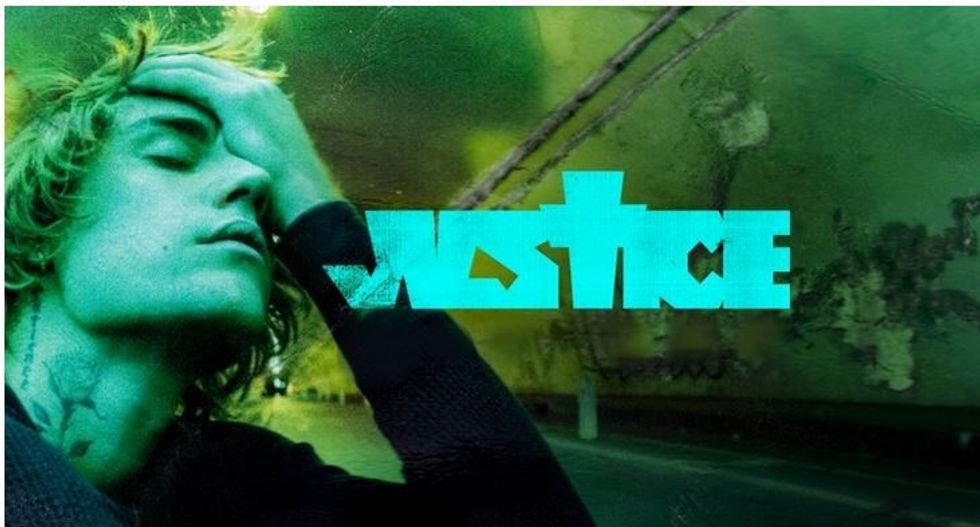 By Karen Bliss
To coincide with the release of his new album, Justice, Justin Bieber is rallying his fans until the end of April to help learn about and donate money to a range of charities focused on justice: Alexandria House, Anti-Recidivism Coalition, Baby2Baby, Equal Justice Initiative, LIFT Los Angeles, Poor People's Campaign, Self Help Graphics & Art, The Compton Pledge, The King Center and This Is About Humanity.
---
 "In honor of #Justice I'm supporting organizations that embody what justice looks like in action," the singer posted to his Twitter account.
Titled Justice in Action: Win the Ultimate Justin Bieber Experience, fans who participate get a chance to win a pair of floor tickets to a show of their choice when Bieber hits the road in 2022, an autographed Epiphone Hummingbird Artist guitar, and a $500 shopping spree on Bieber's online store. Approximate value is $4000 (USD).
Of note, the contest entry form asks for a zip code and the grand prize concert tickets are for a U.S. show. Regardless, partnering site Propeller gives a page to each charity enabling people to take an action and learn a little about the mandate of each charity.
-- Karen Bliss has further details about this campaign on her Samaritanmag website.