FYI
July Talk Announces August Drive-in Shows
The popular Toronto rock band has planned two outdoor concerts near the city on Aug. 12 and 13. Car horn applause anyone?
May 13, 2020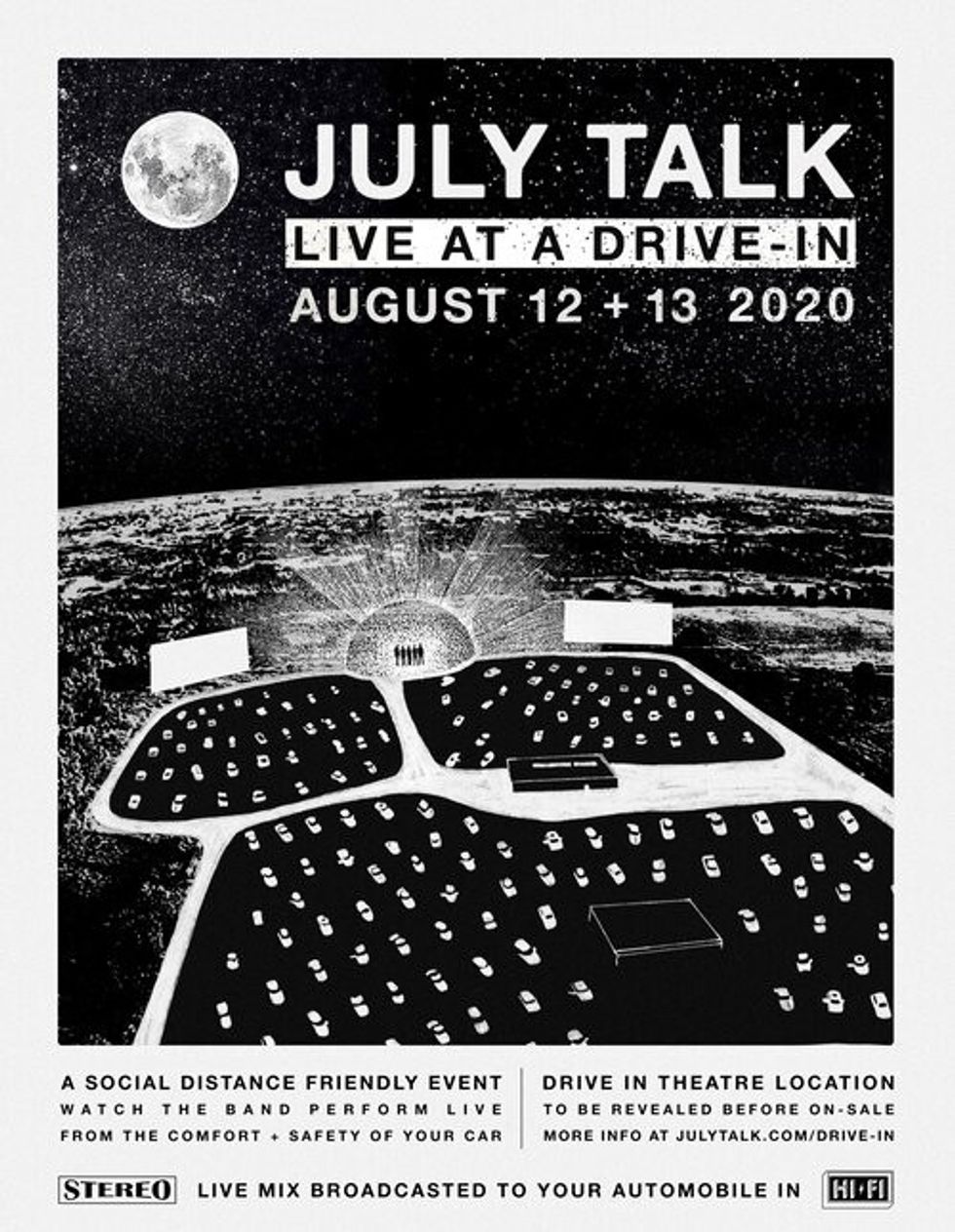 By FYI Staff
People will certainly be talking about July Talk in August, given the news that the popular Toronto rock band will be performing live at at a drive-in movie theatre at an undisclosed location near Toronto on Aug. 12 and 13.
---
This is believed to be the first music show booked at a Canadian drive-in since the pandemic-induced lockdown that has suspended all live concerts for the past two months. The shows take place a month after the release of a new July Talk album, Pray For It, out July 10 on Sleepless/BMG.
Stating that "we're over the moon" about the planned concerts, July Talk added on its Facebook post that "we've been working on this idea for some time now and it feels like it's going to be a pretty special event. The thought that we will be able to perform and feel your company again is just too much."
"We're going to premiere some unreleased music video stuff and play a full scale 90 minute live set where the audio is broadcast onto your car radio and the drive-in screens play a live multi-camera feed as well! Car horn applause anyone?!"
A press release explains that "due to the ever-evolving nature of protocols and ongoing state of emergency in the province, no further details about ticket packages and event details will be shared at this time. The event will proceed in compliance with government health and social distancing protocols."
Of note is the fact that July Talk is now managed by Six Shooter, a company renowned for "thinking outside the box."
Sign up for ongoing updates about the concerts here.
Here's the new July Talk single, Identical Love.