FYI
Jessica Mitchell: Somebody Gonna Get Hurt ft Tim Hicks
Two of the strongest voices in Canadian country combine to great emotional effect on this full-blooded and open-hearted ballad.
Jun 28, 2019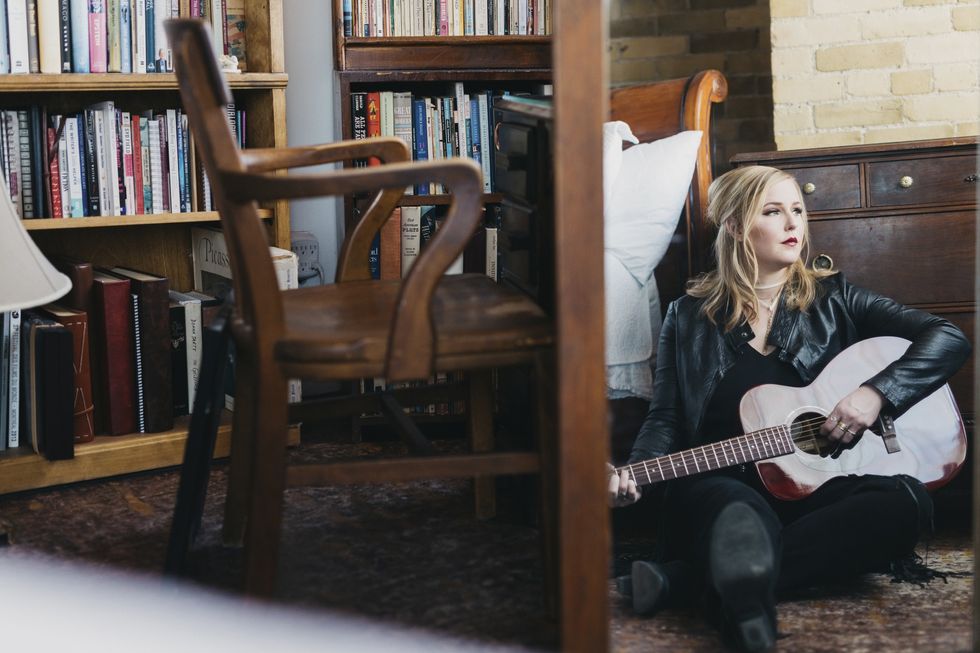 By Kerry Doole
Jessica Mitchell - Somebody Gonna Get Hurt featuring Tim Hicks (Open Road): On this new single, critically acclaimed singer-songwriter Jessica Mitchell takes a strong song and makes it even better.
---
The tune appeared on her full-length album Heart Of Glass, but the addition of Tim Hicks to this new version gives it extra emotional traction by representing both sides in a volatile relationship.
The rugged Hicks voice matches perfectly with Mitchell's powerful pipes. Nothing timid here, just a full-blooded and open-hearted ballad, one accompanied by shimmering slide and soaring guitar.
Mitchell wrote and produced the track alongside notable Nashville-based producers Blake Bollinger, and Ben Stennis, and it deserves heavy country radio exposure.
On June 21 Mitchell played Toronto's Budweiser Stage for the first time, alongside Willie Nelson, Alison Krauss, and more at Outlaw Music Festival.
She plays Kitchener's Canada Day party on July 1, and has August dates in BC and Ontario. Look for a September overseas tour, with details TBA.
Links
Publicity: Hype PR