FYI
Greg Godovitz's Final Farewell To Goddo
Goddo played its farewell concert Saturday night at the Phoenix, an event that pulled a mostly full house to see a power trio that has headlined on-and-off for the past 43 years and created a legac
Dec 17, 2018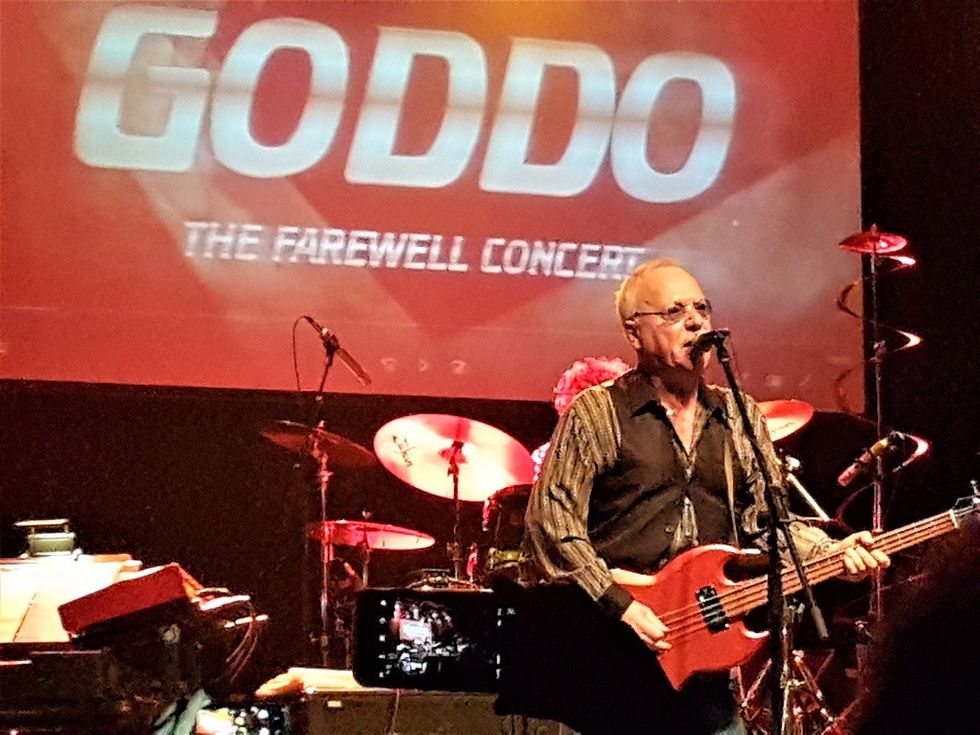 By David Farrell
Goddo played its farewell concert Saturday night at the Phoenix, an event that pulled a mostly full house to see a power trio that has headlined on-and-off for the past 43 years and created a legacy that is part of Canada's music history.
---
Forever destined to play third fiddle as a power trio to Rush and Triumph, and led by erudite author, producer, songwriter, bassist, lead singer and (once) self-styled 'bad boy' Greg Godovitz, the group has had a string of minor hits across multiple record labels since launching on Polydor Records early in the CanCon era.
Its top-ranked song was "Pretty Bad Boy" on the Attic imprint, but there were others such as "Chantal," "Under My Hat," "There Goes My Baby," "Sweet Thing," "Too Much Carousing," "Tough Times" and "Oh Carole, Kiss My Whip."
Saturday night was the final chapter for a band forever fronted by Godovitz who now has plans to launch the Greg Godovitz Band in several months. Earlier he released his first solo album, co-joined by Loverboy's Paul Dean.
Various guests joined the trio on the Phoenix stage, including Godovitz's former bandmate in Fludd, Ed Pilling. The trio, longlisted with drummer Doug Inglis and guitarist Gino Scarpelli, was reformed for the Phoenix show with the band's first drummer, Marty Morin, and Scarpelli's son, Gene.
The farewell marked a small but important footnote in the city's music history as Goddo remained the last band standing from the days when the 'Yonge Street strip' was a vibrant nucleus for rock 'n' roll. Among the venues associated with the era were the Piccadilly Tube, the Gasworks, The Embassy tavern and Friar's Tavern.
Also on the billing Saturday was Wild T & The Spirit featuring Tony Springer.