FYI
"God's Plan" Has Drake At No. 1
Drizzy's surprise release has chalked up fantastic response around the globe, smashed records on Spotify and Apple Music and zoomed straight to 1st place on Nielsen's mid-week streaming chart.
Jan 25, 2018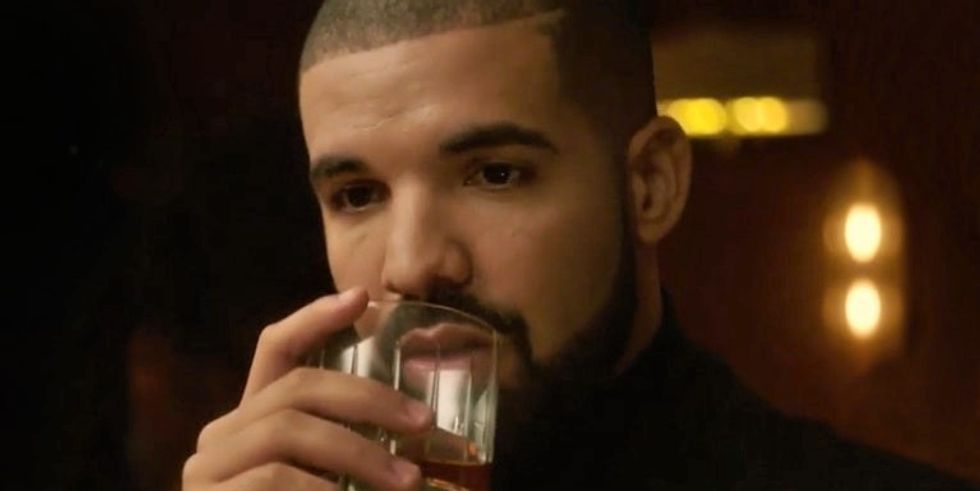 By David Farrell
"God's Plan" is proving to be a blessing or maybe even a minor miracle for Drake as the one-half of a two-song EP released over the weekend broke single-day streaming records on both Spotify and Apple Music.
---
The track is coupled with "Diplomatic Immunity" as part of a project called Scary Hours.
The popularity achievements follow his having held the No. 1 spot on Spotify's most-streamed artist chart for two consecutive years (2015, 2016), dropping to 2nd place with the release of Ed Sheeran's Divide blockbuster in 2017.  
"God's Plan" was streamed 14M times on its first day of release on Apple Music and amassed 4.3M streams on Spotify on the US (on Monday, Jan. 22)–the highest one-day total in the streaming platform's history. The record was previously held by Taylor Swift's 'Look What You Made Me Do', a Spotify rep told Pitchfork.
In the UK, the new track went straight to No. 1 on the Official Charts Midweek Sales Flash, upending Eminem who fell two places. Until Drake's surprise release Brit bets were on emerging Brit rapper Ramz's single "Barking" which had to settle for 2nd place.
In Canada, mid-week status for "God's Plan" puts him on the Nielsen Building-Song consumption chart at No. 1 based on three-days reporting.