FYI
The FYI News Bulletin
The Coalition of Canadian Creators is seeking an amendment to section 14(1) of the Copyright Act which would enable creators to reclaim copyrigh
Jun 07, 2021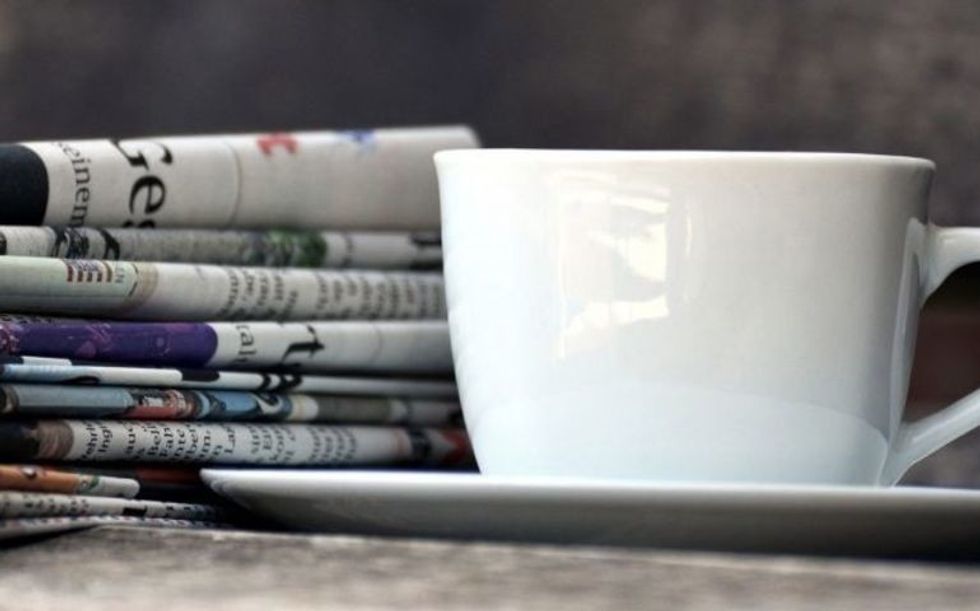 By David Farrell
The Coalition of Canadian Creators is seeking an amendment to section 14(1) of the Copyright Act which would enable creators to reclaim copyright rights ("rights reversion") 25 years after the date of a transfer rather than 25 years after the creator's date of death, as currently specified in the Act. A rights reversion provision is included in the US after 35 years after transfer, and the EU is considering making it mandatory after several countries have already adopted the reversion right.
---
"We're asking that the words '25 years from the death of the author' be removed from the Act and replaced with '25 years from the date of copyright transfer,'" the Coalition says in an open letter to the PMO and the ministers of Heritage, and Innovation, Science and Industry. The petition is signed by 75 creators that include Gordon Lightfoot, Robbie Robertson, Celine Dion, Sarah McLachlan, Jim Vallance, Bryan Adams, Bob Ezrin, Jim Cuddy, Alanis Morissette, Bruce Cockburn, Tegan & Sara, Fefe Dobson, kd lang, and Myles Goodwyn.
– SOCAN has announced several changes to its executive suite, in addition to the earlier report of Vanessa Thomas becoming VP, Member & Industry Relations. Jean-Christian Céré, a 15-year veteran with SPACQ, is named Chief Membership Officer. He holds degrees in copyright law and a Master of Business Administration. Céré joins the PRO on June 28.
Additionally, Alan Triger joins as head of the newly formed Strategic Solutions & Analytics Team, charged with managing existing projects, such as the company's new Member Portal. His CV includes a 26-year tenure with Warner Music Group. 
SOCAN has also announced that COO Jeff King left the company on June 4. Following a re-organization of much of SOCAN's operations, the decision was made to remove the COO role. Quebec GM Geneviève Côté has also left the org, effective June 4. SOCAN's Quebec affairs will now be fulfilled in part by Céré, according to a media release.
– Aboriginal People's Television Network has more than 30 acts booked to appear on an APTN Indigenous Day broadcast on June 20 that is to be rebroadcast the day following. Artists named to appear include Snotty Nose Red Kids, Tom Wilson, Buffy Sainte-Marie, Julian Taylor, Charlotte Cardin, and Rose Cousins.
– Music Publishers Canada has awarded Fanshawe College's Music Industry Arts Program with its Industry Builder Award. Org CEO Margaret McGuffin, Sony Music Publishing Canada's Gary Furniss and Tom Wilson made the presentation virtually in an off-beat video stream recently that you can watch below.
– Seven-time Grammy winner Alanis Morissette has announced tour dates for her 2021-2022 world tour that celebrates 25 years of Jagged Little Pill. The tour spans 14 countries, including 35 US shows produced by Live Nation. It will kick off August 12th in Austin, TX. No Canadian dates show on the itinerary that opens Aug. 12 in Austin and winds up in Manila the following year on Nov. 19.
Tempting real estate listings
This week, a newly built mansion outfitted with Swarovski crystals and 24-karat gold surfaced for sale in Newport Beach at US$69.8M — a price that would smash the home sale record in Orange County. Some houses aim for subtlety. This one doesn't.
Up in L.A. County, two athletes made big moves off the field. NFL legend Tony Gonzalez found a billionaire buyer for his Georgian-inspired home, and boxing great Sugar Ray Leonard put his longtime estate in the Palisades up for grabs at $46.5M.
Looking for a pile in Canada? Sotheby's has a French-style chateau in Mississauga that can be had for C$37.2M, there's a snazzy turn of the century 12-bedroom in Montreal that is listed at $24.7M, and a 7-bedroom palace in West Van that's yours for $15.2M.