FYI
Five Questions With… Joe Nolan
The Albertan roots-rock songsmith digs real deep on this third album, Cry Baby, a trip through melancholic madness, broken relationships and endless booze-fuelled evenings. "This is by far the most vulnerable and up close piece of music I have put out," he explains.
Sep 21, 2018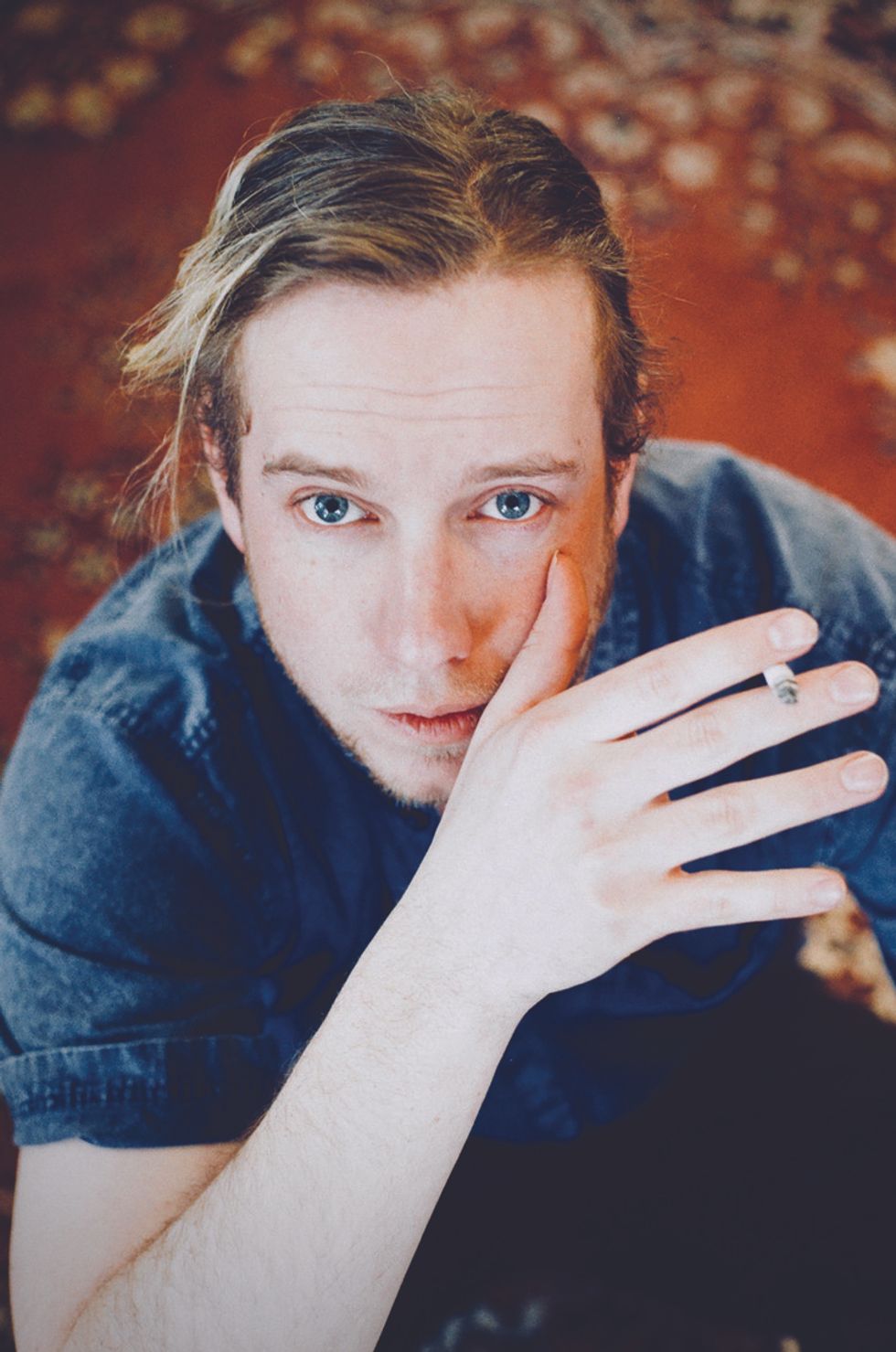 By Jason Schneider
It's hard to believe it was only in 2011 that Joe Nolan released his debut album, Goodbye Cinderella. At that time he was heralded by the Globe & Mail, No Depression and other publications as a roots rock wunderkind, an opinion confirmed by his 2014 Colin Linden-produced follow-up, Tornado. However, along with the acclaim came complications at odds with his creative vision.
---
Now the Edmonton, Alberta native is back with Cry Baby—out Sept. 21—an album that finally opens up what Nolan has kept locked tightly for the past three years. The 10-song collection is a trip through melancholic madness, touching on darkness and depression, broken relationships and endless booze-fuelled evenings. At its core is Nolan's unwavering strength as a lyricist and his wounded-heart delivery that reminds us of our humanity. Cry Baby is, in essence, Nolan unapologetically sharing his story, and through that finding a second chance and a new beginning.
If there's a common thread to Cry Baby, it is indeed a sense of walking back from the edge and recapturing joy—and perhaps personal identity. It can be heard on the heart-wrenching "Music In The Streets" (featuring Lydia Loveless on backing vocals) in which two gun-shy lovers embark on a new relationship. It's also there on "Dead Ends and a Damaged Heart" and "Stand Up For Your Love," songs that carry more weight of experience than anyone Nolan's age deserves.
Joe Nolan launches Cry Baby with shows Friday in Calgary and Saturday in Edmonton, to be followed by more Canadian touring throughout the fall. For more info go to joenolanmusic.com.
What makes Cry Baby stand apart from your previous work?
This album peels into many layers of my personal life from the past five years. It was a period where I've had the most growth, while at the same time have felt the most stagnant. It's the hardest place I have ever been to. This being said, I wanted to make something honest, real to me.
What songs on the album are you particularly proud of and why?
I am proud of each one; they're all equal to me. As I noted in the previous answer, this is by far the most vulnerable and up close piece of music I have put out.
How would you describe your artistic evolution so far?
I have become a better listener, and I have less fear of what people think. I am doing what I love, making music, and if I can continue to do that, then for me that's success.
What's been the most significant change in your life over the past year?
The most noticeable change was quitting smoking almost four months ago—going from nearly a pack a day for years to zero was pretty drastic. But there are many other changes that have happened this past year too.
If you could fix anything about the music industry, what would it be?
I'd remind people to focus on the word "music" before "industry," quality before quantity, ears before dollar signs, and to destroy all auto-tune. That would be a good start anyway!