FYI
Essentials… with Dean Brody
Each week, Essentials allows Canadian musicians to share the things that have helped get them through the pandemic, and why they still can't live without them. Here are the choices of one of the biggest stars in Canadian country music.
Oct 13, 2021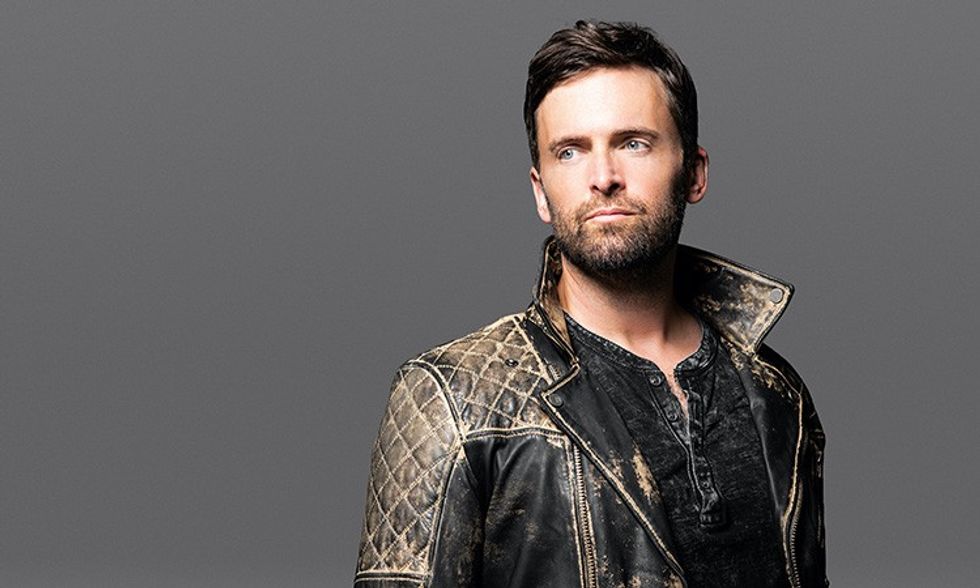 By Jason Schneider
Each week, Essentials allows Canadian musicians to share the things that have helped get them through the pandemic, and why they still can't live without them.
---
The recent announcement of this year's Canadian Country Music Association Award nominees once again demonstrated that Dean Brody is at the top of his game. The B.C. native was recognized in the categories Entertainer of the Year, Male Artist of the Year, Single of the Year and Fans' Choice, all on the strength of his current album, Boys, his first fully independent release on his label, Scurvy Dog.
Brody is keeping the momentum going with the radio-release of I'd Go To Jail, the latest single from Boys, and one he says is a personal favourite on the album. An emotion-fueled track, the song displays Brody's passion for storytelling while capturing the unparalleled beauty of a father-daughter relationship.
Since his debut single Brothers hit the US Top 40 back in 2008, Dean Brody has become one of the most beloved Canadian country artists of his generation. Only Shania Twain has racked up more Canadian streams, and no country artist has owned the Canadian live stage more than Brody in the past five years with three national arena tours and a national acoustic tour. He's also recognized as being the first Canadian country artist to headline Toronto's Budweiser Stage, which has become an annual tradition on top of his headlining appearances at major festivals across the country.
Furthermore, in 2020, Brody branched out into the craft beer market, launching a signature Canadian-sourced lager, Hucklejack. It secured a rare placement on Ontario's LCBO shelves, a testament to the strength of his music brand.
Brody's next scheduled show is Nov. 20 at Winnipeg's Canada Life Centre. For ticket information, go to deanbrody.com.
Essential Song: Johnny Cash, A Boy Named Sue (from At San Quentin, Columbia 1969)
As an aspiring songwriter, this song [written by Shel Silverstein] captured my imagination and began a real appreciation for storytelling by way of song. The story itself is amazing, but almost just as impressive, is how Johnny embodies the character of "Sue." It's remarkable. You'd swear he lived the song. This and many other of his songs became a benchmark for me in my songwriting journey.
Essential Podcast: The Joe Rogan Experience
My introduction to Joe Rogan was through his work on Fear Factor and his commentary on UFC fights. I find Joe inquisitive and capable of asking questions that stir thought and debate. His social commentary by way of his podcast and stand up comedy is brilliant. I was surprised to learn just how deep of a thinker he is and how knowledgeable he is on an array of subjects. Always a good listen when Joe is on, whether you agree with him or not.
Essential TV:Yellowstone (Paramount Network, 2018-present)
Whenever I watch Yellowstone, it's like seeing a little piece of home. The geography is almost identical to where I grew up in southeastern British Columbia. We lived just 25 minutes from the Montana border. On top of that, the rural rancher / cowboy / cowgirl / land-is-everything narrative evokes memories of growing up around rodeos and auctions and tough men and women—a lot of good folks, and some darker characters as well. Kevin Costner's also one of my favourite actors. And the character of Rip [played by Cole Hauser], it's like he must have grown up around Jaffray, my hometown, as he's quite believable. The strong character of the men and women of Yellowstone make it a very nostalgic show for me.
Essential Movie:The Shawshank Redemption (1994)
The twist at the end is perfect. It concludes just how you'd hope a story would end. Stephen King is a master storyteller, and Tim Robbins and Morgan Freeman bring his characters to life on the screen in the most amazing way. Such subtlety and depth delivered by both. And man, how we're almost blindsided at the end—that was magic. And how the "little guys" defeat authority, it's just the most poetic justice in the end.