FYI
Doug Putman's Spin On His Music Shop Empire Under Lockdown
At age 36, Doug Putman has become the world's pre-eminent pre-recorded music retailer, with almost 5,000 employees and 350 stores spread across Canada, the US and the UK operating under the Sunrise, For Your Entertainment (FYE) and HMV brand names. Here he discusses what it's like in the hot seat during the lockdown.
May 05, 2020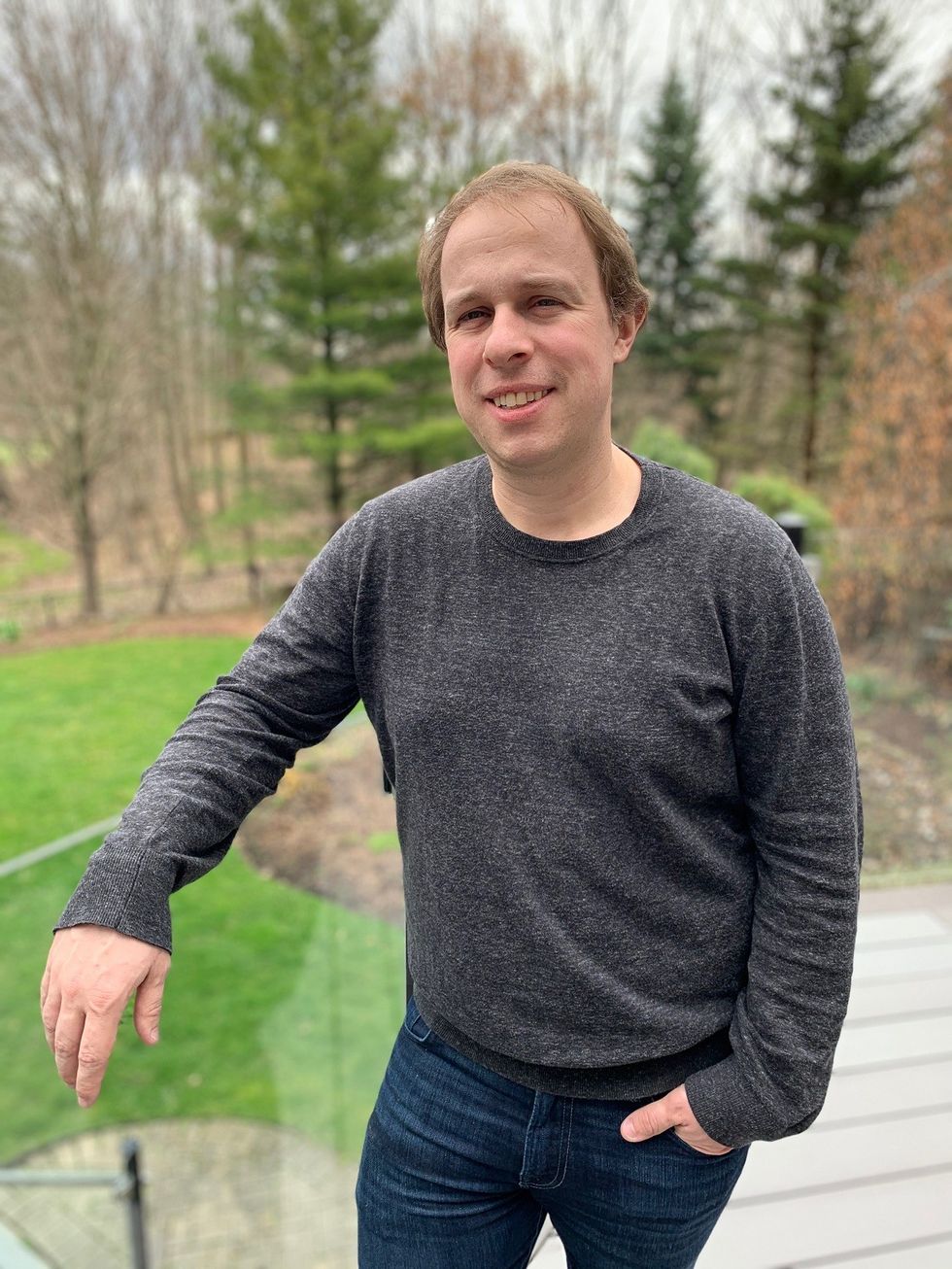 By David Farrell
At age 36, Doug Putman has become the world's pre-eminent pre-recorded music retailer with almost 5,000 employees and 350 stores spread across Canada, the US and the UK operating under the Sunrise, For Your Entertainment (FYE) and HMV brand names.
---
His story is one of a Canadian entrepreneur who sees opportunities where others have either failed or seen gloom and he's done it by taking calculated gambles that started when he expanded beyond his family-owned manufacturing and distributing firm Everest  Toys with the acquisition of brothers Malcolm and Roy Perlman's Ontario-based Sunrise music chain of about a dozen stores in 2014, and expanding it to a national chain of 80+ stores.
Three years later, in 2017, he took over HMV Canada's assets and 80-plus leases; in 2019 he acquired HMV Retail's chain of about 100 stores in the UK, for about C$1.25M–and in Jan. 2020, he expanded into the US by acquiring the distressed assets of the 200-store FYE chain for a reported $13M.
Last week, Putman talked about his businesses from his family home in Ancaster, ON. Considering the size, scope, complexities and financial pressures from the lockdowns on his businesses across three countries, he sounded surprisingly like his usual self: confident, pragmatic, and with a mindset that is best described as cautiously upbeat.
In the wide-ranging discussion, Putman says his chief concern is the financial stresses on businesses like his during the lockdowns and the length of time for a bounce-back once the restrictions are lifted.
For him, the UK government's support package of loans, grants and tax relief is the most beneficial. The employee retention program with caveats offers up to 80% of furloughed wages, and a 12-month holiday on property taxes that he calls "a real blessing as it's a big amount of money that frees up capital we can use during the re-start and not a deferral that can knee-cap us after things start to loosen up."
Back rent is another issue and Putman spends a lot of his days in phone conversations with landlords in all three countries. And, while there are government assistance programs, none are clear cut and each has its own peccadillos that require sign-offs by landlords and or banks. The approach taken by The Gap and Staples, which suggests there is a legal option not to pay because stores were mandated to close, is not the route he is taking.
"We always want to be very transparent and open," he explains. "I always believe that you can do things in several ways: You send an email and say, 'This is what we're doing so like it or leave it.' That approach, I think, gets the worst result. You can say absolutely nothing, which I think also gets bad results. The other approach is to make the calls and start a conversation by saying, 'here's what our P&L looks like' and explore options from there.
"In preliminary discussions, the sense I get is that everyone wants to see what the government is going to do and how they're going to do it before anyone commits to anything. But, the consensus from the landlords we've spoken to so far is that they see the value in our stores. They see our brands as unique and different. In Canada and the US, we are in a lot of malls and they see value in keeping us as part of the mix. There's also the fact that a mall with a 50-percent vacancy rate isn't an option anyone wants but these guys have mortgages to pay too, so every situation is different."
At HMV and FYE he has maintained skeleton staffs, a number of whom have been operating on-line, mail-order fulfilments, reaping what describes as "robust sales." Suppliers have also been shipping new releases, which is key to maintaining currency with shoppers in these markets. The HMV online presence was launched in October of last year, and it was a 'go' from the start. Because of the pace of expansion, he says the back-end for online fulfillment for Sunrise had him "behind the eight-ball," so it's a business development that will need to be completed when he's finished jumping through hoops when the three retail chains are back up to speed.
As to when that will be is an open question, but Putman is confident that HMV can bounce back fairly quickly because the majority of the store locations are on high streets that attract a lot of foot traffic. His FYE operations in the US are largely located in malls, but in conversations with other business owners and in polls taken, the majority opinion is that consumers are resilient and once the initial hesitancy to mingle eases, there will be a slow but steady re-build in traffic and sales. He says of the three countries his chains operate in, Canada could be the most challenging as his research reveals an undercurrent of pessimism about things returning to normal here.
Will there be store closures? "I don't know about that. We have to wait and see. We can't have stores shut for three months. I know this, so if there is a gradual relaxation in the markets it is going to be a wait-and-see situation how the public responds. Running a business in today's climate really means being able to turn on a dime as things seem to be changing all the time, but here in Canada we need to have a real business to make the Sunrise operation work. We can't run a successful business with a 20-store chain, so the bounce back is going to have to happen with some speed. I mean, when we do re-open, how much staff do we put in the stores? I don't know. And then there are the questions about how we protect our staff and our customers as things ease up. It's not going to be as simple as just changing the signs on the doors to 'Open' and expecting everything to return to normal, is it?"
Asked about how governments have handled the crisis, Putman isn't short of words even as he is loath to point a finger at politicians for failing to respond fast enough.
"Look, if governments were run as businesses there would have been a plan in place, right? You would have been thinking, what happens if this happens? What happens if that happens?
"And I mean, very quickly, when this was happening, every business person I was talking to at the beginning thought, 'Oh, this is going to be just China'. That's all I heard when I was travelling around at the beginning of the year, and the big worry then was that getting goods out of China was going to be really hard. And so, as a business, you make decisions. You ramp up to buy locally and make the decision as to what extent you are going to bulk up.
"You go through a checklist: What do we do? How do we do it? And then, very quickly, a couple of weeks later, we find out that this isn't limited to China, this is going to be a worldwide problem. And you're again readjusting, rethinking, and you say to yourself:  'Okay, now it looks like goods aren't going to be the problem, the problem is going to be there's not going to be customers to buy the goods'. Okay. So now how do we adjust again? and this I find surprising.
"Being a politician is a thankless job. But that's what these people decided to do. That's their life, but I am left wondering that instead of spending all this money trying to bail out businesses and helping people on unemployment, what if really early on, we had taken the billions, trillions, whatever it's going to end up being, and put it towards testing people. Where would we be right now?
"Had the politicians been more proactive, more transparent about the seriousness of the virus, things might have turned out to be less problematic, and less costly to businesses and society." And fewer lives may have been lost as well.
–– Editor's note: While it is a known fact that pre-recorded music sales are falling, last year SoundScan reported that 5.5-million CDs and 1.1-million LPs were sold in Canada. Extrapolating from this, gross sales in the market last year were somewhere north of $70-million, returning as much as $30-million to record companies. While these numbers pale compared to the '80s and '90s, that's still a sizeable chunk of revenue that supports dedicated music shops, record labels and recording artists. It is also worth noting that recent articles acknowledging the steep decline in record sales this year overlook the fact that the only establishment serving the market during the lockdown is Walmart. As with many record stores these days, the Sunrise chain in Canada sells a mix of CDs, vinyl, DVDs and pop culture items that include apparel, games, and books..