FYI
The Dirty Nil: One More And The Bill
The fiery rock track features a timely kick out the jams message.
Nov 25, 2020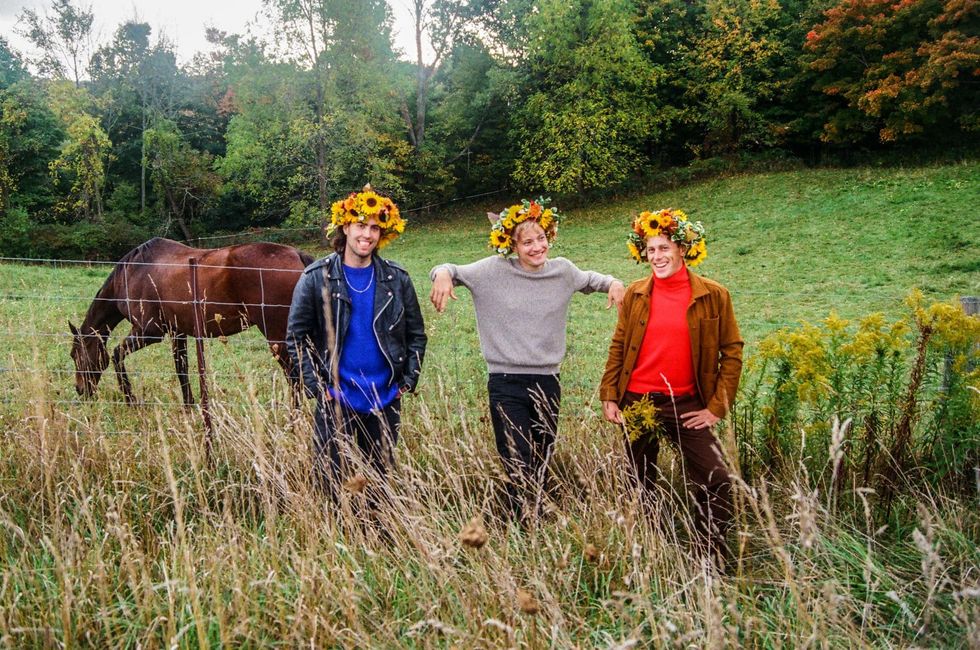 By Kerry Doole
The Dirty Nil - One More And The Bill (Dine Alone): The Juno-winning rock trio from Hamilton will release its next album, Fuck Art, on Jan. 1. Not the most conventional release day, but in times as topsy-turvy as these, why not? It'll allow those of us convinced that they're one of today's very best bands the chance to launch 2021 in spirited style.
---
Judging by this new single (plus earlier advance cuts Done With Drugs, Doom Boy, and Blunt Force Concussion), we're in for a treat. It features the Nil's signature adrenalized sound, plus a timely kick out the jams message. Sample lyrics: "I'm gonna smash my TV, smash my phone, leave politics alone, go outside for a while." Sage advice indeed.
In a label press release, guitarist/vocalist Luke Bentham says: "Let's be clear: social media hates you. One More And The Bill is an ode to the primitive, casting off the shackles and enjoying life while you've got it. This is one of my favourite songs we've ever made and we hope you enjoy!"
Bentham shreds with both his voice and his axe, ably abetted by his tight rhythm section of bassist Ross Miller and drummer Kyle Fisher. As the accompanying video reaffirms, they're a genuinely thrilling band in performance, a setting they've sadly been denied for most of the past year. Here's hoping that situation changes soon.
Together for nearly a decade, The Dirty Nil won the Juno Award for Breakthrough Group of the Year in 2017, then grabbed international attention with their second album, 2018's Master Volume.
Links
Publicity: Adam Bentley – Auteur Research
Management: 'Parkside' Mike Renaud, Hidden Pony
Booking: Adam Countryman, Artist Group International