FYI
CMAO Awards To Proceed As A Drive-in Event
A star-studded cast of Ontario's top country artists will perform at a new looking live-version of the Awards in London on Oct. 4 with (picture) Jason McCoy hosting. The event is presented by Slaight Music with support from Ontario Creates.
Aug 30, 2020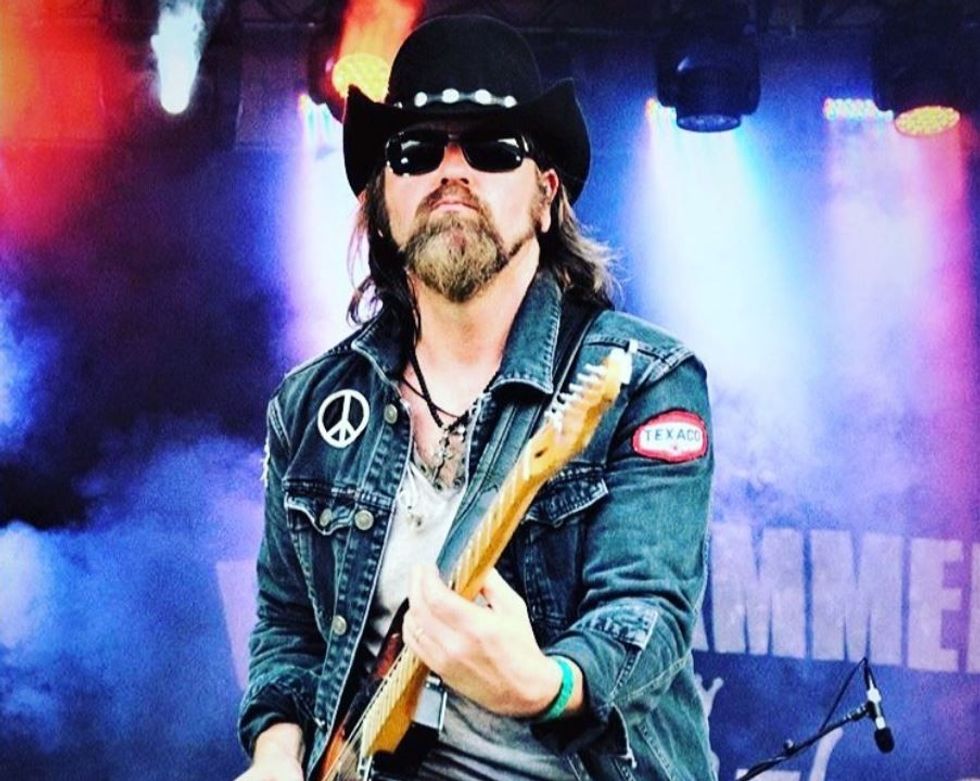 By FYI Staff
The Country Music Association of Ontario (CMAOntario) has announced a new concept and location for the 8th Annual CMAOntario Awards, taking place Sunday, October 4, 2020, in London, Ontario. Presented by Slaight Music with support from Ontario Creates, the CMAOntario Awards will now be a drive-in style event on The Raceway at the Western Fair District (316 Rectory Street, London). It will feature performances by Tim Hicks, James Barker Band, The Reklaws, Jade Eagleson, The Abrams, Eric Ethridge, Genevieve Fisher, Kelsi Mayne, Les Rats d'Swompe, Nicole Rayy, The Western Swing Authority, and special guest Kalsey Kulyk.
 
"On behalf of the CMAOntario and its members, we're thrilled that the show can go on! Our wonderful partners at Western Fair District are working closely with us to present an unrivalled, one-of-a-kind experience", said Steve Kassay, President of CMAOntario. "From the performing artists to the fans to the volunteers - we're ready to have some fun!"
 
Hosted by Jason McCoy, the 8th Annual CMAOntario Awards will celebrate the talent and achievements of Ontario's country music industry across 18 categories.

The CMAOntario drive-in award show will include performances by platinum-certified CCMA Award winner Tim Hicks, who is up for four CMAOntario Awards in 2020; platinum-certified and Juno and CCMA awards winners the James Barker Band, which is nominated for five awards this year; platinum-certified duo The Reklaws, up for six CMA Ontario Awards; 2019 CMA Ontario and CCMA Rising Star Award winner and gold-certified artist Jade Eagleson, nominated for Fans' Choice and Male Artist of the Year; two-time CMA Ontario Award winner The Abrams, up for two; and Eric Ethridge, with special guest Kalsey Kulyk, up for Male Artist, Single and Music Video of the Year.
 
Fans will also be treated to performances by Female Artist of the Year nominee Genevieve Fisher; Rising Star award nominee Kelsi Mayne; Francophone Artist or Group of the Year nominee Les Rats d'Swompe; Female Artist of the Year nominee Nicole Rayy; and the CMAOntario Awards house band The Western Swing Authority, who are also up for three categories at the  Awards.

"Tourism London is extremely proud to partner with CMAOntario on this event," said Cheryl Finn of Tourism London. "We are proud of the creative pivot from the original plans by the organizers as dictated by the current pandemic and are confident that our community will support such an imaginative and safe initiative."
 
The CMAOntario Festival and Awards were originally scheduled for June 2020, before a postponement to October 1 – 4, 2020. Due to challenges and restrictions presented by Covid-19, CMAOntario has cancelled accompanying festival events for 2020 including the Legacy Revival, New Faces Showcase, Tailgate Concert, and Conference. The previously announced presentation of the 2020 Impact Award to country music legend Carroll Baker will be postponed until 2021.

All previously purchased tickets will be honoured for the new location. Refund requests will be accepted up to September 2, 2020. Tickets will be available for purchase at the gate for guests who will occupy the same vehicle of previous ticket buyers.
 
Those who have confirmed reservations at the Delta Armouries Hotel for the May event can contact the hotel directly at 519 679-6111 to cancel or change your reservation to the new dates.
---
Further info here