FYI
Buffy Sainte-Marie Strikes A Deal With Howe Sound Music Pubbery
Academy Award-winning songwriter, musician and activist Buffy Sainte-Marie has struck a deal with newly-minted Cameron Strang's Howe Sound Music Publishing to represent her significant and well-cov
Jan 17, 2022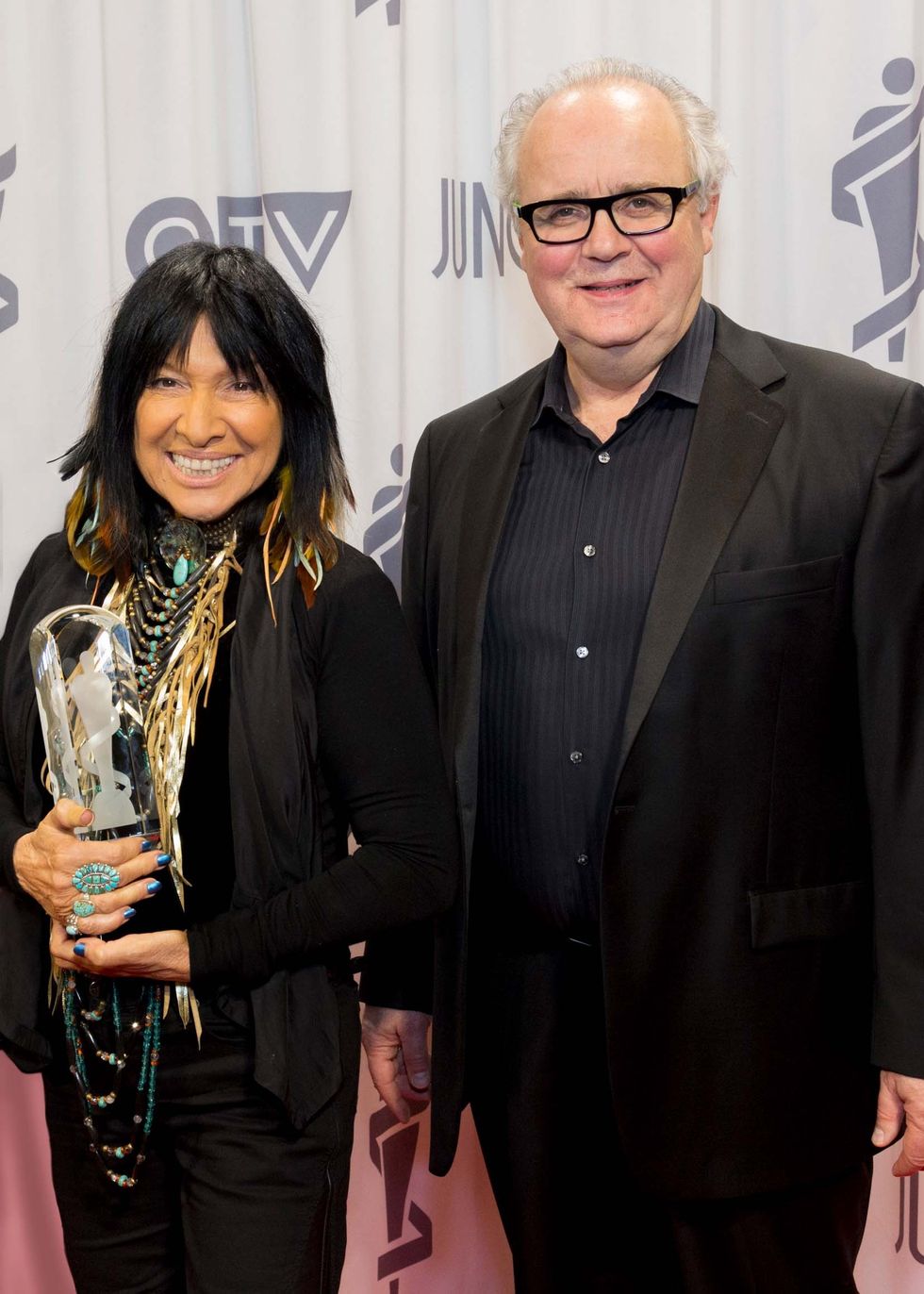 By David Farrell
Academy Award-winning songwriter, musician and activist Buffy Sainte-Marie has struck a deal with newly-minted Cameron Strang's Howe Sound Music Publishing to represent her significant and well-covered folio of songs that have earned over 200 covers since she launched her career in 1964 on Vanguard Records.
---
Strang, a Canadian-born US music industry legend, can claim to be the only person in the business to have simultaneously run a major record label and a frontline music publisher – Warner Bros. Records and Warner Chappell. He also founded New West Records and DMZ Records before that. The Howe Sound Music Publishing's deal will now be representing Sainte-Marie's wide-ranging and highly coveted song folio.
To get a sense of her success as a songwriter, it's worth noting here that her songs have been covered by a long and impressive A-list of singers that include Elvis Presley, Barbra Streisand, Celine Dion, Gram Parsons, Janis Joplin, Neko Case, Françoise Hardy, Cher, Indigo Girls, Bobby Darin, Neil Diamond, Shirley Bassey, Donovan, Joe Cocker, Jennifer Warnes, Glen Campbell, Andy Williams, Peggy Lee, Willie Nelson, the Charlatans, Quicksilver Messenger Service, and Courtney Love.
Gilles Paquin brokered the deal. He has managed Buffy for the past 30 years and says it has been a long-lasting relationship grounded on mutual respect. In a phone interview, Paquin explained that "Buffy had been resistant to making a publishing deal until Cameron sat with her and talked.
"We had a lot of interest from other companies, in the US and Europe–but she wanted someone who would help protect her music and legacy, understands her and connects with her music and lyrics.
"Cameron understands that Buffy's messaging hasn't changed over the years. He also understands the Indigenous movement, and he understands her importance in music and the world."
In announcing the deal, Strang said in a statement that "our goal is to support Buffy, take care of her songs and find new ways to bring her music to people. I have so much admiration for Buffy. She's an amazing person, an incredible artist and activist who is dedicated to creativity. She really lives it, and it's a beautiful thing."
In addition to winning five Juno Awards and being inducted into the Canadian Music Hall of Fame in 1995, the charismatic trailblazer was the first Indigenous person to take home an Academy Award as co-writer (along with Jack Nitzsche and Will Jennings) of Up Where We Belong, in 1983, for Best Original Song, from the film An Officer and a Gentleman, recorded by Joe Cocker and Jennifer Warnes. The song also won Golden Globe and BAFTA honours. In November 2021, She, along with several other Indigenous celebrities, including Robbie Robertson, were feted at a special event honouring Native film at the new Academy Museum of Motion Pictures in Los Angeles. 
There's also a new bio-documentary about her, entitled Buffy Sainte-Marie: Carry It On, produced by White Pine Pictures, Eagle Vision and Paquin Entertainment, that is slated to be released theatrically later this year and broadcast by Bell Media and APTN in Canada and PBS in the US.