FYI
Andy Frost Signs Off After 33 Years At Q107
He's a class act with a voice that is instantly recognizable and he has been a mainstay at Toronto FM Q107 for three-plus decades. Yesterday, the Winnipeg-born sports enthusiast signed off the air with his last show.
May 28, 2018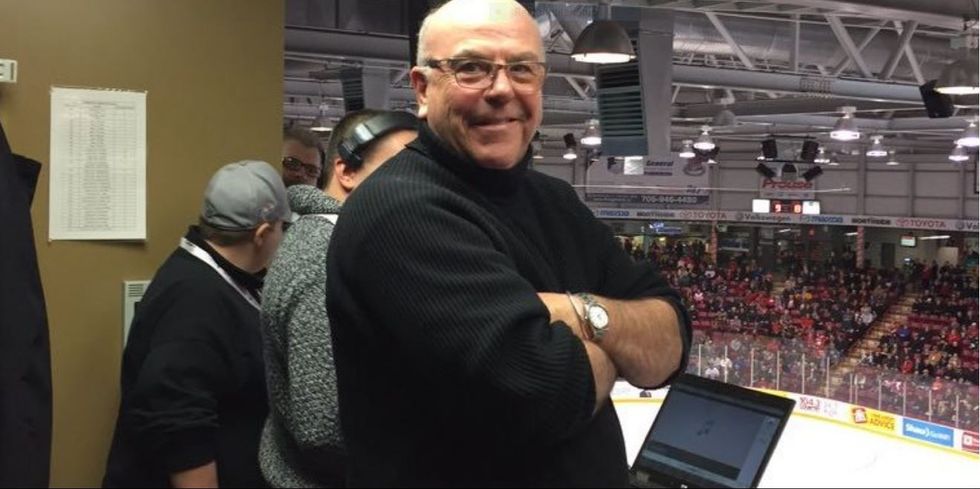 By FYI Staff
Rock 'n' roll will never die — but as far as generations of Toronto radio listeners are concerned, it's suddenly become a whole lot less psychedelic.
---
That's because Psychedelic Sunday, the popular Q107 classic rock program hosted by Andy Frost, has abruptly signed off after 33 years of exciting ears and expanding minds with Sunday-long servings of album tracks by Led Zeppelin, Pink Floyd, The Doors, Supertramp, Yes, Neil Young and other artists from rock's headiest era, 1965-75.
"It blows my mind," he said in an interview with The Star's Peter Howell. "I'm hearing from a lot of different people. I knew it was a popular show, but one thing that really sticks out to me is a tweet from a guy who says he started listening to the show when he was 17, and he's now 50. I'm also hearing from people who tell me they used to listen to the show in the back seat of their parents' car, and now their parents have died. They've grown up with it, you know?"
– Click to continue reading Toronto radio station Q107's Psychedelic Sunday signs off, and it's a bummer for loyal listeners, man
Frost's broadcast career started in Winnipeg in the late 1970s. He first worked as a volunteer disc jockey, hosting an on-air music program at the U of Manitoba's college station CJUM-FM 101.5. In 1979, he joined 92 CITI-FM as a DJ and later became their music director, working with a team that included "Brother" Jake Edwards, Terry Dimonte, Howard Mandshein, Steve Young, and Gary "Magic" Christian. During his tenure at CITI, he also worked as the radio commentator for the Winnipeg Jets for sister station 58 CKY-AM.
He moved to Toronto in the fall of 1985 when he was offered the position of Music Director at Q107 Toronto, along with hosting a new show called Psychedelic Psunday (sometimes spelled 'Sunday'). Andy Frost has been with Q ever since.