FYI
Abigail Lapell: Land Of Plenty
Pure vocals and sparse instrumentation tell a poignant story.
Mar 16, 2022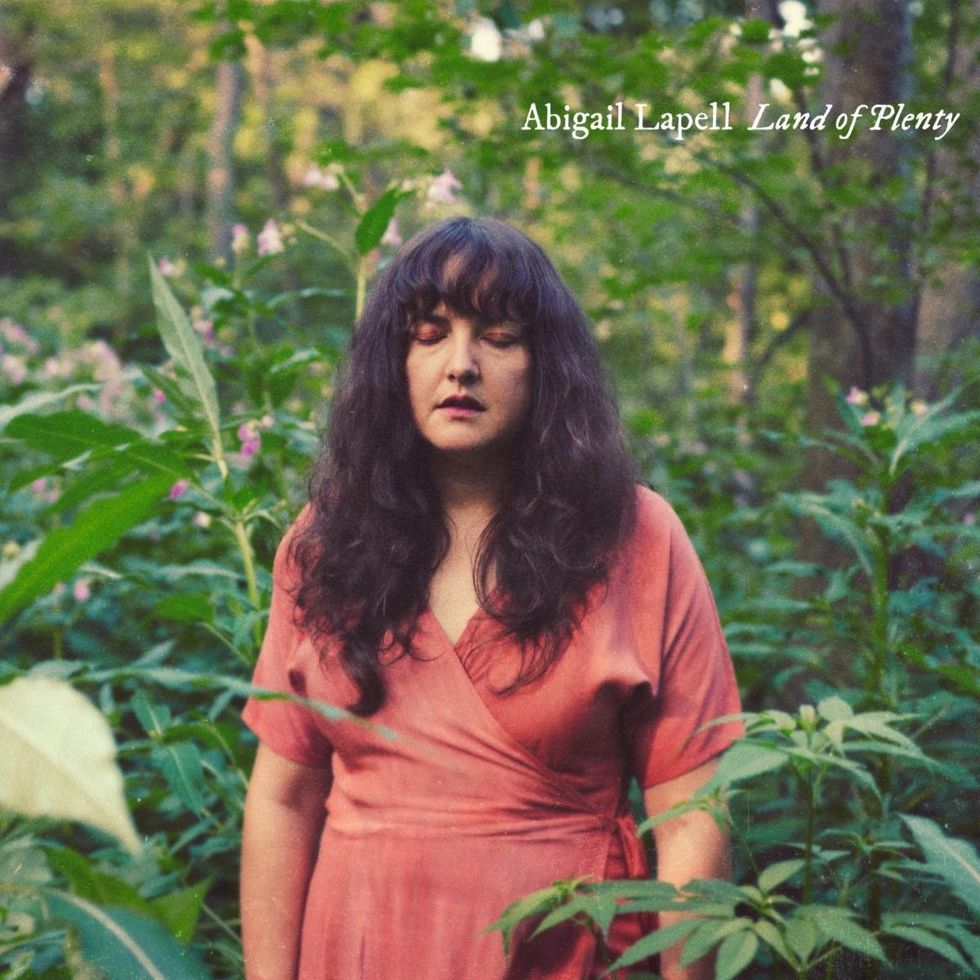 By Kerry Doole
Abigail Lapell - Land of Plenty (Outside Music): Much-heralded singer/songwriter Abigail Lapell releases a new album Stolen Time, on April 22, preceded by this powerful new single.
---
The song was inspired by Lapell watching a ban on Muslim immigrants, something that resonated with the woman whose family escaped the Holocaust by immigrating from Eastern Europe to North America. In a press bio, she recalls that "When the Trump administration first brought in the Muslim ban, I remember watching something about it and just crying; it made me think of my whole family. They didn't have an easy life here. You get here and you have no money, you have nothing to call your own, but you're still rich.
"It's not about romanticizing life in Canada or ignoring the ills of our society. We were just raised with this idea, that as shitty as it is, it's better than any other place or time in history. This is the land of plenty."
The haunting track features the sparsest of instrumentation, placing the emphasis on Lapell's voice. A thing of pure beauty, it invites comparison to Anglo folk greats like Sandy Denny and Maddy Prior, as it evokes the timely story of refugees seeking a better life.
The upcoming Stolen Time features the collaborative meeting of two important music communities for Lapell, who spent formative years in Montreal's Mile End before returning to her Toronto hometown. A-list contributors from Toronto featured are Dan Fortin, Dani Nash, Christine Bougie, and Rachael Cardiello, and from Montreal, Katie Moore, Chris Velan, Pietro Amato, and Ellwood Epps.  Nashville pedal steel player Fats Kaplin and Vancouver cellist Peggy Lee also play on the album.
Over the past decade and three albums, Lapell has garnered two Canadian Folk Music Awards (English Songwriter of the Year in 2020 and Contemporary Album of the Year in 2017), hit number one on Canadian folk radio, and accrued an impressive 13 million+ Spotify streams while touring widely across Canada, the US, and Europe. 
Lapell has her first of multiple performances at SXSW in Austin last night (March 16), followed by the Treefort Music Fest. On June 25, she plays Hamilton's Mills Hardware.
Links
Label contact: Evan Newman, Outside Music evan@outside-music.com
Booking: info@abigaillapell.com