Awards
Canadian Artists Nominated for 2024 Grammys: Allison Russell, Alvvays, Drake & More
Artists from Canada are mostly absent from the "Big Three" categories, but they have a good showing in the others, from metal to Americana.
Nov 10, 2023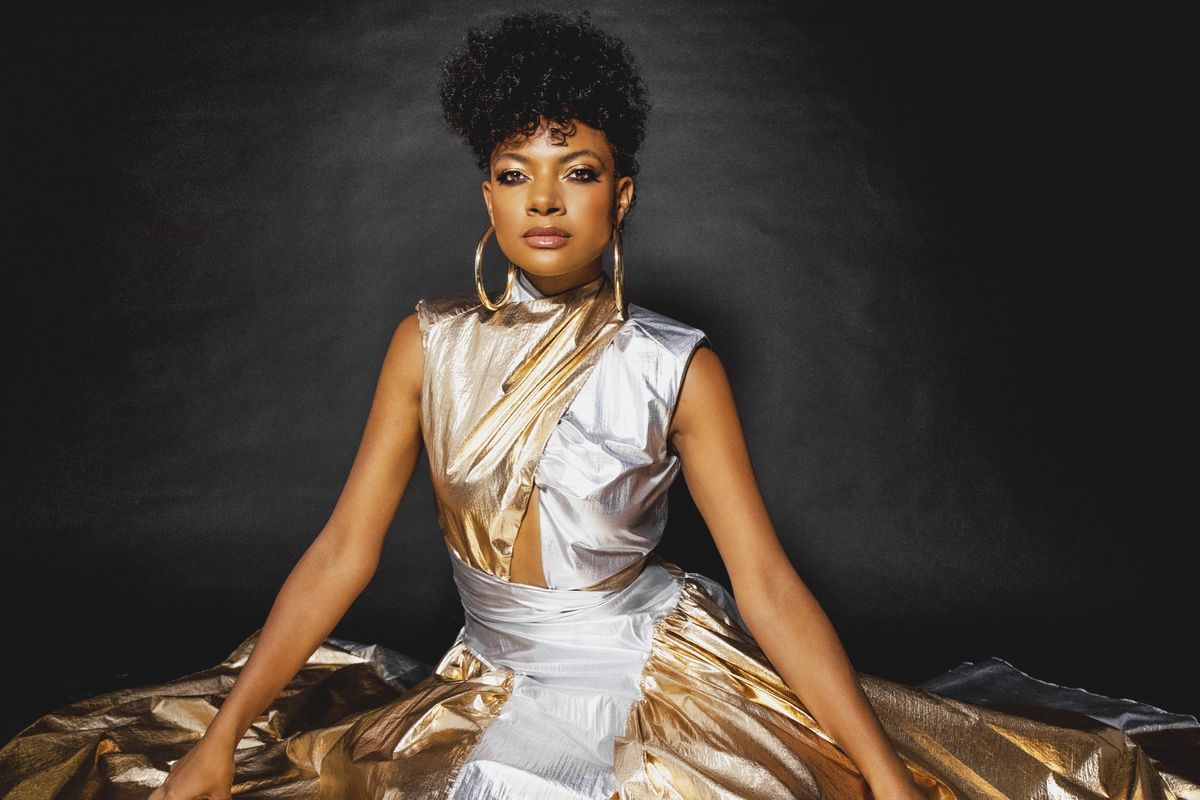 The 2024 Grammy nominations were announced today (Nov. 10). SZA leads the pack for most nominations, followed closely by Phoebe Bridgers, Victoria Monét and Canadian engineer/mixer Serban Ghenea. Find the full list on Billboard.
At first glance, it looks like a slow year for Canadian artists at the Grammys. Otter than Ghenea (who worked on albums by Taylor Swift, Olivia Rodrigo, David Guetta and others), Canadians are mostly absent from the "Big Three" categories — Song of the Year, Album of the Year and Record of the Year. But there is some good representation for the country in the other categories, including some very interesting nominations in genre-specific categories.
---
Drake has ended his boycott of the Grammys and submitted his collaborative album with 21 Savage, Her Loss, for consideration this year. The Grammys weren't hesitant to reward him again. The album is nominated for Best Rap Album, while Drake and 21 Savage are also nominated for Best Rap Performance and Best Rap Song with the viral "Rich Flex" and for Best Melodic Rap Performance for "Spin Bout U." Producer Metro Boomin is also up for Producer of the Year, Non-Classical, which includes nods for Drake & 21 Savage's "More M's" and Young Thug's "Oh U Went," which features the rapper. Drake's nominations are all collaborative because his chart-busting For All the Dogs will be eligible for the 2025 Grammys.
Toronto-based indie rock band Alvvays, meanwhile, earn their first Grammy for their song "Belinda Says" in the Best Alternative Music Performance category. The wistful dream pop song comes for the band's third album, Blue Rev, which hit No. 61 on the Billboard 200 chart this year. They have some tough competition, with Arctic Monkeys, Lana Del Rey, Paramore and boygenius up against them. (One more honour: the song's retro MuchMusic-inspired video might also make it the most Canadian song at the Grammys this year.)
Alvvays - Belinda Says [Official Video]
Veteran singer-songwriter Feist's multitudes earns a nod for Best Engineered Album, Non-Classical.
Montreal songwriter Allison Russell, meanwhile, is establishing herself as one of the mainstays of roots/Americana, and a strong showing at this year's Grammys solidifies that. Her song "Eve Was Black" is up for Best American Roots Performance and "The Returner" is up for Best Americana Performance and Best American Roots Song. The album The Returner (which hit No. 80 on Billboard's Top Album Sales chart) is also up for Best Americana Album. That makes four Grammy nominations in total.
While Russell might be a legend in the making, one well-established legend is up for Best Folk Album. Joni Mitchell made an emotional comeback at the Newport Folk Festival in 2022, and the live album they released of the performance, Joni Mitchell at Newport earns her another Grammy nomination. Fellow Canadian songwriter Rufus Wainwright is up against her in the category with his album Folkocracy.
Billboard dubbed Victoria, British Columbia's Spiritbox "Metal's Hottest Band" and now they have a Grammy nomination for their song "Jaded" to prove it. That song is up against heavyweights Metallica, Disturbed, Slipknot and Ghost for Best Metal Performance.

Staying in the (sort of) heavy realm, Toronto jazz band and go-to collaborators are nominated for an uncategorizable team-up with Turnstile. Their smooth and groovy reimagining of the hardcore band's Blood Orange collaboration is nominated for Best Remixed Recording.
All of the Canadian Grammy nominees for 2024 (via Juno Awards)
Serban Ghenea (7)
Record of the Year – "Worship" – Jon Batiste
Record of the Year – "Vampire" – Olivia Rodrigo
Record of the Year – "Anti-Hero" – Taylor Swift
Album of the Year – 'GUTS' – Olivia Rodrigo
Album of the Year – 'Midnights' – Taylor Swift
Best Pop Dance Recording – "Baby Don't Hurt Me" – David Guetta, Anne-Marie & Coi Leray
Best Pop Dance Recording – "One In A Million" – Bebe Rexha and David Guetta
Drake (4)
Best Rap Song – "Rich Flex" – Drake & 21 Savage
Best Rap Album – 'Her Loss'
Best Rap Performance – "Rich Flex" – Drake & 21 Savage
Best Melodic Rap Performance – "Spin Bout U" – Drake & 21 Savage
Allison Russell (4)
Best Americana Album – 'The Returner'
Best American Roots Performance – "Eve Was Black"
Best Americana Performance – 'The Returner'
Best Americana Roots Song – 'The Returner'
Yannick Nézet-Séguin (2)
Best Orchestral Performance – "Price: Symphony No. 4; Dawson: Negro Folk Symphony" – Yannick Nézet-Séguin, conductor (The Philadelphia Orchestra)
Best Opera Recording – "Blanchard: Champion" – Yannick Nézet-Séguin, conductor; Ryan Speedo Green, Latonia Moore & Eric Owens; David Frost, producer (The Metropolitan Opera Orchestra; The Metropolitan Opera Chorus)
Aaron Allen
Best American Roots Song – "California Sober" – Billy Strings Feat. Willie Nelson
Alvvays
Best Alternative Music Performance – "Belinda Says"
Darcy James Argue
Best Large Jazz Ensemble Album – 'Dynamic Maximum Tension' – Darcy James Argue's Secret Society
BADBADNOTGOOD
Best Remixed Recording – "Alien Love Call"
Cirkut
Best Dance/Electronic Recording – "Higher Than Ever Before" – Disclosure
Hilario Duran
Best Arrangement, Instrumental or A Cappella – "I Remember Mingus" – Hilario Duran and his Latin Jazz Big Band
Kx5 (Deadmau5 & Kaskade)
Best Dance/Electronic Music Album – 'Kx5'
Robbie Lackritz
Best Engineered Album, Non-Classical – 'Multitudes' – Feist
Joni Mitchell
Best Folk Album – 'Joni Mitchell at Newport [Live]'
William Shatner
Best Audio Book, Narration, and Storytelling Recording – "Boldly Go: Reflections On A Life Of Awe And Wonder"
Spiritbox
Best Metal Performance – "Jaded"
Rufus Wainwright
Best Folk Album – 'Folkocracy'
Ben Wendel
Best Contemporary Instrumental Album – 'All One'