FYI
Single Servings, Feb. 28, 2022
In this week's Single Servings, Terra Lightfoot greets a new day, Cola gets excited, Dboy takes out the trash, The Sheepdogs discover truth, and much more!
Feb 27, 2022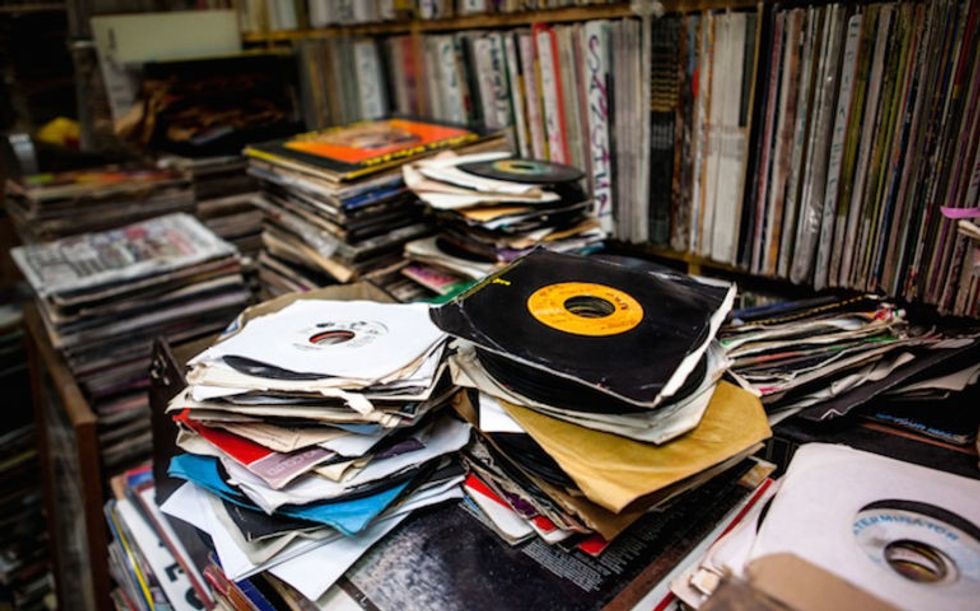 By Jason Schneider
In this week's Single Servings, Terra Lightfoot greets a new day, Cola gets excited, Dboy takes out the trash, The Sheepdogs discover truth, and much more!
---
The Sheepdogs – Find The Truth
Release Date: Feb. 25
Label: Warner Music Canada
That '70s Band is back again with a new original standalone track, mere weeks after releasing Live At Lee's (recorded during their recent run of shows at Lee's Palace in Toronto). Find The Truth is another feel-good, Doobie Brothers-style jam from the guys who, while masters at cooking up rock and roll comfort food, could really use a jolt of inspiration at this point.
DijahSB – Green Line (feat. Terrell Morris)
Release Date: Feb. 2
Label: AWAL
The Toronto hip-hop artist is keeping up a regular schedule of releases, with their latest EP simply entitled 2022. The five-song collection follows last year's Polaris Prize-shortlisted Head Above The Waters and features Keys 'N Krates and, on Green Line, Terrell Morris. Their combined voices build off the track's jagged beat, while underscoring its theme of getting out of the city as soon as possible.
Terra Lightfoot – Sleepyhead
Release Date: Feb. 24
Label: Midnight Choir
The Hamilton, Ontario guitar slinger is launching her own label with this intimate, acoustic track that is sure to conjure up pleasant childhood memories. Lightfoot says the song is actually a tribute to parents who have to be "personal chef, caretaker, doctor, driver, teacher, storytime performer, and monster-chaser" to rug rats everywhere.
Steven Lambke – Every Lover Knows
Release Date: Feb. 18
Label: You've Changed
Constantines co-founder Lambke is returning April 29 with a new album, Volcano Volcano, and is teasing it with two new songs. Every Lover Knows is a ragged folk-rocker, landing somewhere between Crazy Horse and Pere Ubu. Although there's strong political message as in all of Lambke's work, he describes the song as "a celebration of experience as a teacher. It is love that teaches the full scale of what can be experienced and of what can be lost."
Zach Zoya – Strangers In The House (feat. Soran)
Release Date: Feb. 18
Label: 7ième Ciel/Universal Music Canada
Montreal hip-hop/R&B artist Zoya continues to build his reputation one single at a time. His first release of 2022, Strangers In The House, is a loose, funky offering, which he says captures the spontaneity of his creative partnership with fellow Montreal artist/producer Soran. Zoya will serve as the opener for Charlotte Cardin's multi-night stands in Quebec City and Montreal this spring.
The Weber Brothers – Let 'Em Go
Release Date: Feb. 22
Label: Independent
Ever-prolific roots rockers The Weber Brothers have just released their 14th album Acüsta, which finds them in a mellower mood, compared to their usual barn-burning performances. Taking hints from the quieter side of their primary influences, The Band and The Beatles, the album showcases how much their songwriting has evolved, with Let 'Em Go sending a particularly strong message about ignoring the cranks who are increasingly dominating our conversations.
Cola – So Excited
Release Date: Feb. 22
Label: Next Door Records
Back in the fall, we reported former members of Montreal band Ought Tim Darcy and Ben Stidworthy teaming with U.S. Girls drummer Evan Cartwright to form Cola, and the band has just announced its debut album Deep In View will be released May 20. The first single So Excited continues to show the band's promise, with its spiky arrangement recalling the New York sound of the early 2000s.
Kyla Charter – Qwyn
Release Date: Feb. 25
Label: Independent
The second solo song shared by Toronto vocalist Charter, who's sung back-ups for Alessia Cara, Zaki Ibrahim, July Talk and others, is a heart-warming ode to her sister, with the video comprised of family home movies of the pair as kids. Charter's debut seven-song EP Edible Flowers is out on April 8.
Dboy – Post Modern Trash
Release Date: Feb. 14
Label: Dine Alone
Ontario punks Dboy have a new four-song EP, driven by its title track, a balls-out rocker that carries on the spirit of the New York Dolls. Definitely one to add to your list of bands to see live once things fully re-open.
Sheenah Ko – Wake Up
Release Date: Feb. 17
Label: Lazy At Work
Gearing up to release her sophomore album Future Is Now on May 27, Montreal-based synth-pop artist and Besnard Lakes member Sheenah Ko hopes the first single, Wake Up, will encourage people to get out of their comfort zones. Driven by an irrepressible beat, Ko crafted Wake Up to reflect the surreal times we're living in.