FYI
Single Servings, Aug 16, 2021
On this week's Single Servings, Arkells come out swinging, Mariel Buckley tackles Sloan, Zachary Lucky sings Townes, and much more!
Aug 16, 2021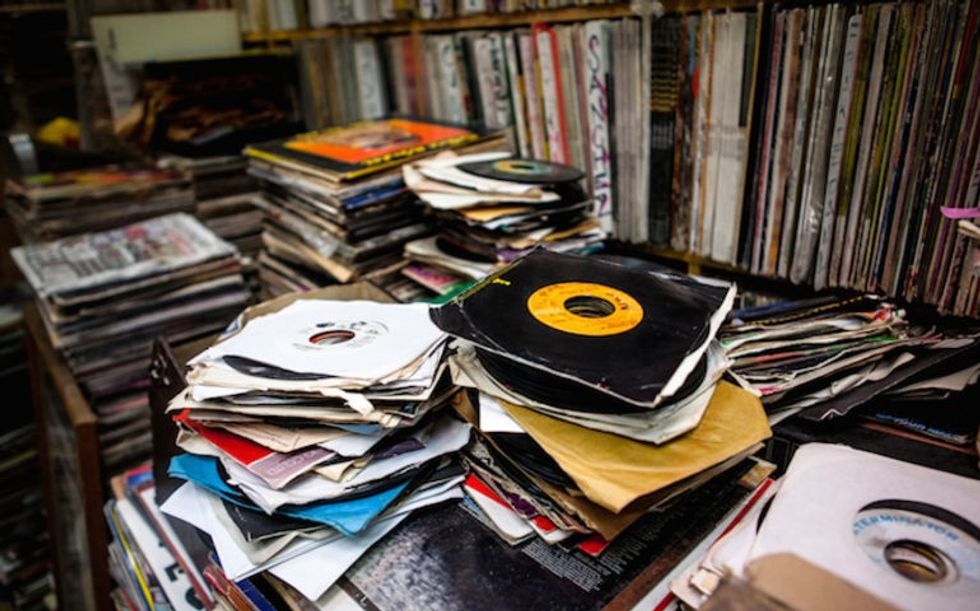 By Jason Schneider
On this week's Single Servings, Arkells come out swinging, Mariel Buckley tackles Sloan, Zachary Lucky sings Townes, and much more!
---
William Prince – Run
Release Date: Aug 9
Label: Six Shooter Records
When I think about my heroes—I mean real heroes—one of the few remains Terry Fox. It's hard to put into words how his strength, courage and humanity has come to represent what we as Canadians should aspire to be, although William Prince has valiantly attempted to do so on this new song recorded for CBC's television special marking the 40th anniversary of Terry's Marathon of Hope. As could be expected, Prince infuses the track with his own humble spirit, making for a beautiful and lasting tribute.
Stream/Purchase here 
k-os – Hot Boy (feat. Kage E)
Release Date: Aug. 13
Label: KEVIN/Fontana North/INGrooves
With this offering, it seems that k-os is embracing a new role as an elder statesman of Canadian hip-hop, teaming up with 16-year-old Toronto R&B singer Kage E. Apparently, the connection was made through a casual Instagram exchange, which has now blossomed into what both are describing as a Batman and Robin type of partnership. The pair definitely mesh well on Hot Boy, so anticipate more to come from this new dynamic duo.
Stream/Purchase here 
Arkells – Swing Swing Swing
Release Date: Aug. 12
Label: Universal Music Canada
You can't stop the Arkells, only hope to contain them. Even that seems impossible at this point as they continue the build-up to their new album Blink Once, out Sept. 22. The band shows off their dance-friendly side on Swing Swing Swing, an indication that they know this could be the moment when they start filling arenas coast to coast. But with a catalogue that has evolved from the earnest rock of Whistleblower and The Boss Is Coming to the pop savviness of People's Champ and Years In The Making, it's hard to deny they've become one of the most significant Canadian bands of the past decade.
Stream/Purchase here
Mariel Buckley – The Other Man
Release Date: Aug. 12
Label: Birthday Cake Media
Calgary's Mariel Buckley established a solid reputation as an important voice in Americana with her last album Driving In The Dark, and while we await its follow up, she's just released a two-song EP called 97 Riverdale that includes a new original track, Hundred Cities, and this cover of the Sloan classic that's been a staple of her live show. The gender reversal certainly gives it fresh perspective, and dare I say that some might prefer Buckley's smooth vocal performance to the original.
Stream/Purchase here  
Allie – Clean Sight
Release Date: Aug. 13
Label: Independent
Toronto's R&B singer Allie is set to release her sophomore full-length Tabula Rasa on Aug. 27, her first new music since 2017. Judging from Clean Sight, she's put in a lot of time in the interim working on her songwriting and recording approach. The song's trippy-yet-mellow vibes suggest an artist poised for a major breakthrough.
Stream/Purchase here 
The Crowleys – Somnia
Release Date: Aug. 12
Label: Wel-Pel Records
These Hamilton alt-rockers have been on the fringes of the wider scene for the past several years, and their latest begs the question of why they aren't more widely known. Somnia is built upon a dark wave foundation with touches of prog and psychedelia, all tied together by Giulianna Frontini's ethereal vocals. It all bodes well for their full-length debut album, expected sometime before the end of the year.
Stream/Purchase here 
Nue – Feel It Now
Release Date: Aug. 13
Label: Wax Records
Toronto rapper Nue's Feel It Now kicks off with the familiar chunky chords of Pixies' Where Is My Mind, an excellent place from which to launch into a cathartic laundry list of his problems. Having been tapped for some time to be Toronto's next big hip-hop sensation, Nue definitely delivers on that promise here, blending underground sensibilities with global accessibility.
Stream/Purchase here
Astral Swans – Flood (feat. Julie Doiron)
Release Date: Aug. 11
Label: Independent
As the project of singer/songwriter Matthew Swann, Astral Swans' sound encompasses a range of styles and textures within the same purview of other one-person operations such as Bon Iver and Mount Eerie. For the upcoming self-titled Astral Swans full-length, Swann opened things up to a range of guests that includes Jim Bryson, Cassia Hardy of Wares, and Canadian indie notable Julie Doiron, who's also collaborated with Mount Eerie's Phil Elverum. As a slice of darkly tinged alt-pop, Flood achieves its goals, although like many auteur projects, there's also a sense of Swann potentially disappearing up his own navel.
Stream/Purchase here  
Zachary Lucky – Rex's Blues
Release Date: Aug. 13
Label: Wroxton Recordings
One of Canada's most under-appreciated traditional country singers covering Townes Van Zandt? Yes, please. It always takes a certain amount of guts to do Townes's songs justice, but for Saskatchewan-born, now Ontario-based Lucky, this kind of thing is as easy as rolling out of bed. With this stark, solo rendition of Rex's Blues, Lucky captures a lot of the intimacy Townes achieved whenever he played it live, accentuated further by Lucky's natural world-weary delivery. Lucky's upcoming Songs For Hard Times contains many more interpretations of traditional gems.
Suuns – Clarity
Release Date: Aug. 12
Label: Secret City Records
In the decade-plus since their formation, Montreal's now three-piece Suuns has established itself as one of Canada's most respected purveyors of avant-garde rock music. On Sept. 3, they'll release The Witness, the follow-up to the 2020 EP Fiction, which was announced with a promise of "new sonic directions." That seems to still be the case with Clarity, with its minimalist synths and treated vocals suggesting a chilling disconnect from reality. In that light, I suppose Clarity is a little misleading as a title.
Stream/Purchase here