FYI
RIP: Broadcast Pioneer, Philanthropist Allan Slaight
(John) Allan Slaight, media mogul, billionaire philanthropist, and founder of Standard Broadcasting Corporation Limited, once Canada's largest privately-owned multimedia company, died peacefully Se
Sep 21, 2021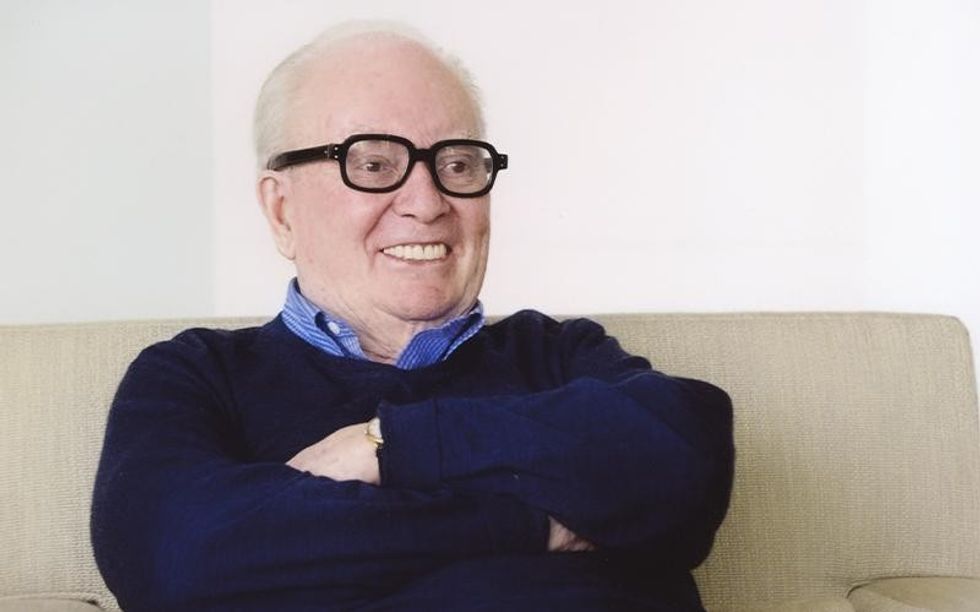 By Nick Krewen
(John) Allan Slaight, media mogul, billionaire philanthropist, and founder of Standard Broadcasting Corporation Limited, once Canada's largest privately-owned multimedia company, died peacefully Sept. 19 at his Toronto home. He was 90 years of age.
---
A radio visionary as both a programmer and executive, Slaight balanced his acumen with his benevolence, which dominated his later years once he sold the majority of his Standard Broadcasting empire to Astral Media in 2007 for $1.08B.
The altruism of Allan and his first wife Ada set a strong example for the Slaight children – especially Gary, who started the Slaight Family Foundation.
"Both my parents have been involved with philanthropy for a long time. We were always taught to be generous, and we were always taught to try to do good things if we could," Gary Slaight once said in an interview.
Born John Allan Slaight in Galt, Ontario on July 19, 1931, the future media magnate was first smitten with magic at age eight, eventually touring Western Canada as mind reader Will Powers  - and later as magician Slaight & Co - while still in his teens.
Eventually he became such an authority on the craft – and particularly the secrets of playing card aficionado Stewart James - that he authored three books on the subject.
He also began his radio career in his teens, as host of his late night jazz program Spins and Needles at CHAB in Moose Jaw, Saskatchewan, a station that his father Jack co-owned.
Moving to Edmonton in 1950, he worked as an announcer and in news at CFRN, CJCA and CHED before assuming the National Sales Manager position at the latter in 1956.
Word of his skill spread quickly. At the suggestion of Stephens and Towndrow, a radio advertising sales firm, CHUM Toronto owner Allan Waters hired Slaight to turn around the struggling station.
As CHUM's vice-president and general manager, Allan Slaight's innovative rock and roll programming, promotion and business smarts quickly turned the station into a market leader.
Lured away from CHUM in 1966 to co-ordinate programming and sales for the infamous pirate radio station Radio Caroline sailing outside the U.K., Slaight returned to Canada a year later after the British government shut down the rogue station's operations, to join Stephens and Towndrow as president and GM.
In 1970, he established Slaight Communications, acquiring CFGM Toronto and CFOX Montréal. Three years later, Slaight and his investors acquired IWC Communication Ltd. in a reverse takeover and assumed the position of Chairman and President of the company, resurrecting Global Television from a state of bankruptcy.
Returning Global to profitability, IWC sold its interest in 1977 and Slaight founded CILQ-FM – Q107 – Toronto, with Allan hiring son  Gary as an Account Executive. Two years later, Slaight Communications became sole owner of IWC and purchased Urban Outdoors Corporation in 1982.
In 1985, Slaight sold CFGM and Q107, personally borrowing  $170M to purchase Standard Broadcasting from Conrad Black. Allan Slaight then expanded Standard Broadcasting and Standard Radio from seven radio stations to a national network of 58 radio and TV stations that
register approximate annual revenues of $170 million and a reach of over 6.5 million listeners. Under Allan and Gary's watch, Standard also diversified into the fields of syndicated radio, integrated media sales, Internet radio, a record label, online music retail and satellite radio.
Eight years later, Allan Slaight ventured into sports with John Bitove and minority partners, establishing the Toronto Raptors NBA basketball team. A key developer of the Air Canada Centre -  since rechristened Scotiabank Arena - Slaight acquired majority ownership in the Raptors from Bitove and other minority stakeholders in 1996 through a "shotgun clause" and in 1998, sold his 90% stake to Maple Leaf Gardens, Ltd., later known as Maple Leaf Sports and Entertainment (MLSE.)
A member of the Order of Canada,  Slaight was inducted into the Broadcast Hall of Fame in 1997.
In 2000, his son Gary took over the role of CEO at Standard.
Five years later, Allan was recognized as an industry builder with the Walt Grealis Special Achievement Award.
Following Standard's 2007 sale,  Allan Slaight devoted the majority of his time to charity, co-founding the Slaight Family Foundation in 2008 and serving as a trustee or director for the Women's College Hospital, the United Way and Shaw Festival. He also spent a year as a governor of York University and as a director of the Festival of Festivals for five years.
Slaight and his second wife Emmanuelle Gattuso, both privately and through the Foundation, have donated more than $200M to numerous hospitals, organizations, causes and musicians.
A member of the Order of Canada,  Slaight was inducted into the Broadcast Hall of Fame in 1997.
He is survived by his wife Emmanuelle Gattuso and sons Gary and Greg and daughter Jan Marie from his first wife, Ada Mitchell.
Supplementary reading:
Media magnate Allan Slaight built a Canadian broadcast empire – Brad Wheeler, The Globe and Mail
Media mogul Allan Slaight passes at age 90 – Connie Thiessen, Broadcast Dialogue
The broadcast and magic communities have lost a legend – Eric Samuels, Facebook
Allan Slaight (1931-2021) – Magicana
Broadcasting mogul, arts philanthropist Allan Slaight dead at 90 – Victoria Ahearn, The Canadian Press
Canadian media pioneer Allan Slaight dead at 90 – Ian Courtney, Celebrity Access
Allan Slaight, philanthropist who built a radio empire in Canada, dead at 90 – Karen Bliss, Billboard
SOCAN mourns the loss of Allan Slaight – Howard Druckman, SOCAN
And from 2012, when Allan and partner Emmanuelle Gattuso were honoured as 'Outstanding Philanthropists'