FYI
A Podcast Conversation With... David McPherson
In the heartland of autumn leaves and fading daylight, David McPherson, an authoritative expert of Canadian musical lore, unlocks a trove of musical secrets. 101 Fascinating Canadian Music Fact
Sep 26, 2023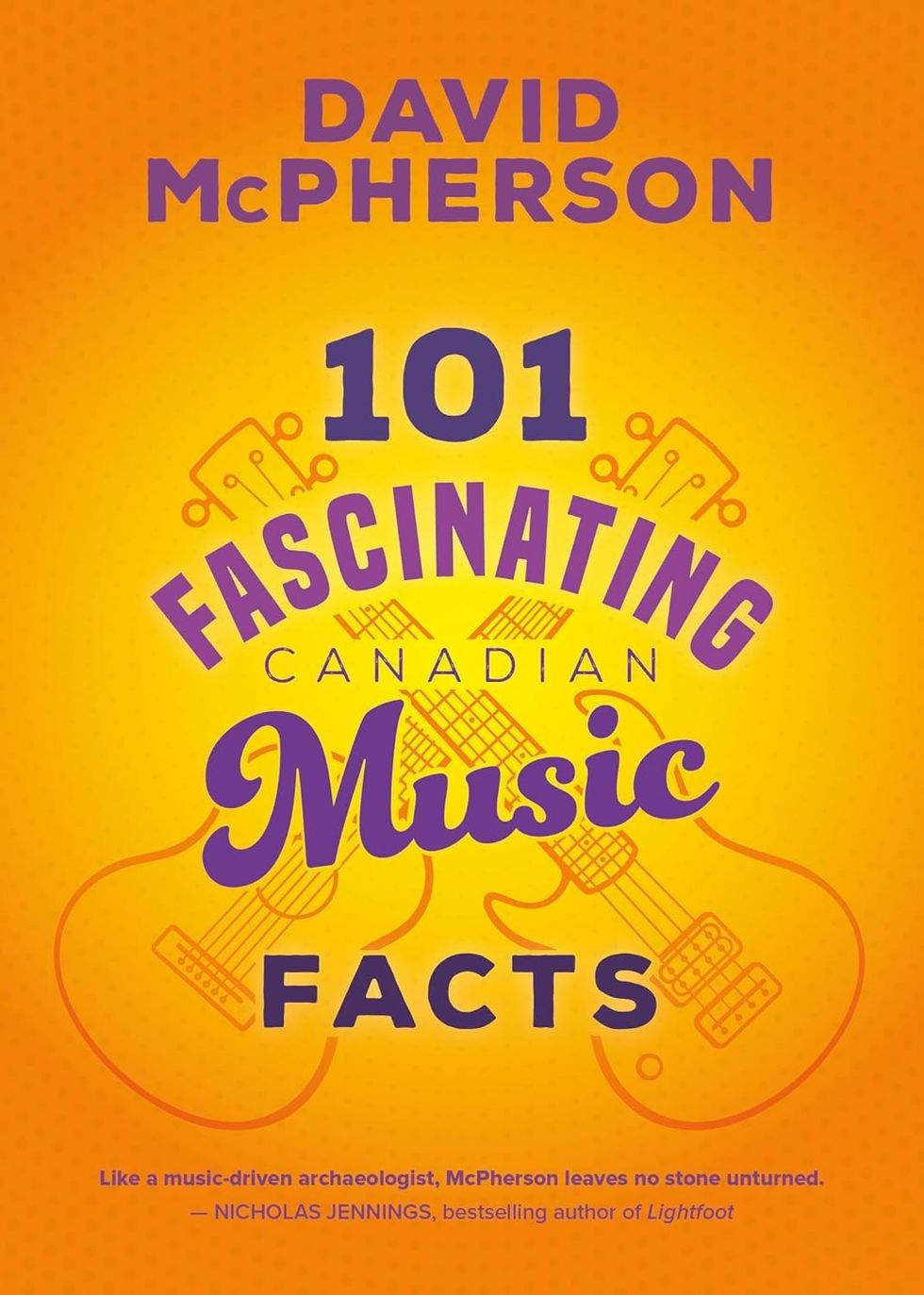 By Bill King
In the heartland of autumn leaves and fading daylight, David McPherson, an authoritative expert of Canadian musical lore, unlocks a trove of musical secrets. 101 Fascinating Canadian Music Facts serves as a kaleidoscopic window into Canada's vibrant music tapestry. An opus forged through McPherson's quarter-century dance with the notes, rhythms, and anthems that resonate from coast to coast.
---
From the alleys of rock and roll royalty to the hidden gems of indie sanctuaries, this compilation leaves no note unplayed. McPherson's penmanship transports readers into the core of Canada's musical evolution, unearthing surprising facts and spinning tales that echo through time, a sonorous reminder of the country's distinctive musical essence.
In 101 Fascinating Canadian Music Facts, author and historian David McPherson shares tales gathered from his more than 25 years working in the music industry.
This is not a compendium of trivia or useless facts but a well-researched deep-dive into the mysterious, sometimes unspoken, or untold stories behind an epic moment in Canadian music. Not a dry read or a list of useless facts. It's storytelling, short and sweet. 
More on McPherson
David McPherson is an accomplished author renowned for his insightful exploration of Toronto's vibrant music scene. In his book Massey Hall: Shaping Toronto's Sound, McPherson delves into the rich history and cultural significance of Massey Hall, an iconic concert venue located in Toronto, Canada. He intricately weaves together narratives about the hall's legendary performances and its profound impact on the city's musical landscape. From legendary artists gracing its stage to the evolving role of the hall in shaping the community's musical identity, McPherson paints a vivid picture of the venue's enduring influence on Toronto's cultural heritage.
In a parallel endeavour, McPherson explores the equally legendary Horseshoe Tavern, another pivotal element in Toronto's music legacy. The Horseshoe Tavern has long been a focal point for emerging talent and a cherished space for music enthusiasts. In McPherson's book centred on this famed venue, he chronicles the Tavern's journey from its early days to its status as a cultural cornerstone. The book encapsulates the stories of countless artists who have graced the Tavern's stage, the evolving music genres it has embraced, and its role in shaping Toronto's diverse musical narrative. Through meticulous research and engaging storytelling, McPherson brings to life the essence and impact of the Horseshoe Tavern in the heart of Toronto's music scene.
Learn more in the FYI Podcast.