FYI
Musical Fun On Tap For Canada Day
Our nation's holiday sees hundreds of celebratory music-led events taking place across the country over the upcoming weekend. Some of our top artists are in action, and we present a few choices.
Jun 26, 2019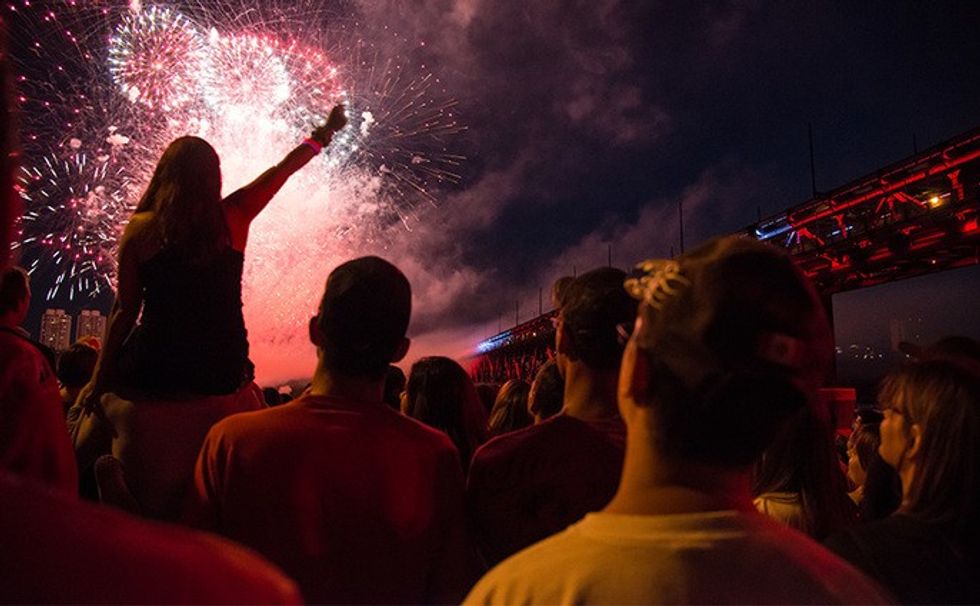 By Kerry Doole
The decision of  Ontario Premier Doug Ford's Progressive Conservatives to scrap Canada Day celebrations on the front lawn of the Ontario legislature to cut costs is making headlines, but the country's birthday still sees hundreds of music-led events take place across the country over the upcoming July 1 weekend.
---
What follows is just the tip of the popsicle of the choices offered across the nation.
Vancouver: The 32nd annual Canada Day celebration at Canada Place on July 1 features plenty of fireworks, while world music faves Delhi 2 Dublin head the musical lineup.
Edmonton: An all-Alberta bill entertains at the Mainstage in Jubilee Park on July 1. Featured from 7-11 pm are Derina Harvey Band, Steve Newsome, and The Wet Secrets
Calgary: On Monday, July 1, Studio Bell at the National Music Centre offers free admission all day, courtesy of Bell. A great opportunity to check out the space and its music-themed exhibits and film screenings, plus the live music on tap. And, yes, there's an O Canada sing-along.
Winnipeg: Canada Day at The Forks features performances from Eagle & Hawk, Moon Tan, The Sorels, Little Miss Higgins, Kendra Kay, Sweet Alibi, The Noble Thiefs, Double the Trouble,  Leaf Rapids, and more. The musical fun starts at 1:30.
Hamilton: The free weekend Its Your Festival features a triple threat bill of Jack de Keyzer, The Pursuit of Happiness, and Lowest of the Low on June 30. Chilliwack and The Northern Pikes play July 1.
Toronto: Expect a full house when homegrown indie rock heroes Broken Social Scene play a free Canada Day show at the Harbourfront Centre's Concert Stage.
Multiculturalism Day at Mel Lastman Square on June 30 sees performances by MEl Mrabet & Al Qantara Forward, Maria Bonita & The Band, and Okavango African Orchestra. Jully Black headlines at the Square on July 1.
Ottawa: The July 1 celebration on Parliament Hill is star-studded again this year. The musical lineup includes Brett Kissel, Kaytranada, the NAC Orchestra, Karim Ouellet, K'Naan, The Strumbellas, Coeur de Pirate, William Prince, and T. Thomason.
Montreal: The mainstage artists at Montreal's principal Canada Day Celebrations in St. Pierre Square in the Old Port include David Usher, KNLO, Ludovick Bourgeois, and Brigitte Boisjoli.
Halifax/Dartmouth:  Alderney Landing in Dartmouth hosts an impressive musical cast on July 1, including A-Trak, the Sorority, Ellevator, Kallitechnis, and Carmen Townsend.
St. John's, NL: Newfoundlanders will be among the first in the country to start the Canada Day Celebrations. The family fun and entertainment at King George V Park in the day is followed by an evening concert featuring Carolina East.