FYI
Music News Digest, Sept. 6, 2019
Cœur de pirate (pictured) is amongst the Quebec SOCAN Award winners, the inaugural Canadian Music Hall of Fame Ceremony is coming to Studio Bell, and Ed and Justin have the Brit song of the summer. Also in the news are Paul Reddick, Patrick Watson, the Saint John String Quartet, and farewells to Kerry Stratton, and LaShawn Daniels.
Sep 06, 2019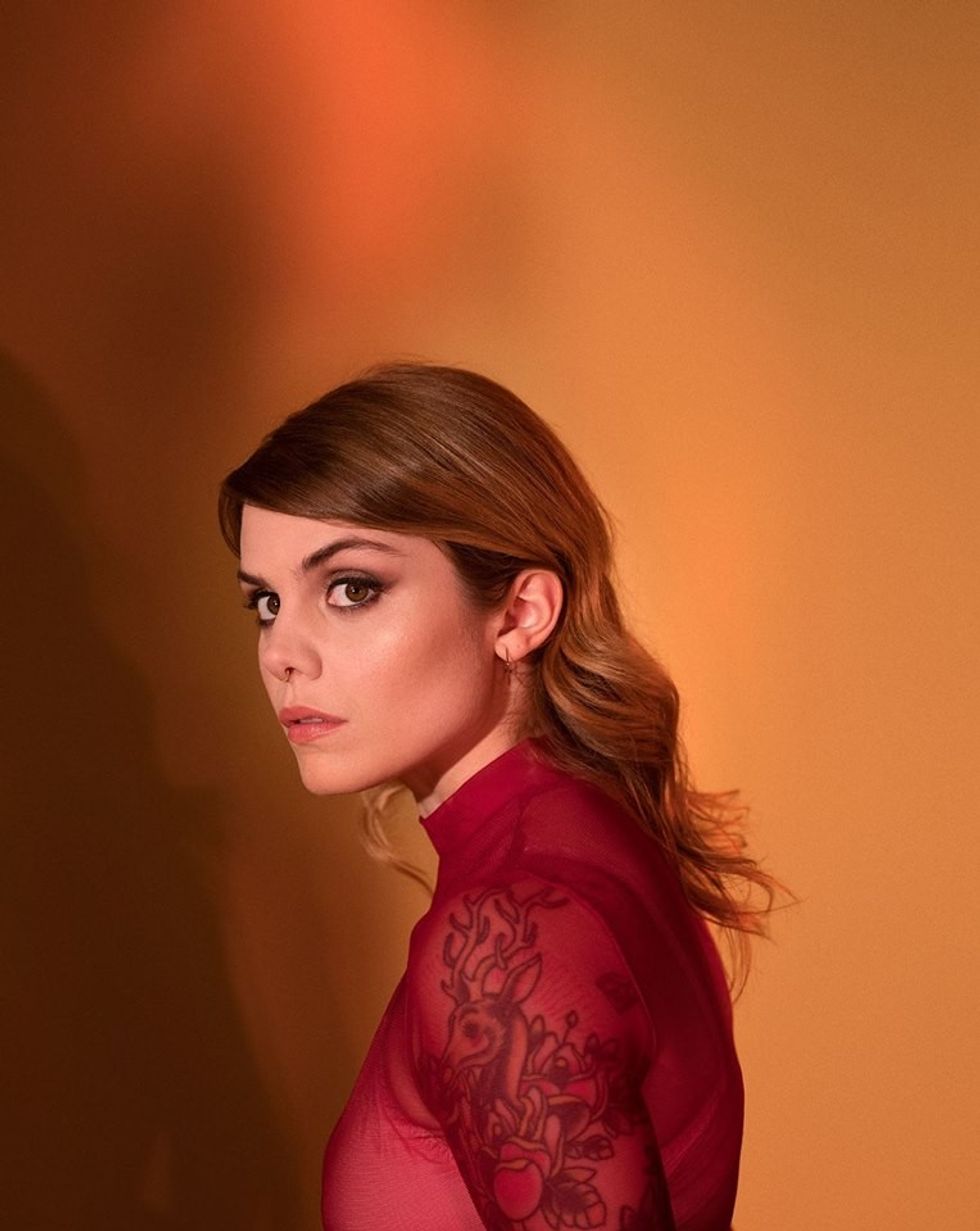 By Kerry Doole
SOCAN has announced the achievement award winners for its Montréal SOCAN Awards gala taking place Sept. 22 at TOHU.
---
The SOCAN Lifetime Achievement Award will go to composer and pianist André Gagnon, the 2019 SOCAN Songwriter of the Year award will goes to Cœur de pirate, and Steve Marin receives the newly-created SOCAN Non-Performing Songwriter Of The Year award. SOCAN Classic Awards will go to Luc Plamondon and Richard Cocciante,  Jean Leloup,  and James Di Salvio, amongst others.
The complete list of SOCAN Awards Gala winners will be published on the evening of Sept. 22.
– The Canadian Academy of Recording Arts and Sciences (CARAS) is hosting the inaugural Canadian Music Hall of Fame Ceremony presented by Music Canada, taking place at Studio Bell, home of the National Music Centre in Calgary on Oct. 27. This celebration of Canadian music will honour four new inductees into the Canadian Music Hall of Fame. A fifth inductee will be recognized during the Juno Awards 2020 Broadcast, on March 15 in Saskatoon, SK. The Canadian Music Hall of Fame inductees will be announced this month. An hour-long special showcasing career highlights from the inductees will air as part of Music Day on CBC, March 15, 2020. 
In a press release, Graham Henderson, President & CEO, Music Canada, states "we're happy to support this inaugural ceremony, which will honour the artists who helped define Canada's cultural identity with their music."
– The Official Charts Company in the UK has named the Official Biggest Songs of Summer 2019 across the pond. Topping the list is Ed Sheeran & Justin Bieber's hit collaboration, I Don't Care. Data tracking UK sales and streams from the beginning of June to the end of August 2019 reveals this is the biggest song of the season, with 755,000 chart sales, made up of 90 million streams across audio and video, plus 115,000 downloads. In the runner-up position is Lil Nas X and his Number 1 single Old Town Road. Senorita, the smash duet from Shawn Mendes and Camila Cabello is at 4 on the summer countdown (605,000) Source: MusicNews
– The award-winning Saint John String Quartet is collaborating with Martin Kutnowski to tour South America until Sept. 21. The tour includes 16 concerts which cover 10,000-kilometers, crossing the Andes and three countries: Chile, Argentina, and Peru.
– The Toronto Blues Society and Juno -winning blues artist Paul Reddick have announced details and deadlines for the sixth annual Cobalt Prize Contemporary Blues Composition Award. The Prize is intended to promote blues music through the exploration of its form. 
A cash prize of $1000 will be presented to the winner at the Maple Blues Awards at Koerner Hall in Toronto on Feb. 3, 2020. The second and third place winners each receive $250. Applications will be accepted until Oct. 31. Here is the 2019 Cobalt winning song.
– Wave, the new album from the Polaris-winning  Patrick Watson, arrives on Oct. 18 via Secret City Records in Canada. The set follows Watson's 2015 album, Love Songs for Robots.
– Kerrfest in Oakville, ON, sports a fine triple bill tonight (Sept. 6), featuring Teenage Head, Platinum Blonde, and Hamilton roots-rockers Crybaby. The music starts at 6 pm. On Monday, Teenage Head serenaded a full house at their hometown stadium, Tim Horton's Field, in Hamilton as the half-time show for the Ti-Cats vs Argos CFL game.
RIP
Kerry Stratton, Canadian conductor and radio host, died on Aug. 27, age 66, of ALS.
Born in Belleville, ON, Stratton held posts with the Prince George Symphony Orchestra, the Georgian Bay Symphony, North York Symphony (which developed into Toronto Philharmonia), and the Toronto Concert Orchestra.
Stratton was in demand internationally as guest conductor for orchestras, including the Jerusalem Symphony Orchestra, Czech Philharmonic, Seoul Philharmonic, Prague Radio Symphony Orchestra, St. Petersburg Camerata, and the Beijing Symphony Orchestra.
Stratton was known to listeners of The New Classical FM (CFMZ-FM) Toronto as the host of programs The Oasis and Conductor's Choice.
After a 2018 ALS diagnosis, Stratton stepped down from hosting The Oasis last November but continued to host a Sunday afternoon show. Sources:  Broadcast Dialogue, Ludwig Van
LaShawn Daniels, a Grammy-winning songwriter, was recently killed in a car crash in South Carolina, age 41.
Daniels (aka Big Shiz) co-wrote such hits as Say My Name for Destiny's Child, and The Boy Is Mine for Brandy and Monica, has died. His songs were also recorded by Whitney Houston, Lady Gaga and Michael Jackson.
He won the Best R&B Song Grammy in 2000 for co-writing Say My Name and was nominated another seven times.